Went back today before lunch and caught several.....all under 12" except a 14 oz 12" fish shown below.....ups the record by 5 oz.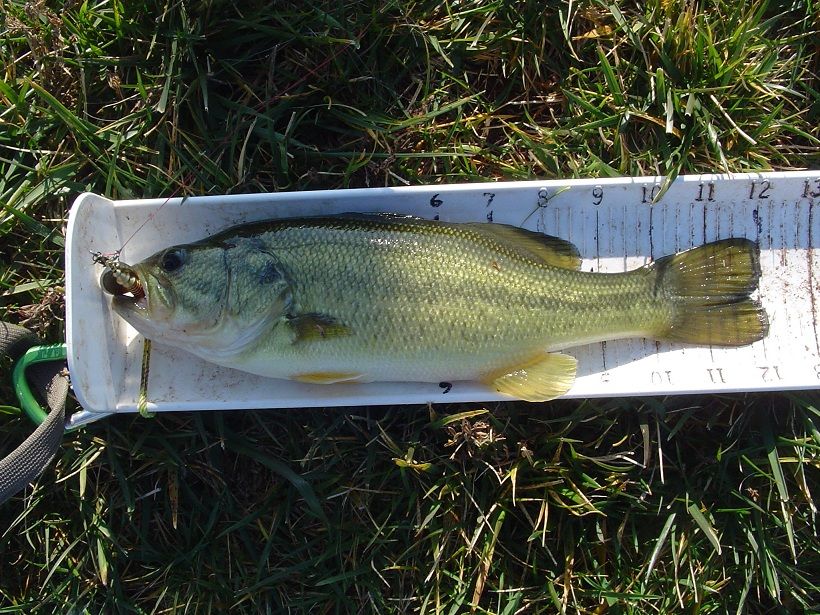 This lake was never stocked by the HOA because it had a tendency to dry up.......but has not dried up in the past 4 years. I know a few bass were tossed in there 3 years ago during the "Pavillion Challenge" when we were thinning out some of the smaller bass in Pavilion.

These bass (except the pictured one) seem stunted and probably because there is no baitfish to speak of in the lake. I will try to get some baitfish into this lake when we have the next baitfish stocking in the spring.
---
Hell or High Water...........I'm Fishin!!