Kieth Estes of Spring Grove, VA & Donald Estes of Henrico, VA

5 Fish - 27.69 lbs including 2 fish over 6 lbs!!!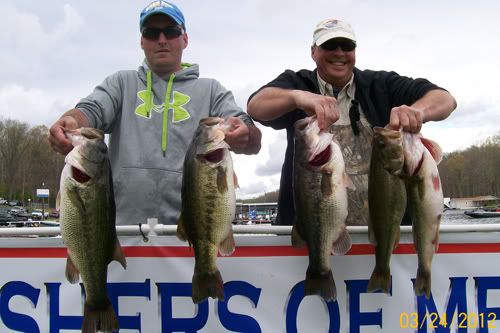 New Lake Anna 5 Fish Tournament Record. This Record Bag was weighed in to win the 1st Fishers of Men East Tournament of the Season.
---
Time to go fishin' again!