I had the pleasure of fishing with Mike Luperello again for this tourney. Start time was at 0530 so this made for an early rise. The forecast was decent and it turned out to be a perfect day!

We put in at Leesylvania and by 0550 we were fishing the grass.




It did not take too long for Mike to connect and put one in the live well. I followed suit with one a few minutes later. Mike and I continued to catch fish, many were in the 14s (minimum size was 15").

But by 10:AM we both had a limit of 5 in the well....




Mike caught his on a green stick bait and a greenish chatterbait. I caught one of my keepers on a Nories Bug and the rest on odd colored trick worms (methiolate, orange pearl and pink over banana).

Both of us also missed a few nice fish. I saw one that Mike missed...he will dream about it tonight. It's tough wrestling these fish out of the grass.

While a lot of guys were fishing the points....




....we stuck to the grass and it paid off. I would say that Mike caught over 15 fish including this nice cat!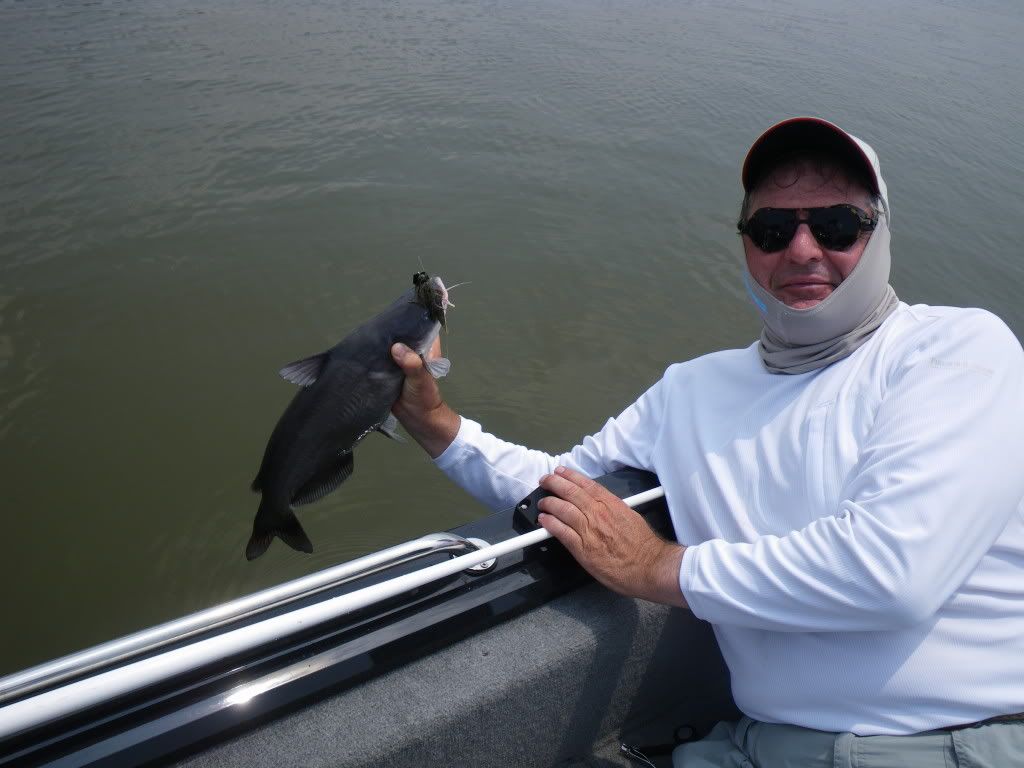 I caught at least a dozen. Mike was able to cull out one of his fish.

Cool shot....




Things got slow around noon time and by 2:00 PM, it was done. At the weigh in, Dave Smith showed one of the 3 nice NSHs he caught!




San Robinson came in 1st (by 5 pounds) with almost 19 pounds! I was fortunate to get in the Top 10 (9h) with 10.5 lbs and Mike came in 12th with 10 lbs. There were 28 anglers.

Another great day on the water....
---
Time to go fishin' again!