As I drove up on the ramp at Gravelly, I saw the "Gull chaser" in the water, read to go. Bob Morgan and Curly were getting the early bird (which they did).

At 0715 I met up with Mo, Thai and Michael for a 1/2 day of throwing and jigging. The target? FISH...any kind!

We had light rain drops and 44 degrees when we started but the sun came out and warmed the air to the low 50s. Winds were calm in the beginning ad then built up to close to 20 but they calmed a bit around 1 PM. Water temps were 54-57 in the WC and 65ish at Blue Plains.

We headed in to the Washington Channel to work some points. Of course Bob and Curly had already made a pass (trolling) and picked up this nice 24 incher!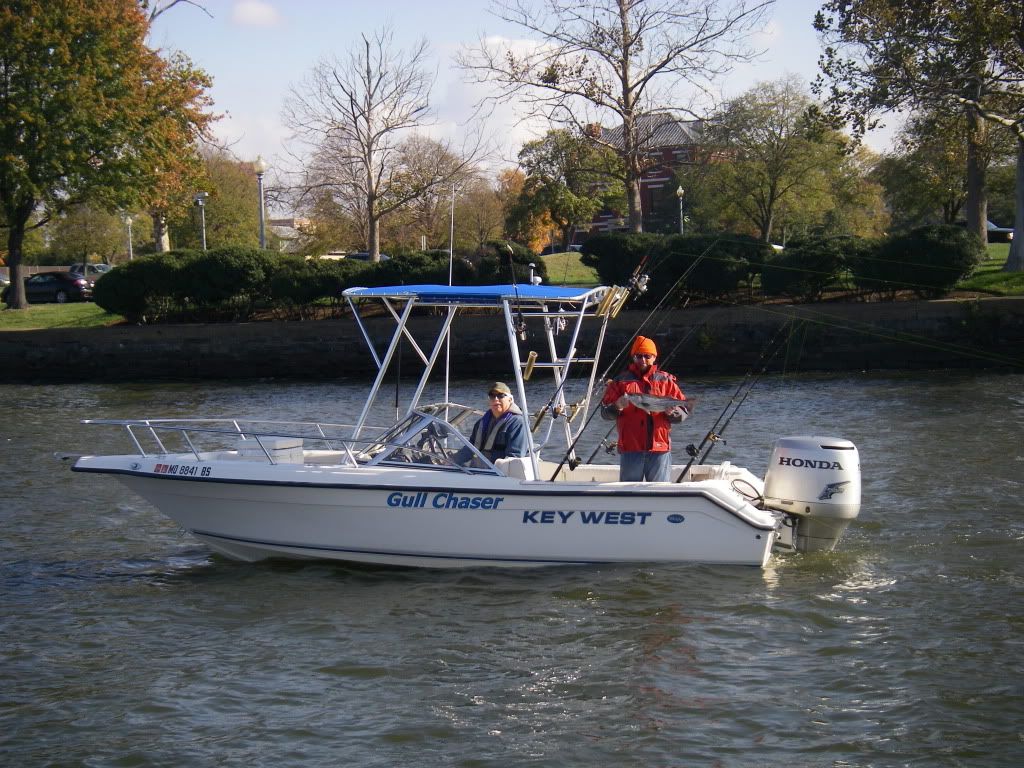 Nice boat too!

We made it down the channel mid way and Michael took the stink off our boat with a close to being a keeper striper!




Mo followed suit with another shortie but fattie.....




....despite bringing the fabled yellow fruit on board!




We then headed up stream and nudged up to the Tidal Basin gates......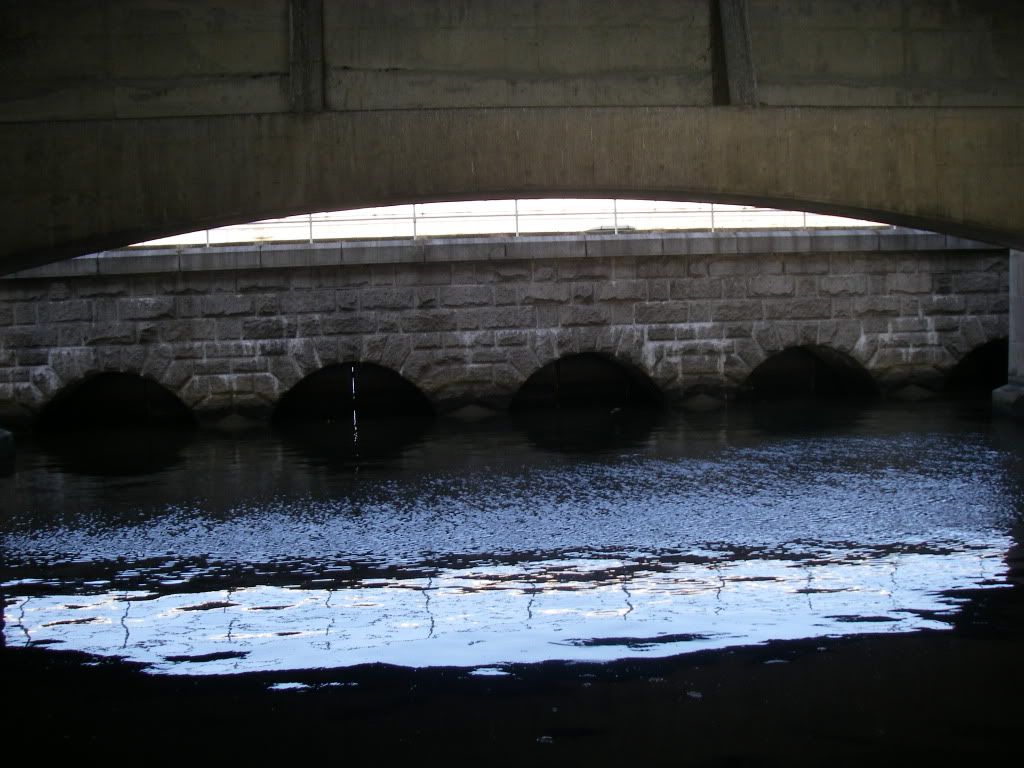 ....but the gates never opened and were surprised to find no takers of any kind. Finally, just before we left the area, I connected with this fat 17" striper.




Caught on a Storm paddle tail swimmer.




The channel was slow, the wind had picked up measurably, Bob & Curly were being checked by the Coast Guard so we decided to head downriver a bit to stinky Blue Plains.

Thai started to throw his monster hand made (USA) swim bait. this thing is a work of art. For some reason, I only took this one picture of it....




....hopefully, Thai can post up a better picture. But the reason that I took the one I took was because as we were making a slow move, these guys were getting really close to the back of the boat.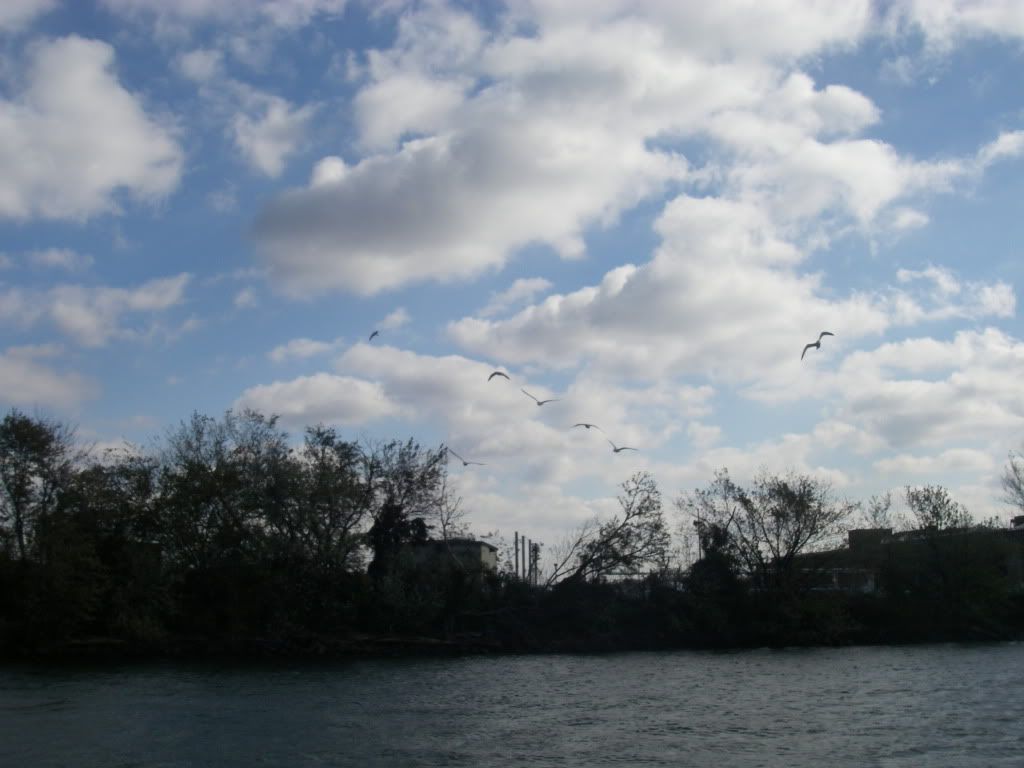 After that adventure, Thai started throwing a more normal crankbait and nailed this nice 3 pounder!




Then Mo started to get into the fray and started nailing stripers! Little ones....




...on a bait almost as gig as them!




Right before we needed to leave to take Michael back to the ramp, he got slammed by this nice cat.....




....a good fight indeed. After we dropped him off, we tried a few more places but no one was willing to give us a thrill so we called it a day just before 2PM.

Hopefully, Bob and Curly will chime in with their experience.

It was great fishing with this crew despite the slow conditions. We ended up with 1 nice blue cat, 1 LMB, 1 smallie and about a 1/2 dozen stripers.....all caught throwing or jigging. We were comfortable all day and never felt cold (except when we ran at 25kts) even after the wind got up late in the morning. That sun sure felt good!
---
Time to go fishin' again!