As Capt. Mike said, he posted that he might have an opening today so I signed up hoping I could get a crew.....

Luckily, a friend of mine knew of a young man that loves to fish and through several different circumstances, I got to go on the trip.

It was cold and windy when we departed the Ft. Washington Marina. I knew that the river was going to be a bit on the wavy side but Capt. Mike had several plans under his hat. It was a chilly ride to say the least, but once we got to his spot, it was very pleasant (it pays to dress properly).

On board were Gayl Hann and her 10 year old son Bo, who is NUTS about fishing. This kid lives to fish!

We anchored up south of Mt. Vernon where we were protected from the wind and Capt. Mike started to throw out his baited (most with Black Salties). It did not take log for Bo to hook up.




I believe this was Bo's 1st Potomac River blue cat! Then, Gayl got a shot at her 1st blue cat!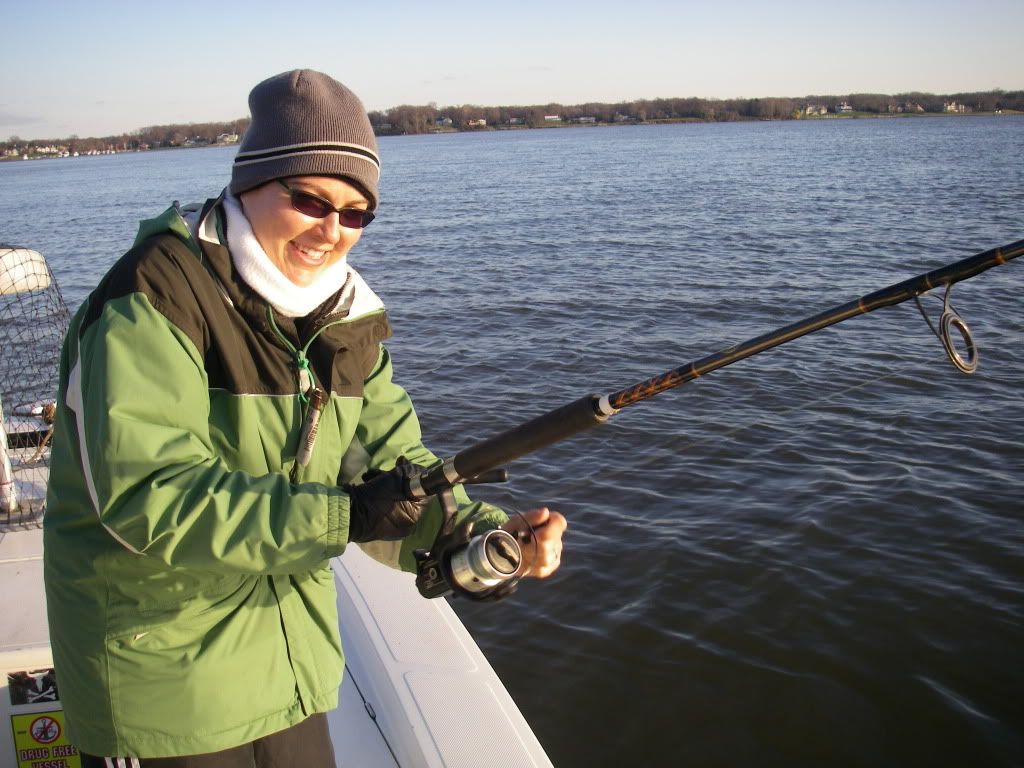 A little while later, one of the port side rods started screaming and since Gayl was standing next to it, she started to fight the fish. The only problem was that Gayl is not very big and the fish was threatening to take her over the side. I wish I had a video of the initial fight. She asked for help and before I could render assistance, Bo was on the rod and fighting the big cat! He did a great job of bringing the fish in but not before screaming, "he is hurting me!".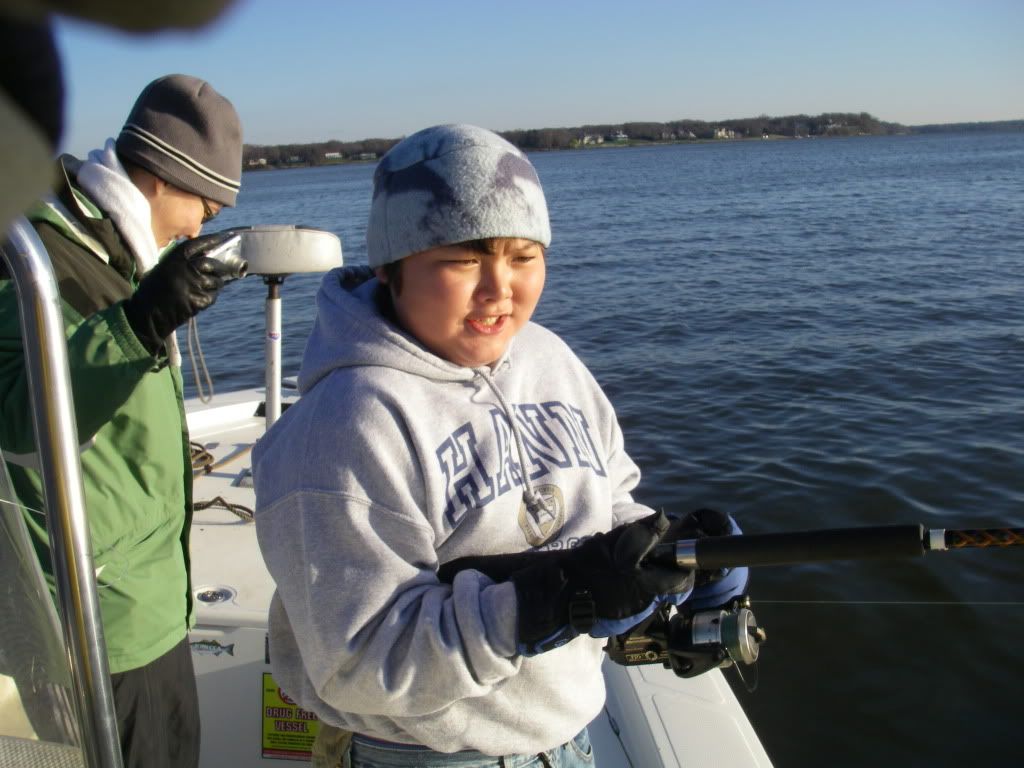 The last time I heard such words was when Jimmy Rekas was fishing for stripers with me.

Here is the monster cat trying to avoid the net!




As you can see by Bo's expression, this was a big cat (a better picture at 11)!




Big was right....all 49 pounds of him!! Talk about an exited kid!

We caught several more fish...I even got a couple.




Then one of the starboard rods went off and Capt. Mike proclaimed that a striper might be on!




Sure enough, this fat 22 incher was brought on board and kept....dinner for the Hann's tonight!

I then caught a 1.5 lb blue cat.....I didn't think they made them that small. Thankfully, I threw him back before anyone got to take a picture.

One of the stern rods went down and Bo started fighting the cat but it got off....




....not before eating most of the Black Salty. Right before we pulled up the rods, Bo caught another decent one. I think he had 8 or 9 for the day




Capt. Mike got to have his picture taken too!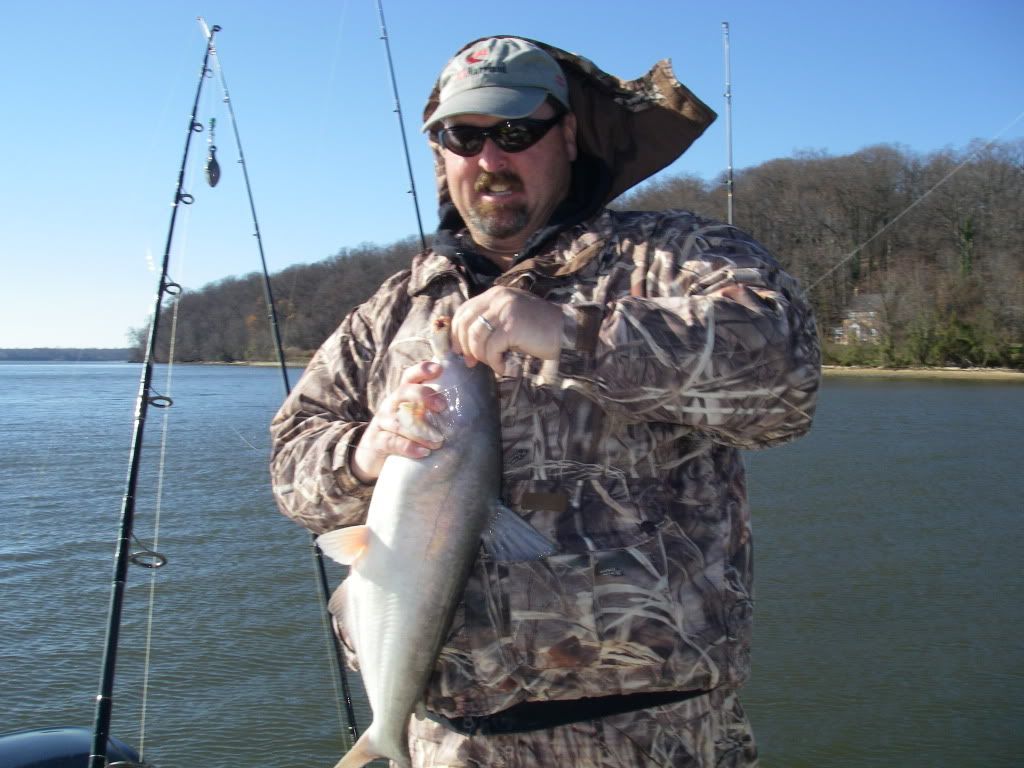 The tide quit right before noon and so the fish quit biting. On the way back, Bo noticed that the striper we caught had spit up a shad.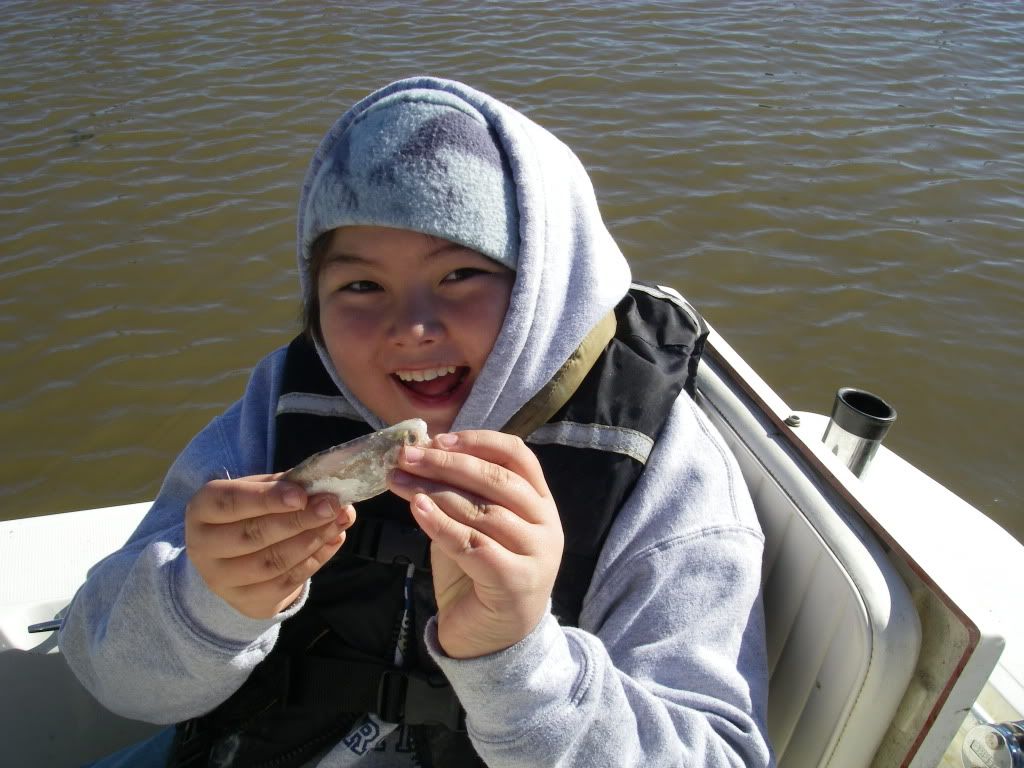 Great day for fishing with some really nice folks!
---
Time to go fishin' again!