I hit all three lakes today searching for Crappie. I caught one small bass in Beech, nothing in Alder (though I only made about 5 casts), and one bass in Cedar. However, my bass in Cedar was a nice one. 3lbs 2oz!

See if you can pick out something interesting in this photo: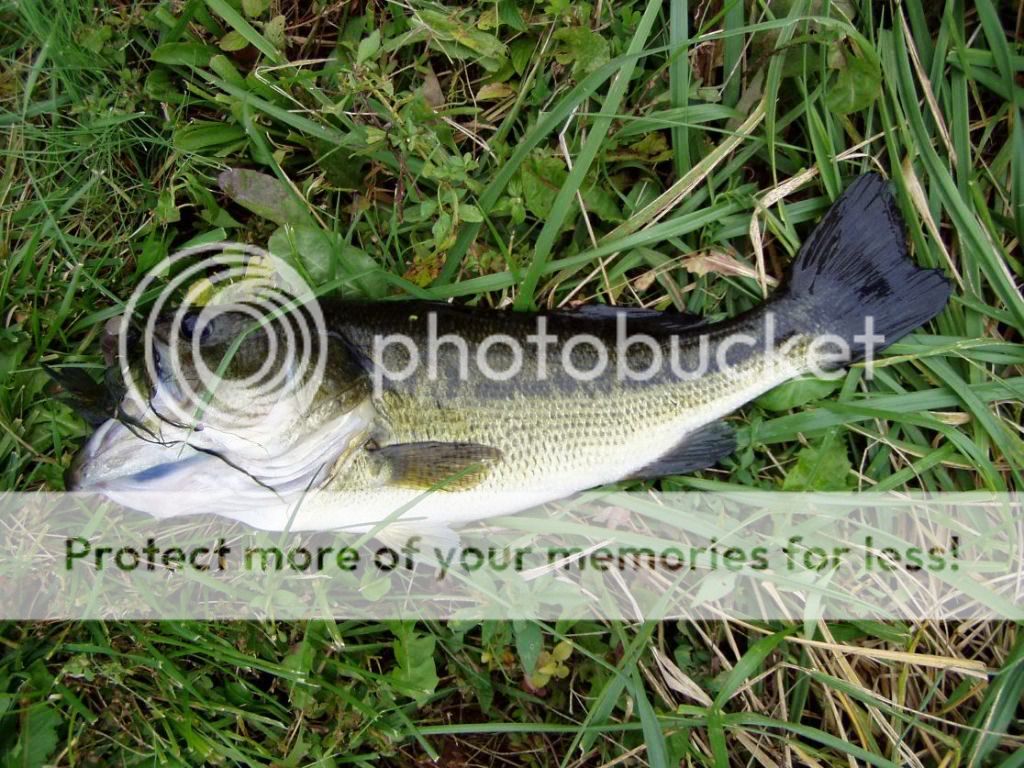 His mouth is wide open because he has about a 6oz bluegill wedged in there. The tail is sticking out and he still ate my shaky head worm! I weighed the bass with the bluegill in its mouth because you want to get all the weight you can!