I went out for a bit in the PM, armed with 4 rods, all rigged differently.

The 1st fiah i caught (just under a pound) was on a drop shot near the Xmas trees. The bites were few and light.

The next fish was a bit better.....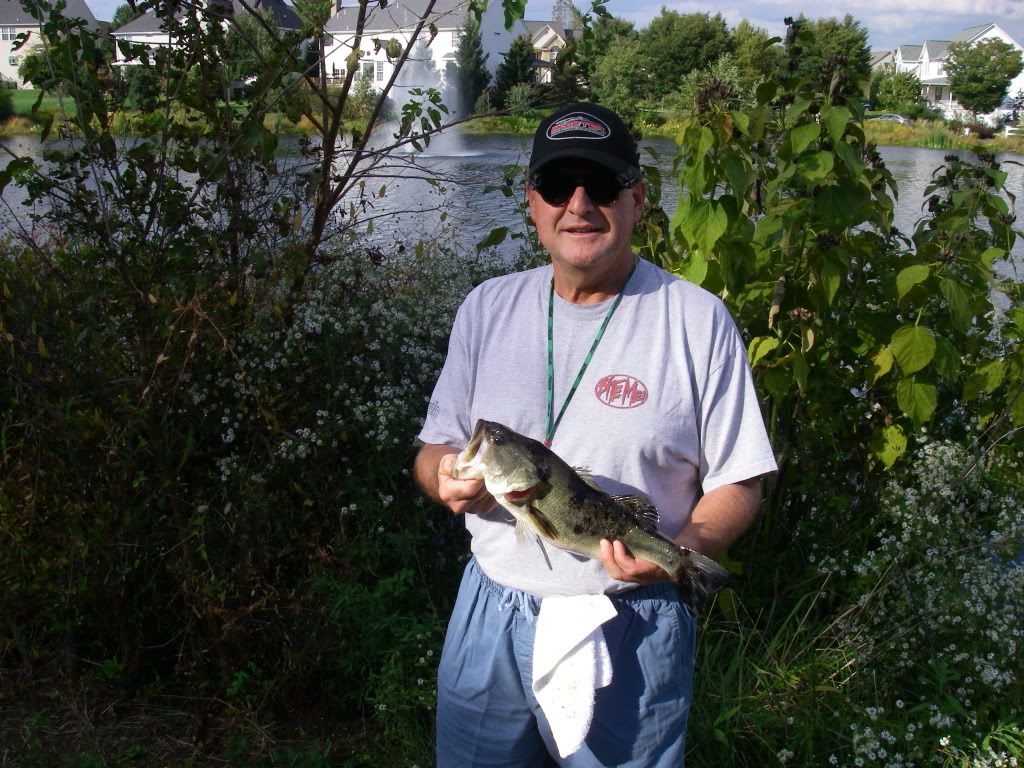 ....but it was a very subtle bite. He went 2 lbs 6 oz. Picture by buckshot, weight by Curly.
---
Time to go fishin' again!