Today Mo's father, Nasser, and I launched at 10:45 AM and began fishing at 11:00. Nasser immediately caught a twelve inch bass and an eleven inch crappie.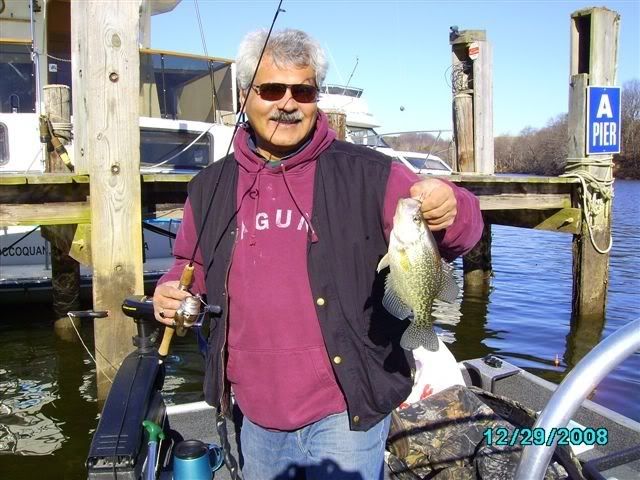 We were using bull minnows . Then things slowed down. We were working around the peer pilings on an outgoing tide. It took me an hour to hook up; but I finally caught two twelve inch crappie.




At this point I felt it was necessary to call Dr. Mo and torment him since he was working at the office. I now know that was a mistake; suddenly the bite was off! We moved from peer to peer with no takers. It does not pay to get cocky. Eventually things got a little better and we caught a few more crappie before heading back toward the ramp. I knew Nasser wanted to catch another bass so I tied the boat onto a fallen tree on the return trip. As soon as he dropped his minnow in --- a fifteen inch bass was on and after a strong fight we boated it.




The final count was seven crappie and two bass.