Drove down to Solomons with my brother Chris this morning - he was visiting from Sanford NC for Thanksgiving - and we agreed that the best way to work off the Thanksgiving feast would be to go battle some stripers on the bay -

I invited George Lenard to join us as we needed a "Guide" -(George fished Solomons on Wednesday and was dialed in to where the fish were!)

We met George at the dock at 8:00 and after carefully boarding the boat (a nice frosty layer of ice on the deck) we motored to the harbor - and then out to the Pax River - and North up the bay.

It was a beautiful crisp morning - clear skies, and a gorgeous sunrise - we were hoping for a good day of fishing -

First stop - east of the Gas Docks - marked fish - but no takers - then went over to the north side of the gas docks - just at the marker buoy - and George picked up our first fish - then I scored and then George got our first keeper at 20"




- Chris also nailed one -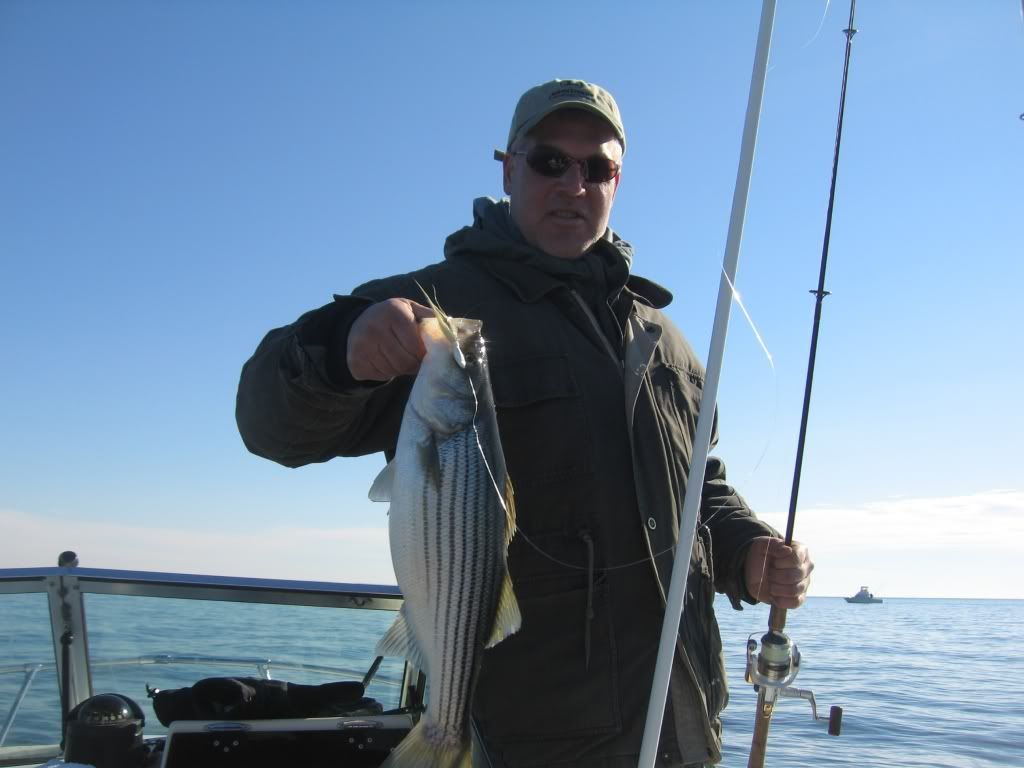 The school of fish was large - but just beyond casting distance - and I was not interested in going into the forbidden zone of the Gas docks - so we moved North and located birds in 41 feet of water and proceeded to hook up consistently on Lil' Jimmie bucktails, and Lil Bunker jigging spoons -

We basically drifted through scattered schools of fish which ranged from 16 - 22" -

After awhile, I moved us closer to the channel - into 45 feet of water and did the same routine - but found a better grade of fish - often times we caught the larger fish after passing through a school - on the tail end.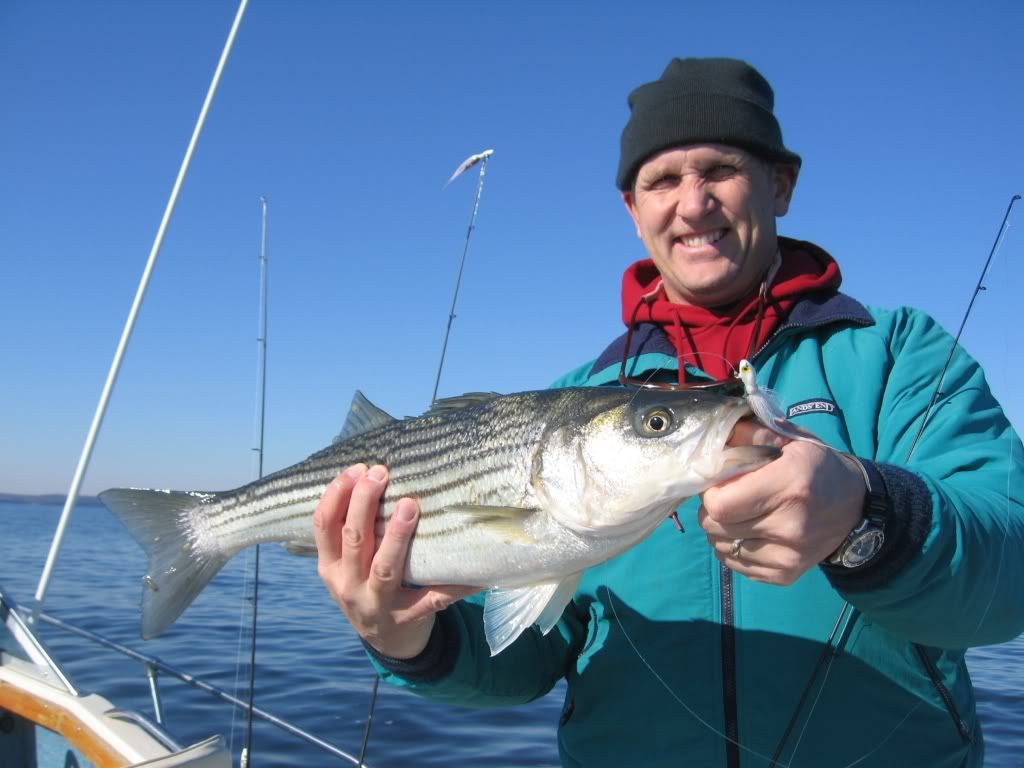 There were many trollers out there - and we did not see consistent hook ups from them - but most of the time we saw the light tackle guys catching and there were a few fly fisherman - Russ Wilikinson had a party out on his boat - and I saw who I believe was David Policansky flyfishing out in the area as well - we have the same boat - a 20 Grady.

The Bottom Line -

1. Last trip of the year on my Grady - it was a great trip!
2. Got to spend time with my brother Chris and my friend George Lenard.
3. We caught somewhere between 60 - 80 Fish - Top keepers were - 27", 25", 24" 22", 20" 19" - and many other legal fish that were released - after limit was reached
4. Water temp 50 degrees - Tide - Incoming - Wind N - 1-3 Knots - basically CALM all day -
5. Hot Lure - Lil' Jimmie 3/8 oz in Bunker and in Anchovy Pattern - fished with a very slow presentation -

PICS will be downloaded on Monday and posted -

Rob