Got out at 7am but the water was really low so there was no topwater bite at my favorite spot. I then made a 7 mile run to an area with deeper water. I caught a bunch of smallish schoolie stripers but it took at least a couple hours before I caught my first trout. Caught two more in the next hour, all nice fish from 18-20".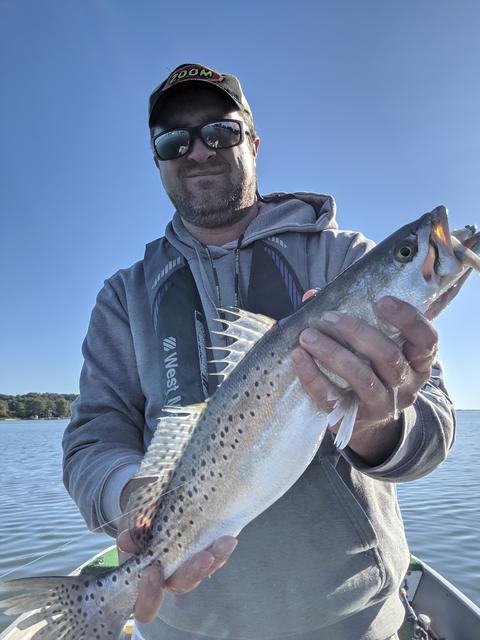 Eventually I found a school of them and the action was much faster. I was catching them all on a Zoom swimmin fluke but shortly after switching to a mirrolure I got hit hard and boated a fat 24.5" speck!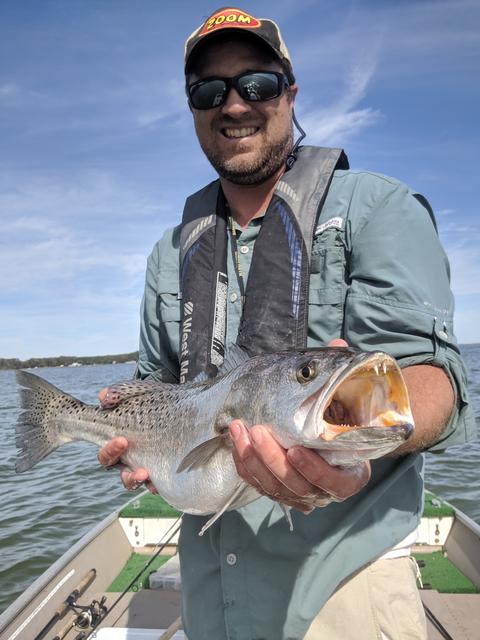 That wound up being the only fish I caught on a mirrolure all day. I went back to the swimmin fluke and continued to catch both specks and schoolie stripers before finally pulling out at 4:30.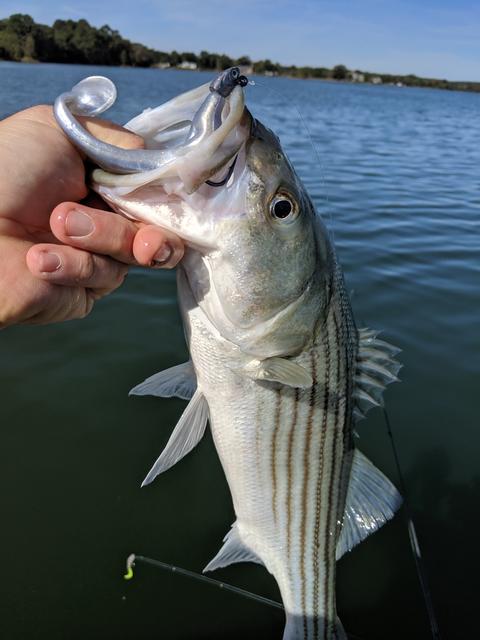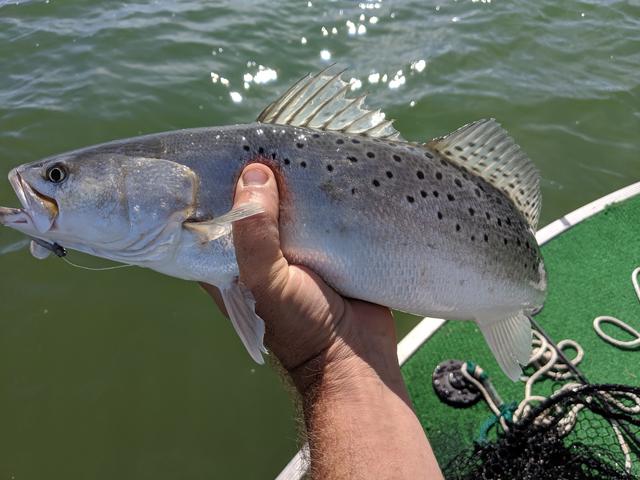 Final "count" was twenty something specks and 150 million schoolie stripers. I kept one 21" striper and released everything else. It was a great Fall day, can't wait to go again.