This date was supposed to be the day for the Jupiter Inlet Wounded Heroes Fishing event but hurricane Mathew threw us a bit of debris....enough that we had to postpone the event (Oct. 23).

I cam down on the 5th, just in time to help my mom get everything ready for the big storm. Thankfully for us, Mathew stayed out about 100 miles from Key Biscayne and we got barely a whisper from him.

Of course, I was working the phones to see if I could get a fishing trip in before I left. The main objective was to get some meat for mom's freezer but steady NW winds prevented us from getting out.

I was able to reach Nark Hall and he had availability on Monday so we went. Despite the wind.

I started out with my baitcaster but I only had 1-2 hits on top water so I told mark it's fly or nothing!

Peacocks were hard to find. They were not bedding so we needed to find feeding fish...in the blind.

We did spot a nice peacock and I made a nice offering and the fish torpedoed the fly and took off. I was in disbelief. Never seen that type of behavior. Oh yea, he broke me off. I had very little time to reach. Should have given him line but instead, I tried to set the hook. Broke off, 12 lb. leader! But what a rush!

A little later, I had one submarine at me. Never seen that either. No way I could pick up line fast enough. Once he got on, he ran and broke me off! That's two nice fish. Perhaps it was operator error but for me, this was different than tossing to bed guarding fish. Totally different perspective.

And I forgot my camera!

A little later I got a nice cichlid!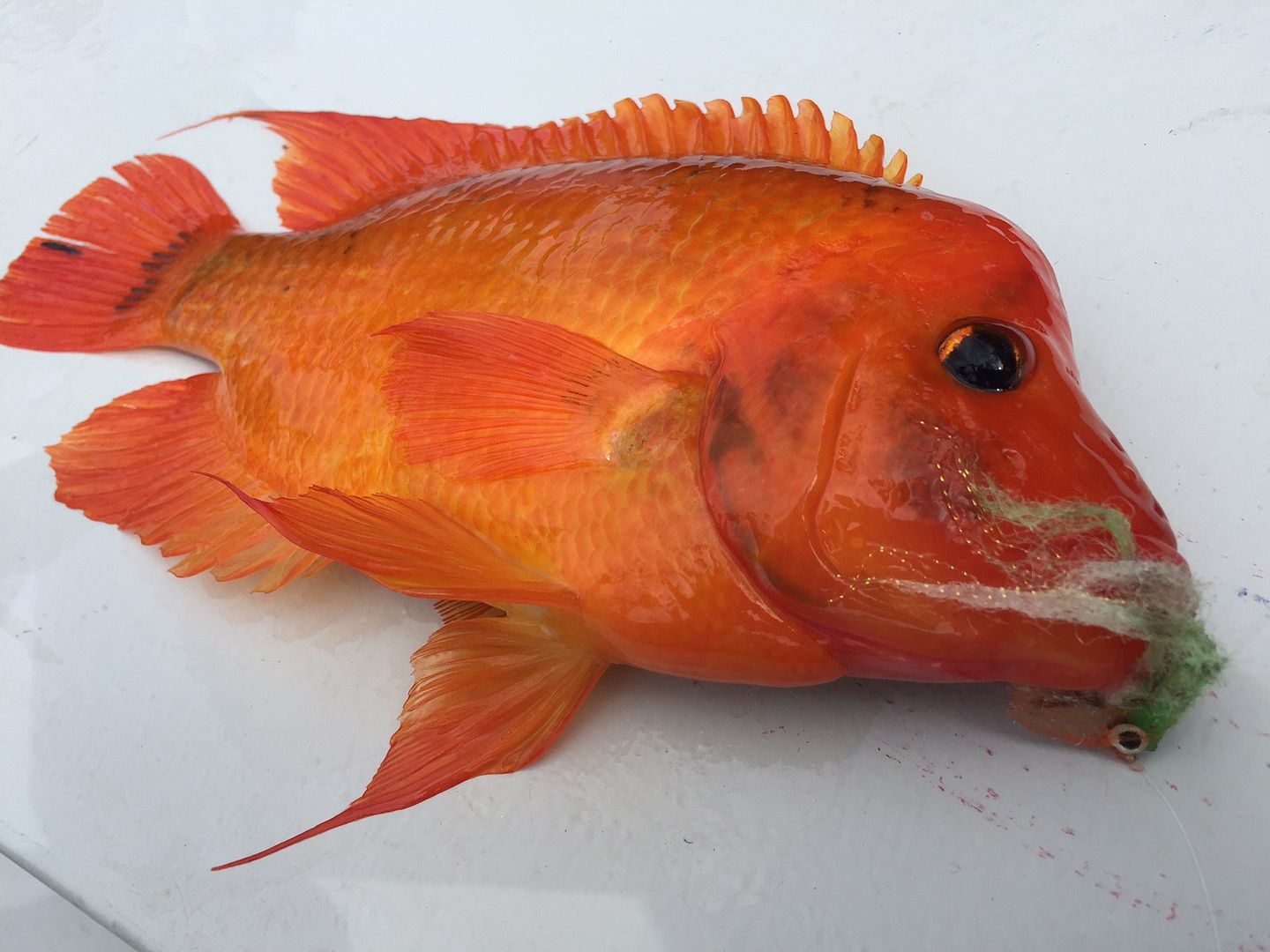 And a small peacock....




....along with a few small LMBs.

I then hooked a couple of more peacocks but they got off before I could get the hook set in nicely.

Still, I learned a lot and had a great 1/2 day out on the canals.....can't catch them all!
---
Time to go fishin' again!