Was on the water and fishing by 6:30. Problem was........loose grass everywhere
. Had to constantly clear my lures of grass fragments. Stripers were there cause I was marking them, but getting a clean lure to them was almost impossible. Did get this 16" throwback.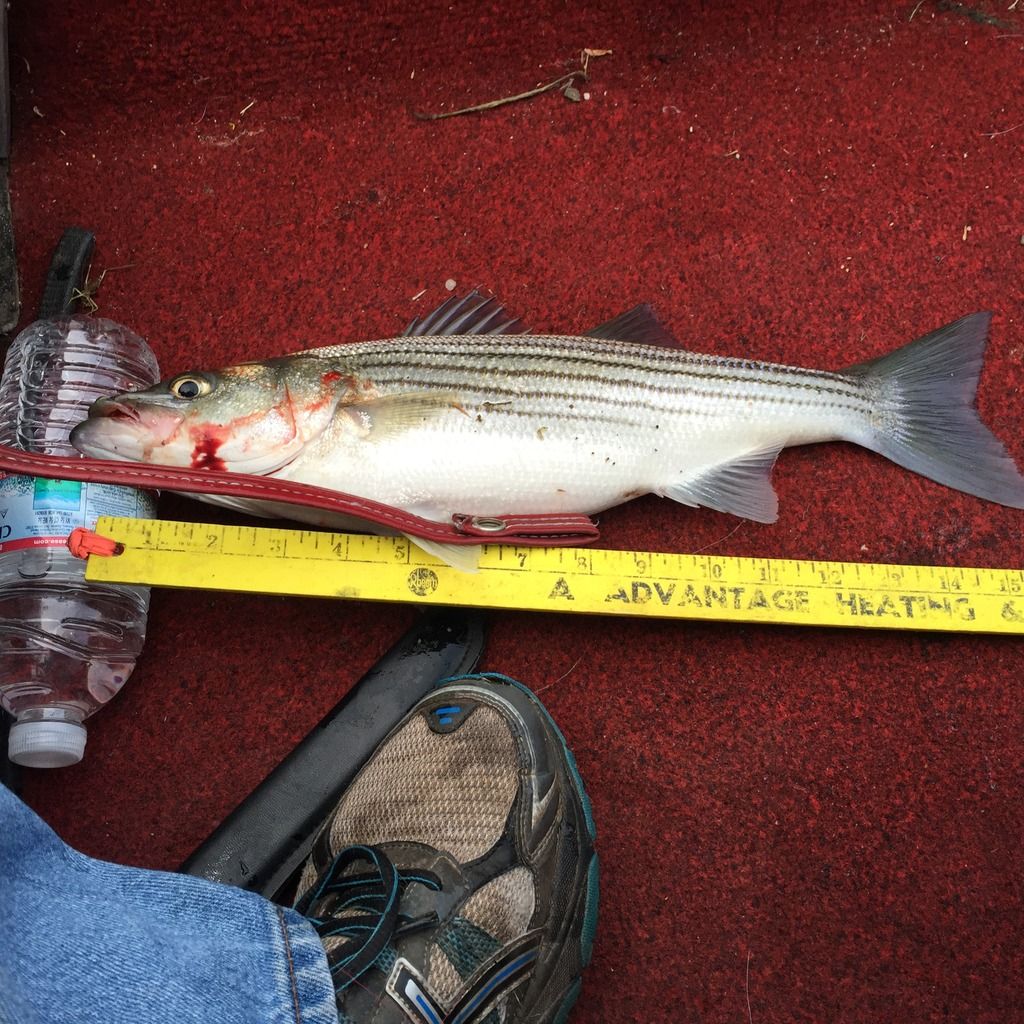 After 3 hours I had enough and called it. When I got home, I filled up a plastic grocery bag of grass pieces from inside of my boat.
---
Hell or High Water...........I'm Fishin!!