Bill Amshey put together a trip with Chris McCotter and I joined him on it as did Mike Galvin.

It was a white knuckle drive down in the dark and rain. On the way down, we witnessed a minor fender bender on 123 and then saw the aftermath two bad accidents. Gladly, the delays were minor as traffic was light going south. Not so on the northbound lanes which were jammed up already at 5:30am!

But we got there safe and on time and jumped on the boat to chase down some breaking stripers!




We were headed up river when we heard and saw a disturbance.....got on them quickly on top water!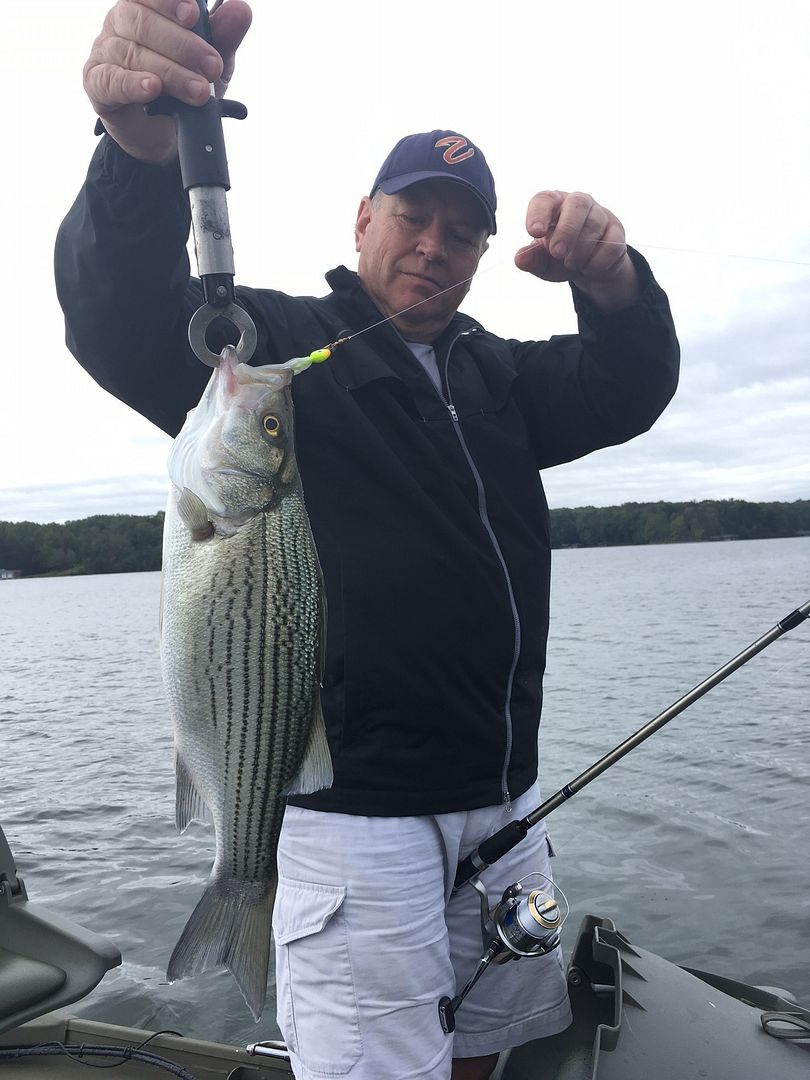 We had a few doubles and then a triple! A very rare thing for Anna, in my experience!

Then we looked west and saw this coming at us...




....we got a little wet and the wind picked up briefly and dropped the temps for a bit. This shut down the fishing so we went on a hunt and picked up a stray striper here and there.

For the last hour, we decided to get a few crappie and we did!




This was a good day for Anna, we had a blast! And it should get better as the fall sets in....

Oh, we did stop for some very nice BBQ at Billikens...will definitely stop there again!
---
Time to go fishin' again!