Last night, they did not hit on top but caught 6-7 like this one. All healthy 8s.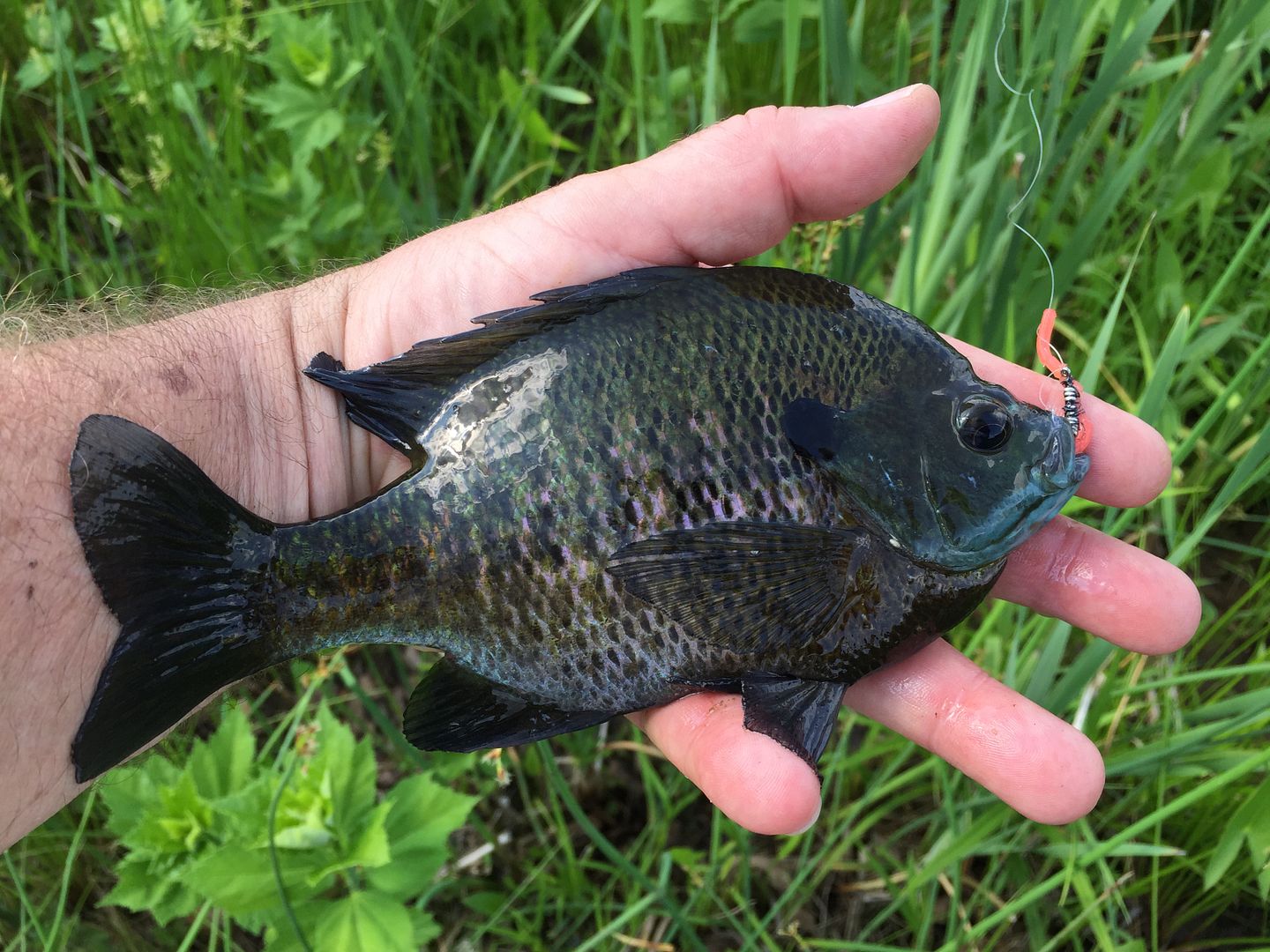 Today, they slammed my black cricket fly. Couldn't keep these pesky LMB from taking the fly!




But caught at least 30 with this red ear being the biggest and fattest!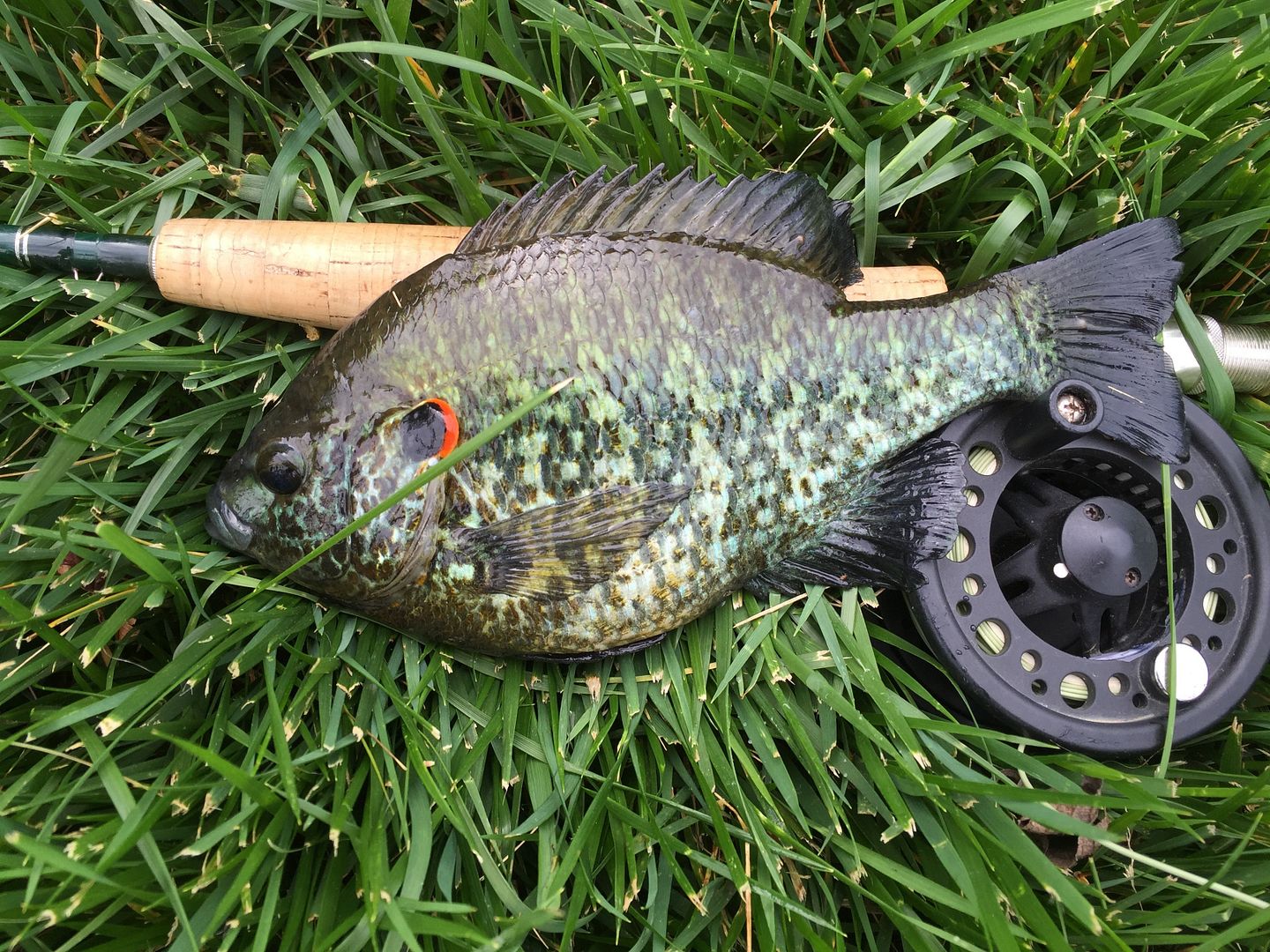 Cork is just over 7" long, reel is 3.5" wide.
---
Time to go fishin' again!