Went to the big A lake after church this morning. Ernie walked right by me and didn't see me......couldn't hear me either with his music ear buds in
. Caught about 25 or so in 2 hours. Most were 9-11" .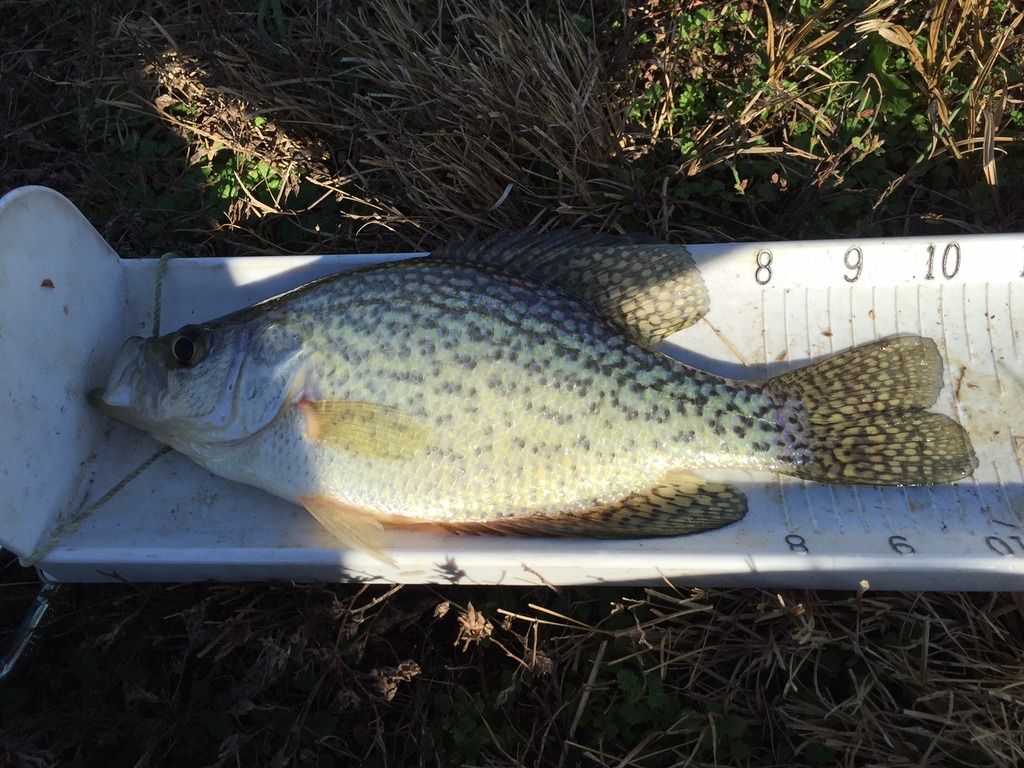 Decided to make 2 more casts before calling it a morning.......this little guy.....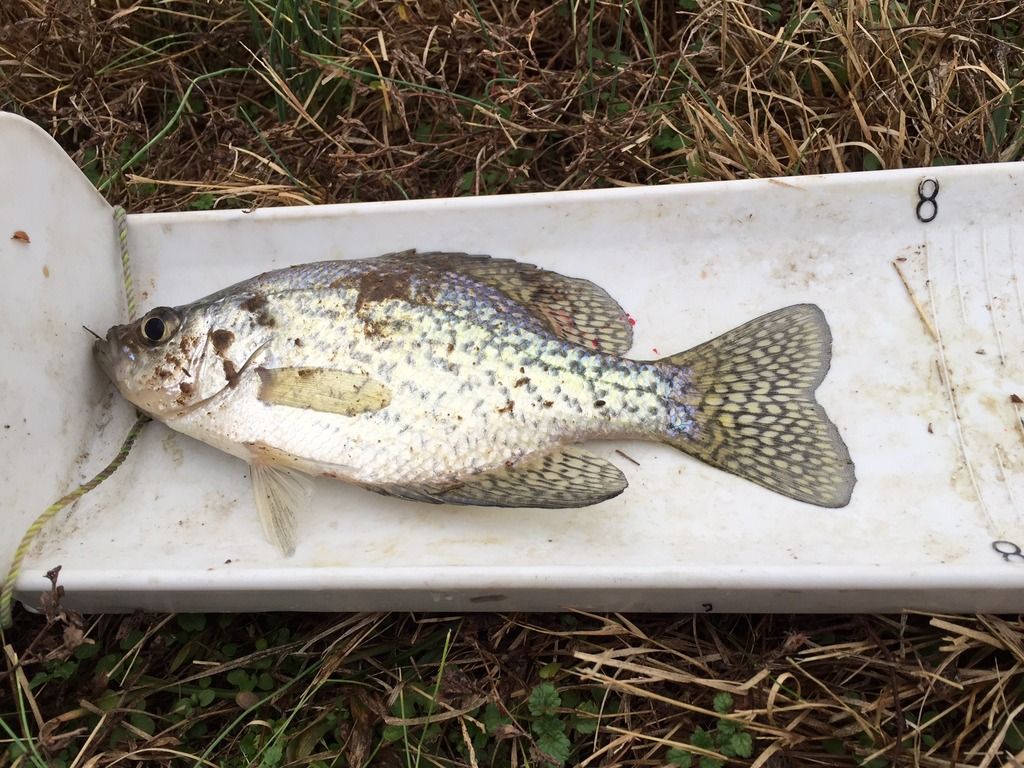 An then this beast.....14.5" and 1.86 lbs.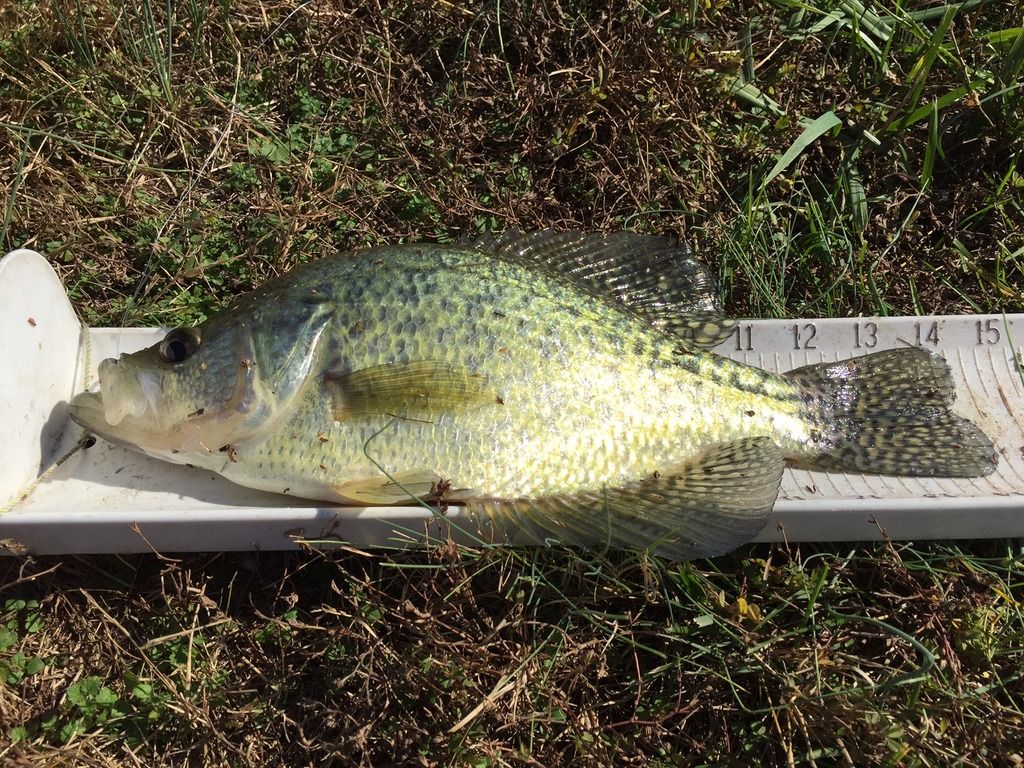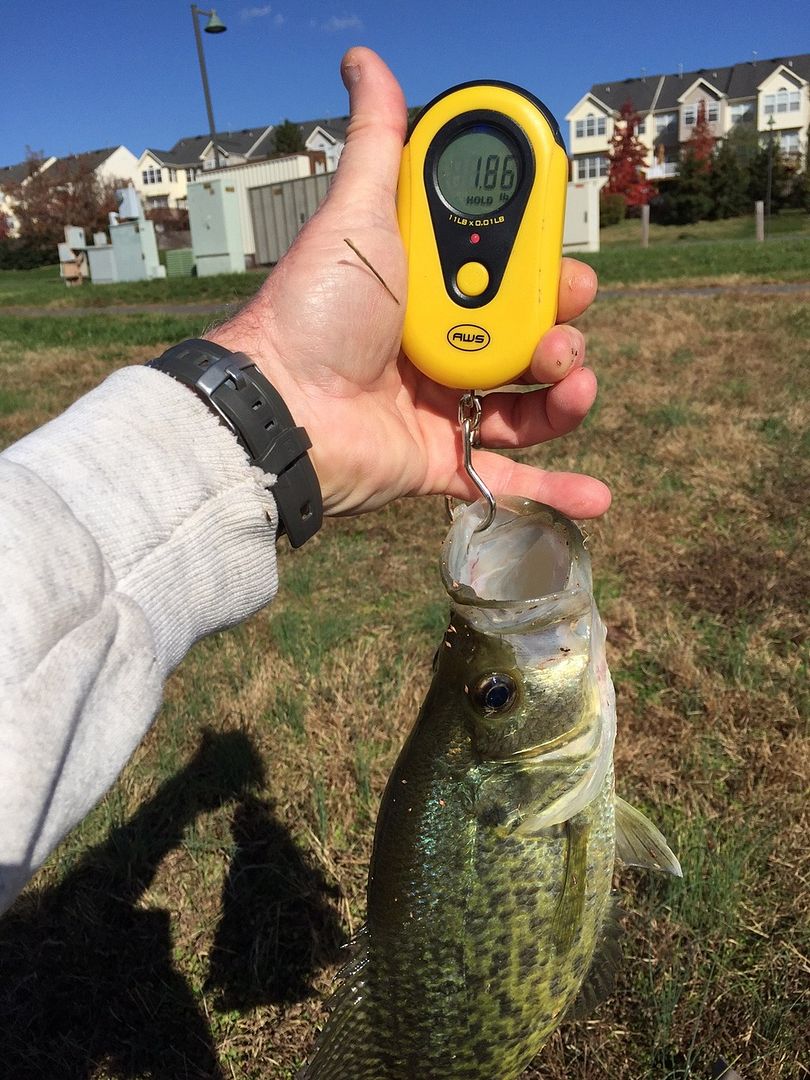 Nice way to end the morning
. best 5 went 55.25"
.

Two of these were "white crappie" that are kinda rare in the lakes..can you tell which ones?.....most crappie here are black crappie.
Last edited by Curly (Nov-08-15 9:58AM)
---
Hell or High Water...........I'm Fishin!!