Mike Luparello and I put in at 6:30. Was not as cold as they had predicted.




We started fishing and at 7:05, I got the skunk off with a plump 13.5 incher. But that does not count for the tourney as the had to be 15" or more. Still, a nice tug.

Mike then got his....




And then I got an almost 3 pound keeper.




Mike got another keeper and then he yelled out, "fish on....but I think it's a catfish". The thing was tugging and when he got close to the boat, we both yelled out "bass"!




Just shy of 5 pounds and we were stoked!

The bites were few and far between. We were both using search baits.

I then caught a yellow perch....notice my single hooked Sebille Fat Shad.




We pondered making a move a couple of times but I love where we were fishing and we stuck it out.....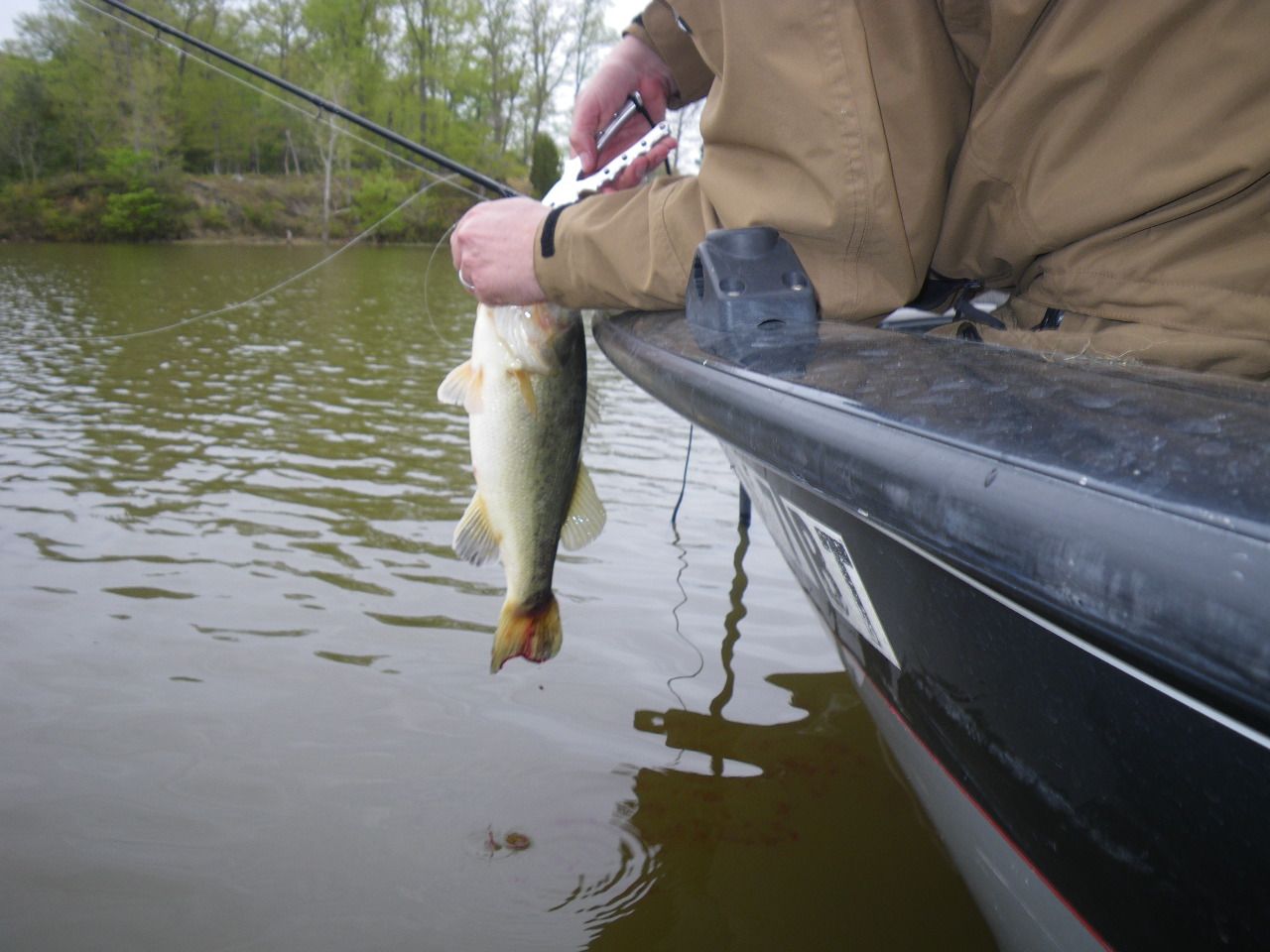 ....Mike was glad we did.

Mark and Jack joined us but were only able to catch 1 keeper, like me.




At the end, Mike was the winner of the tourney with 4 fish over 15" and almost a 14 pound bag! I think I came in 8th or 9th.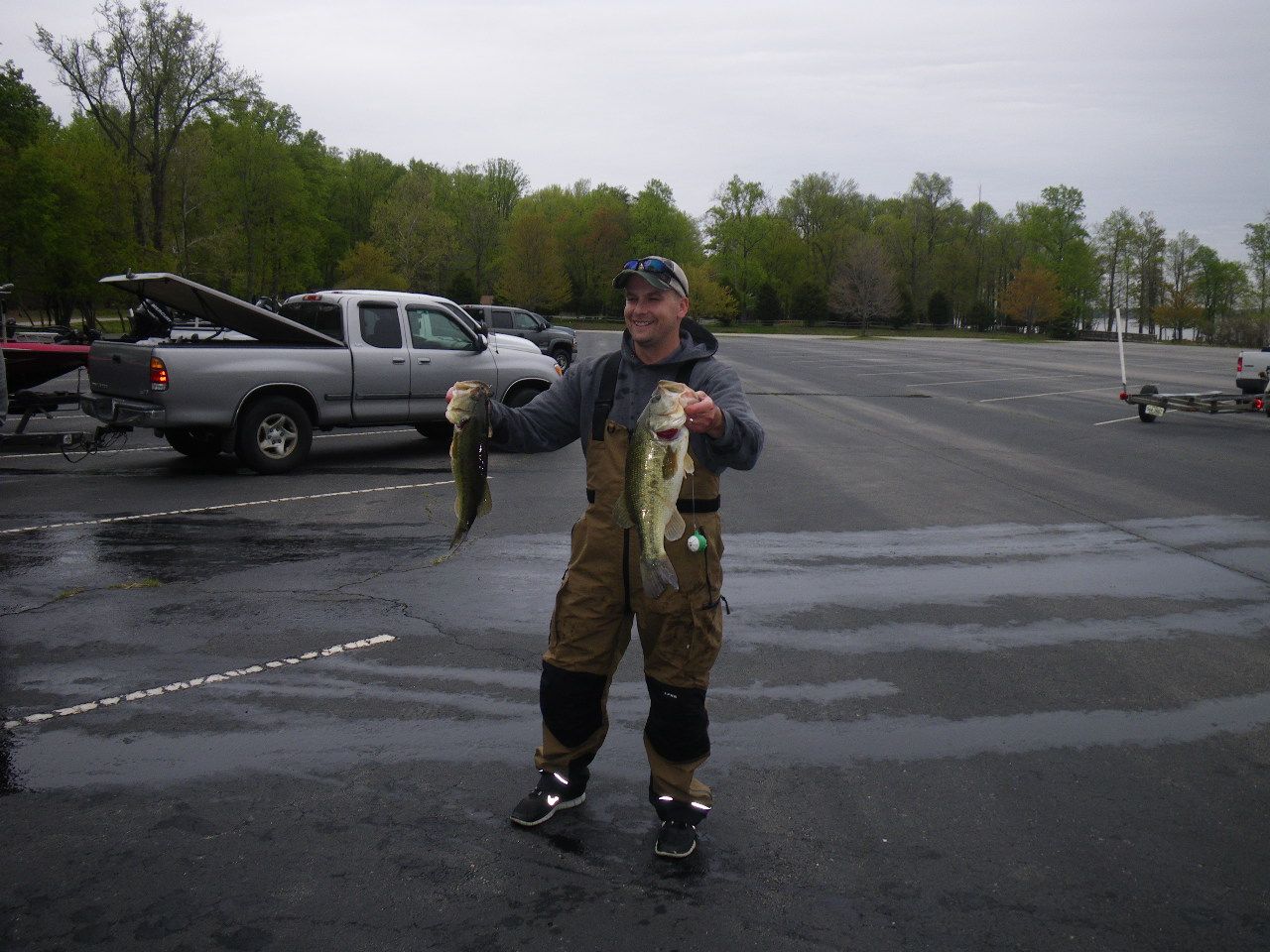 I was proud that he caught those fish from the "barge", which is what the NHBA guys call my boat since they all have regular bass boats.

Great day on the water and glad to get Mike his bass fix in a big way!
---
Time to go fishin' again!