I got an email from John Campo wondering if there were any fishing opportunities this time of the year. He wanted to treat his son, Chris, to one last fishing expedition for 2014. After checking the forecast, I called Dennis and we got it booked. The fishing has been red hot down that way for close to 6 weeks but the water temps had been dipping and the fish catching report were few and far between, So what? We wanted to go!

The forecast called for temps in the mod 30s at launch time and no wind. They were wrong...it was 31 with no wind. We were OK with that so out of St. Jerome's Creek we went!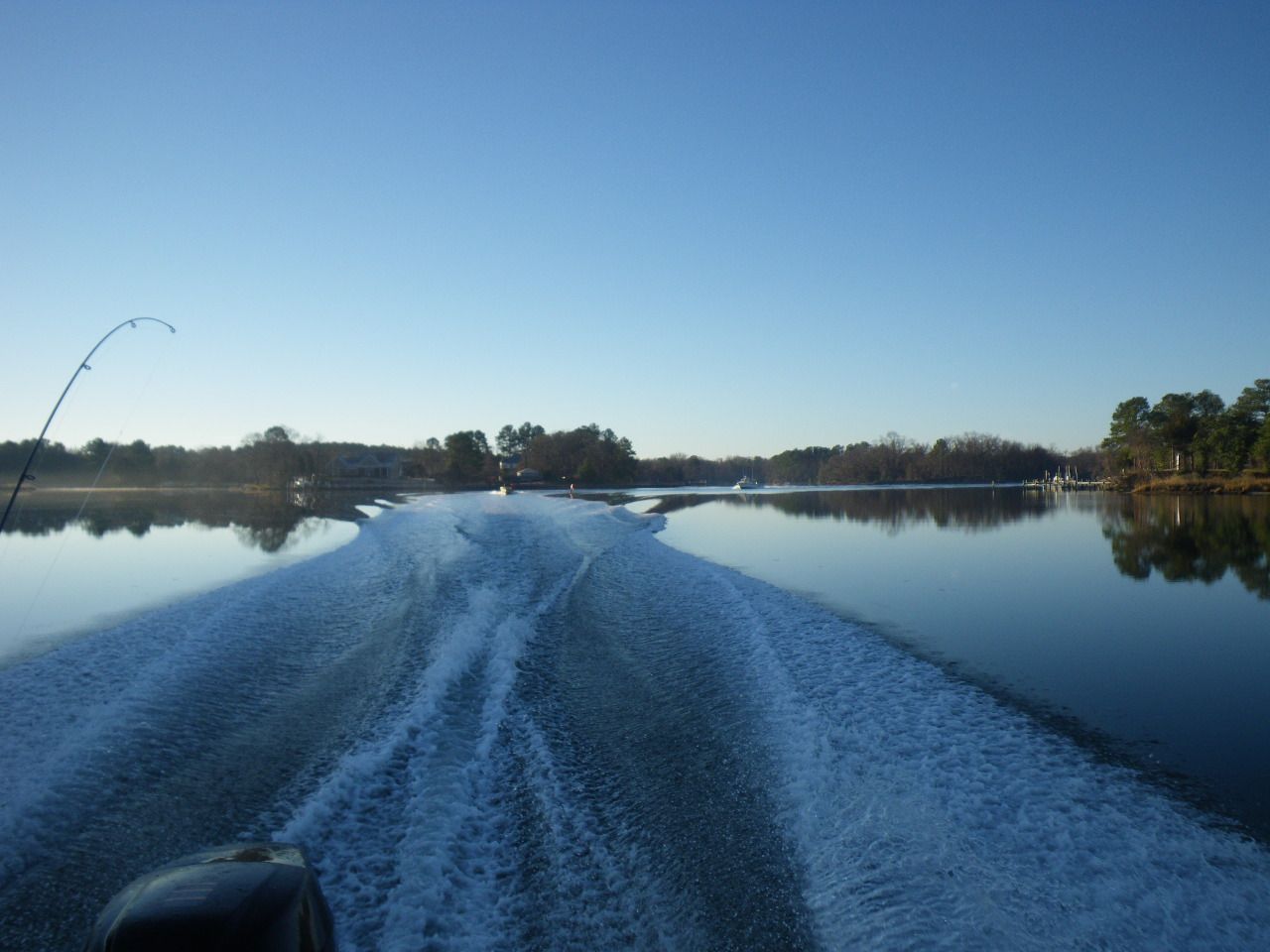 We spent a lot of time looking for fish and talking to other fishermen with no luck so I had some time for pictures.




This dude was trolling!!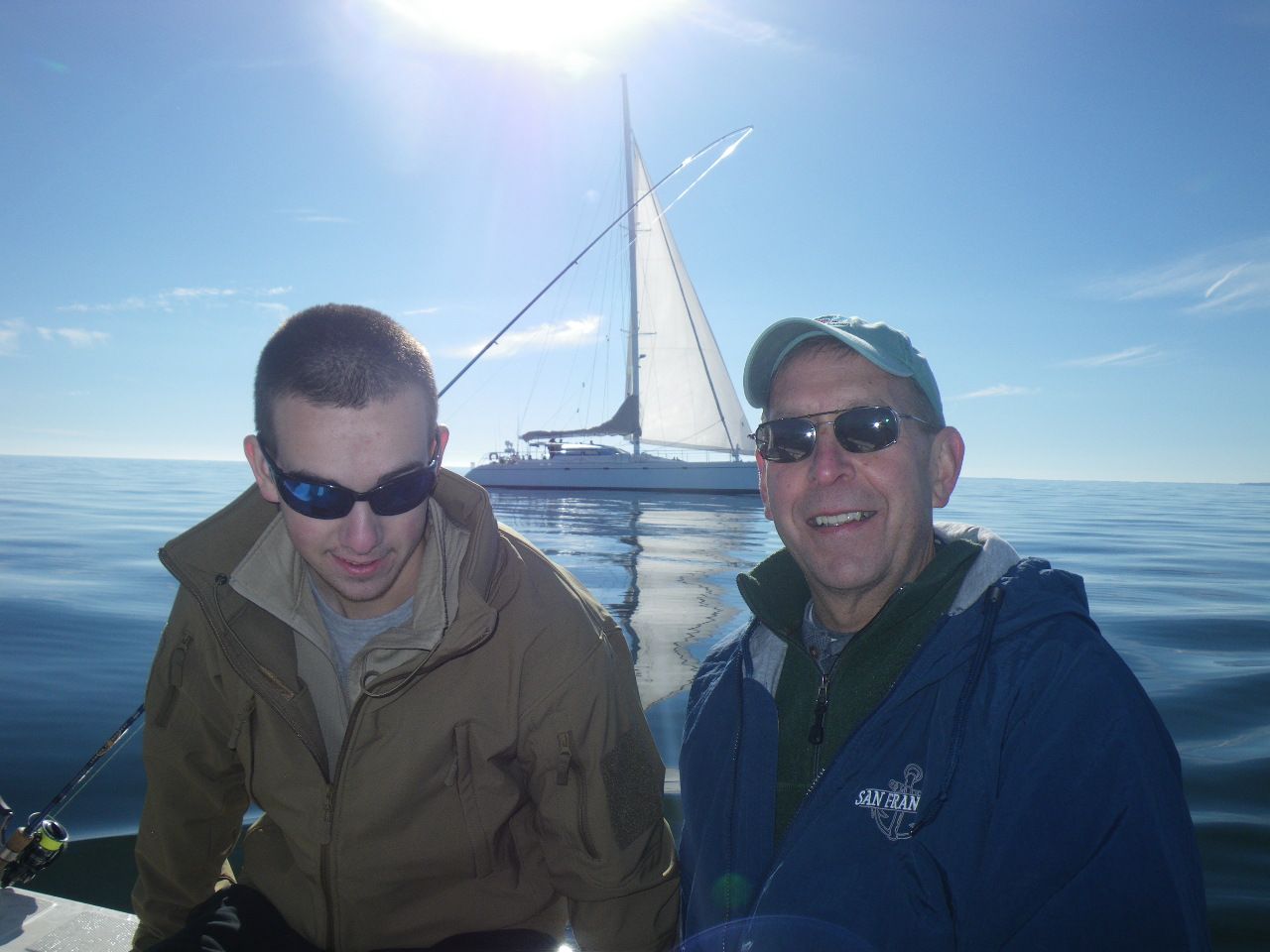 Dennis made a calculated decision and decided to run south...waaaaaay south! Like to Windmill Point. Check it out...that's 15+ miles from the mouth of the Potomac!

We say some bird action and some other fish attractors (boats) and we got into them for a bit!

Horseshoe John got the 1st one....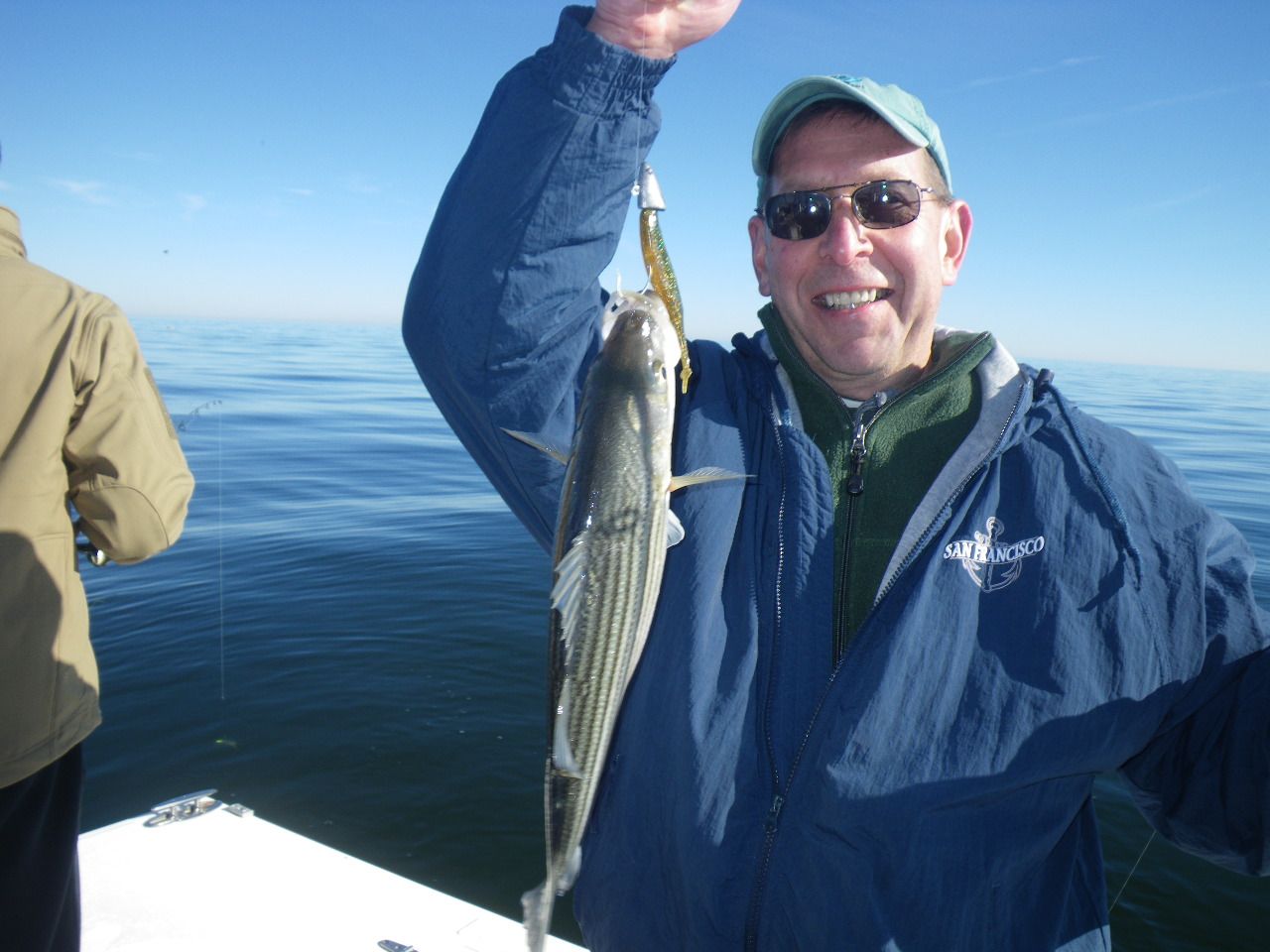 And Chris and I followed suit!




The fish were fat but some just barely made 18" so back they all went! Regardless, we were catching. After about 20 or so, the bite died off and more looking we did.

My plan was to be off the water by 1-2 pm so I could get to Algonkian before nightfall so I could get my boat. I needed it home for the evening so I could make sure all systems were go for Saturday fishing. It had been since late September that I last used it. But we did not get off the water until almost 3:30 (the drive back is at least 2 hours) or so which meant....nighttime would fall before I would get to Akgonkian. Sorry about that Curly and John!

Before we came in, we went into the Potomac River since we heard of a few fish being caught. But we found no love. As we were leaving, we talked to a couple of Dennis' friends and they had been skunked but were going to stay out for a bit. They reported back to Dennis and told him that the bite turned on about 30-45 minutes after we left. They caught a few in the low 20s! Go figure!

So the fishing year ends and we caught a few fish! It was a gorgeous day out and the bay was flat calm. Nary a ripple on the water.

Saw a few gannets doing their thing too!
---
Time to go fishin' again!