On Thanksgiving night, Capt. Brady Bounds sent an email that he was offering a Walk On trip for today. I thought about it for about 2 minutes and said what the heck, I have fished in the cold in the past, I can do it again. So I responded and I was the 1st one in. Incredibly, the next two were Capt. Mike and Capt. Dave. I know this was going to be a fun trip and it WAS!

We met up at Buzz's marina at 7 AM where it was CHILLY (@30 degrees). But...we were all dressed properly so off we went.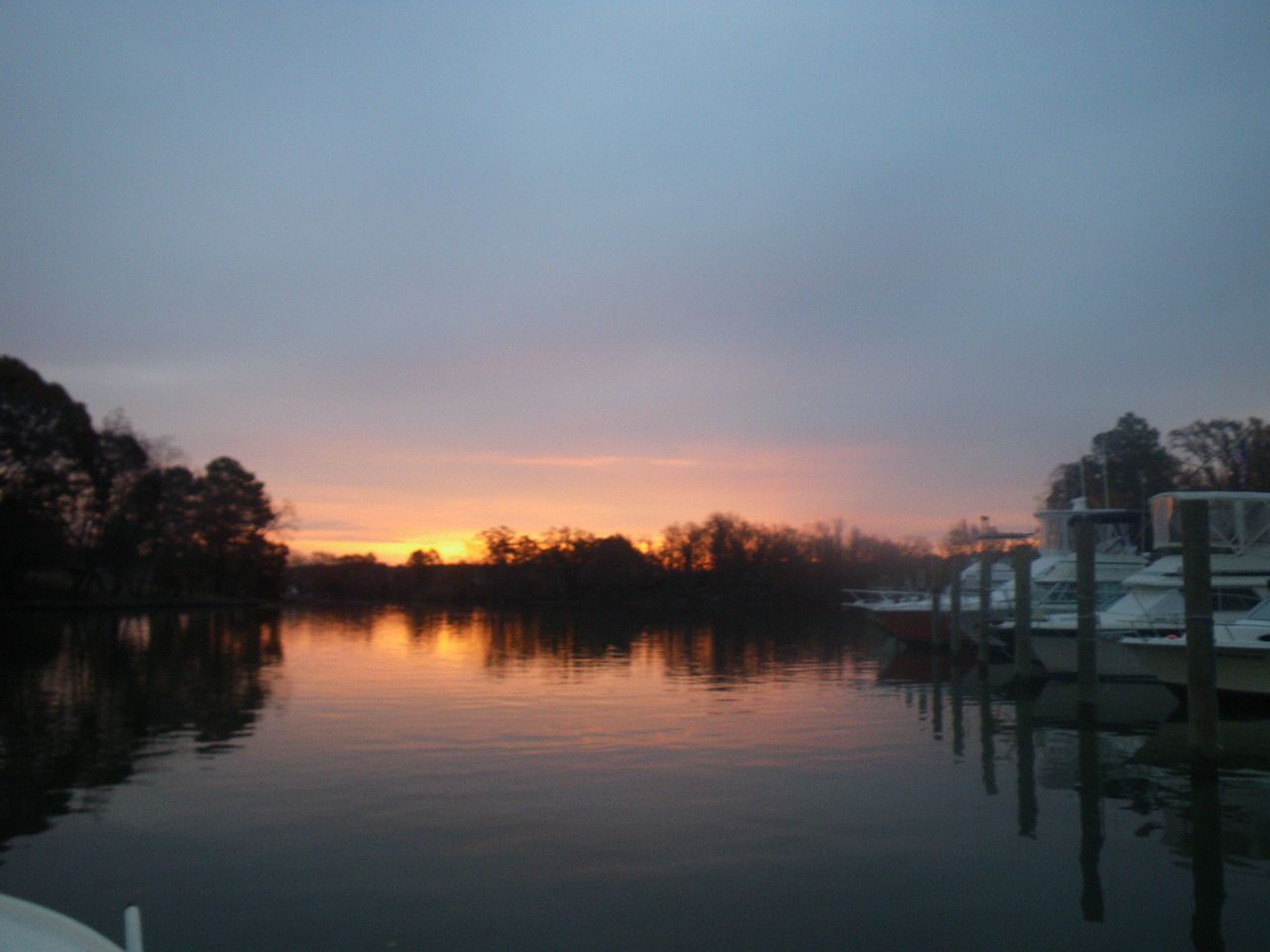 The 3 Captains!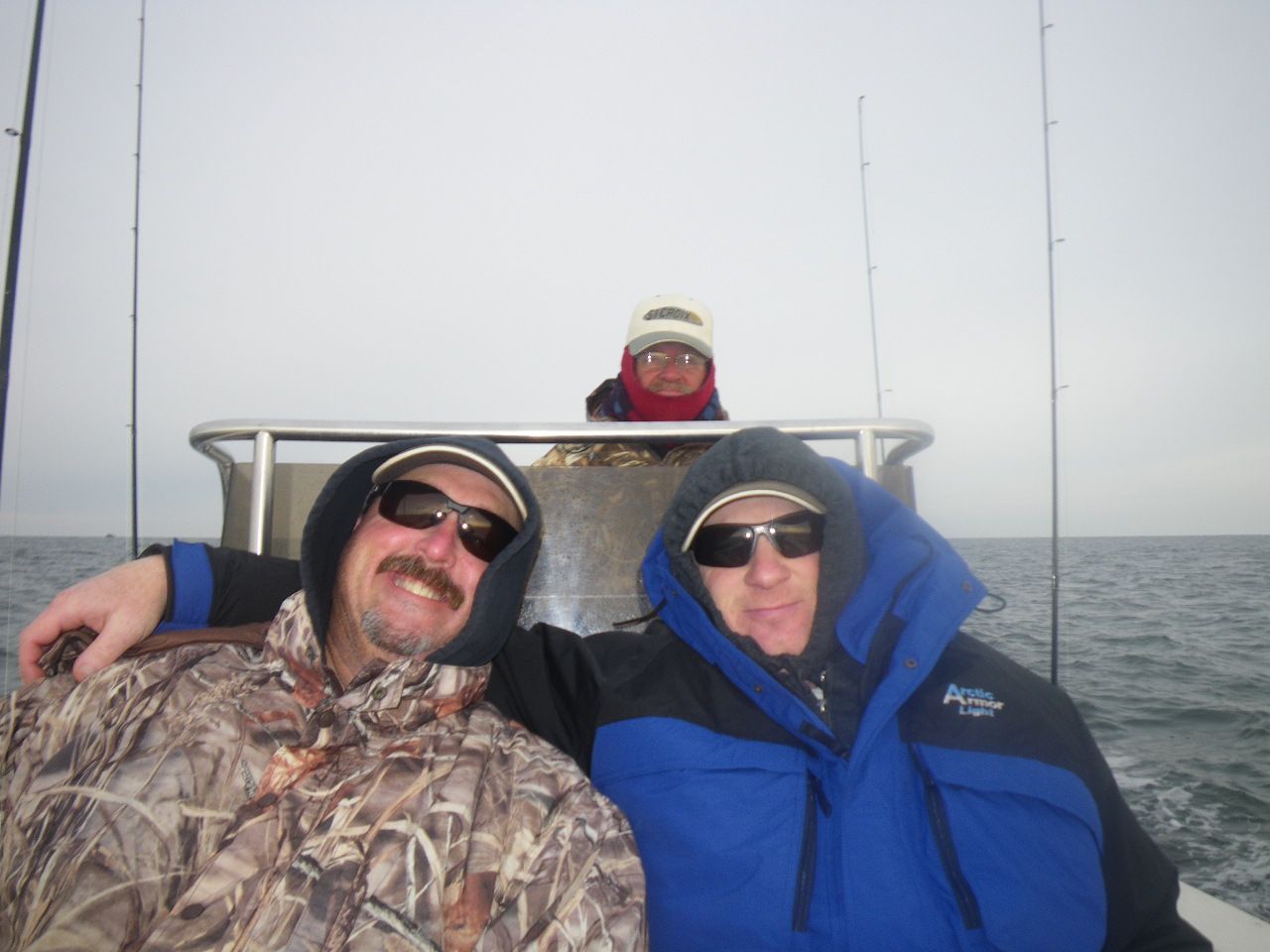 Obligatory 1st fish picture...not big but fat!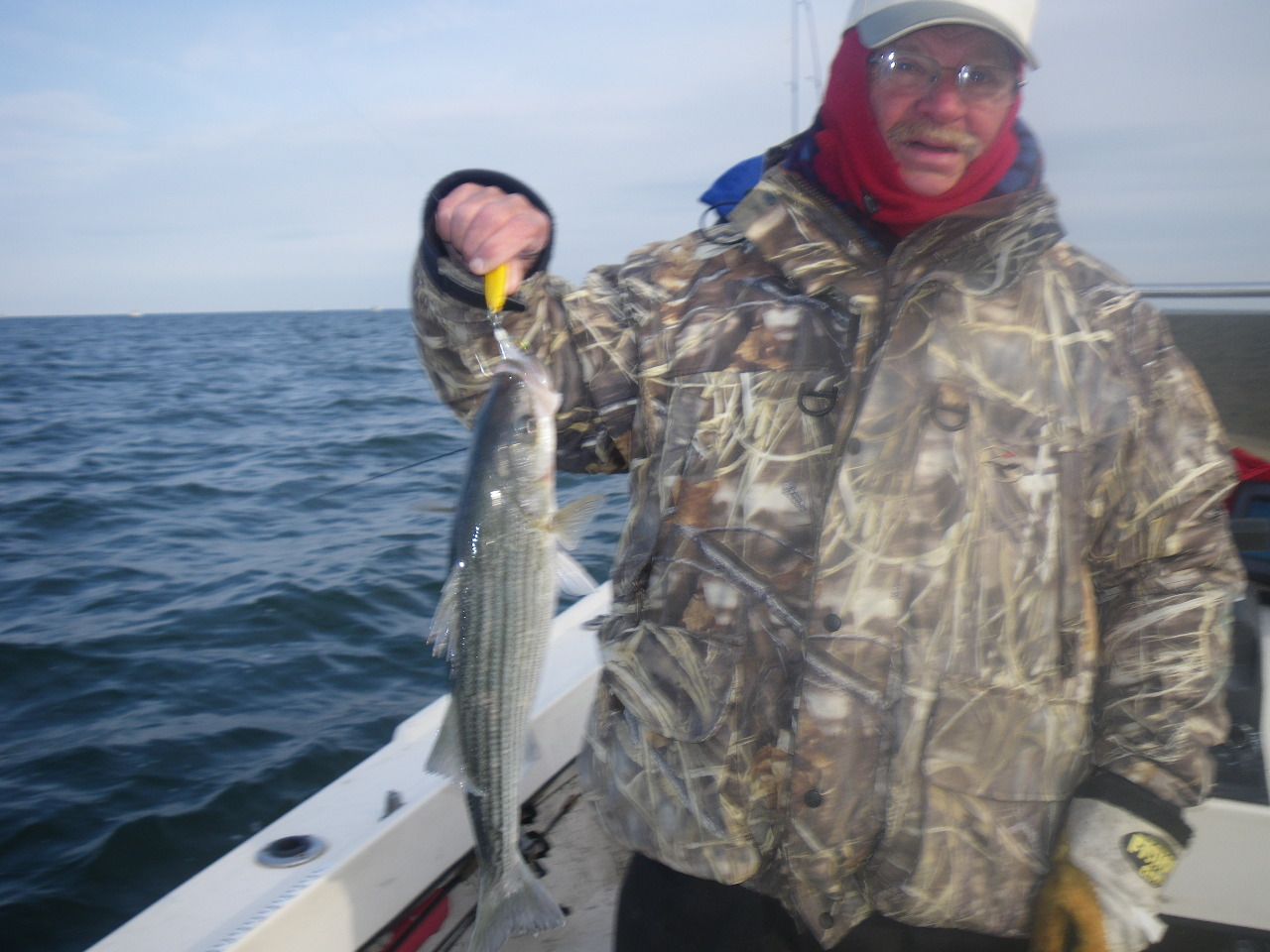 We started slow and plucked a couple here and there....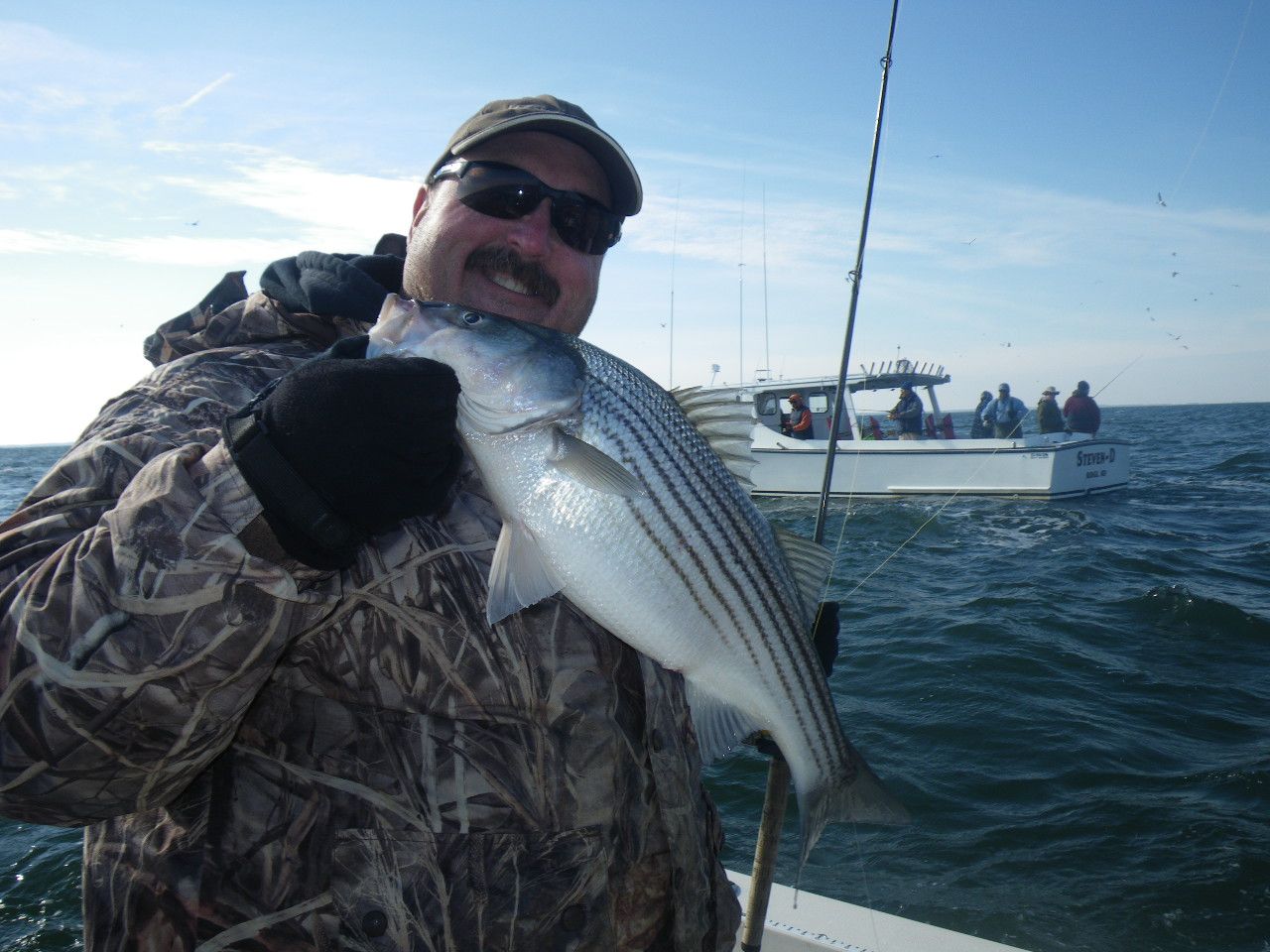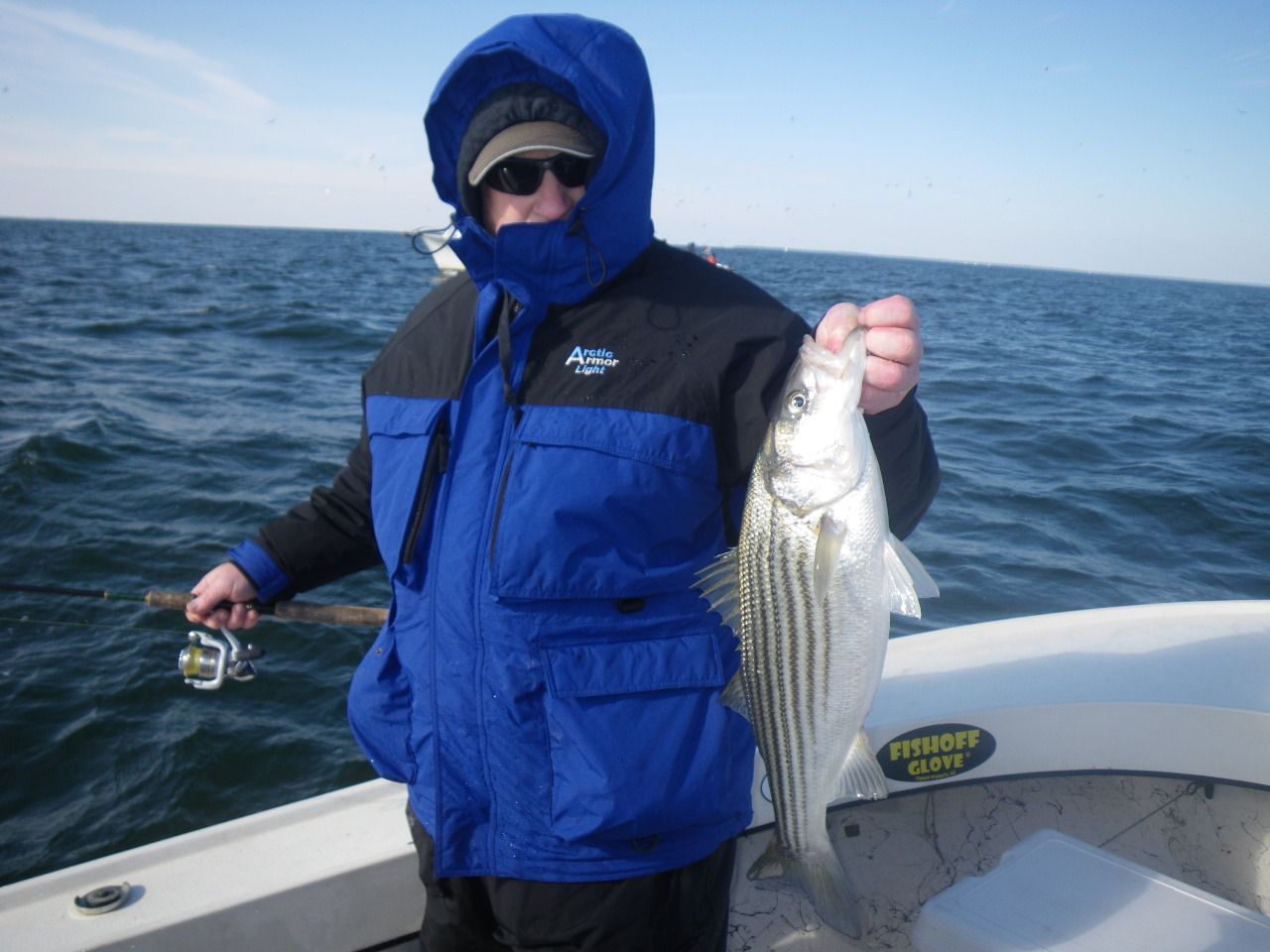 That took a couple of hours. We found birds and plenty of boats but the bite was slow until we found some with no one around. Then...it was game on!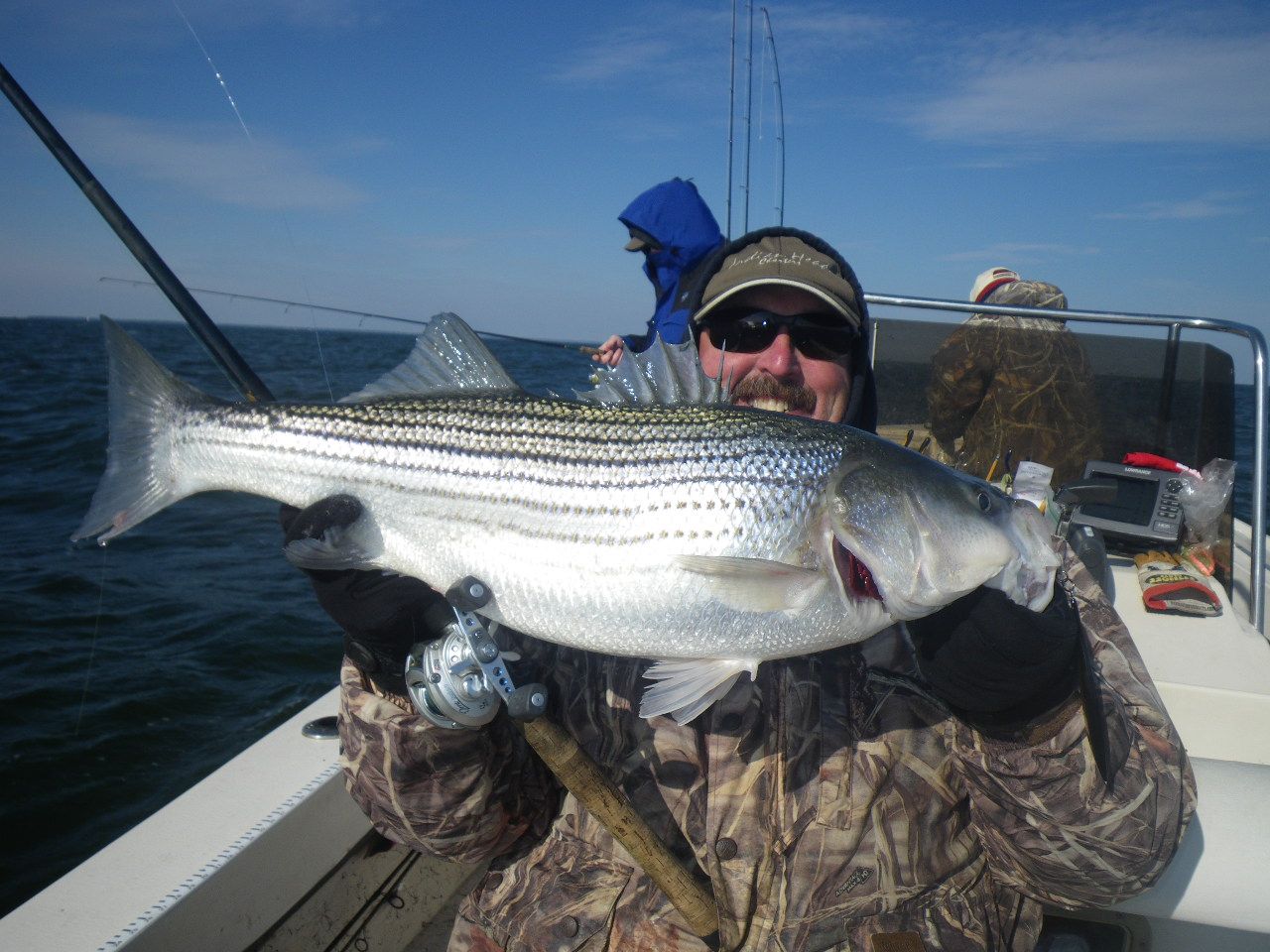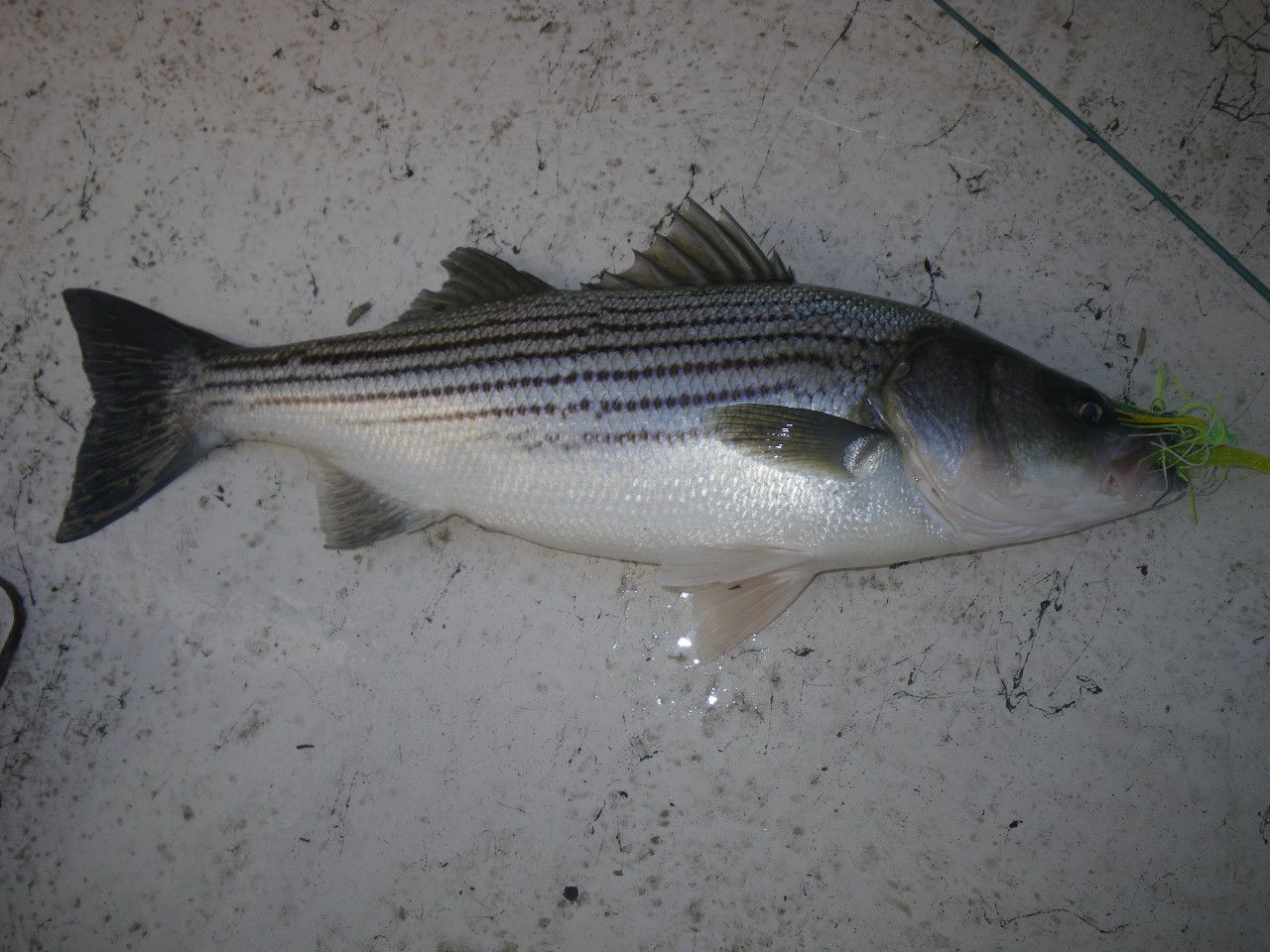 These fish all had sea lice...ocean run fish. They were well fed and fought much harder than your normal bay fish.

Most of the fish were caught in 40-50 feet ow water using heavier spoons and jigs, But we all used medium tackle including Capt. mike's old fiberglass St. Croix. What a bend show that rod gave!

Lots of trollers mixed in when we are among all the boats but some of the big boats were jigging as well.

I remember always fishing (been quite a few years) the Friday or Saturday after Thanksgiving but it was always a trolling trip. It's time for a new tradition....jigging up footballs!!

So....we continued to put a hurting on them all by our lonesome!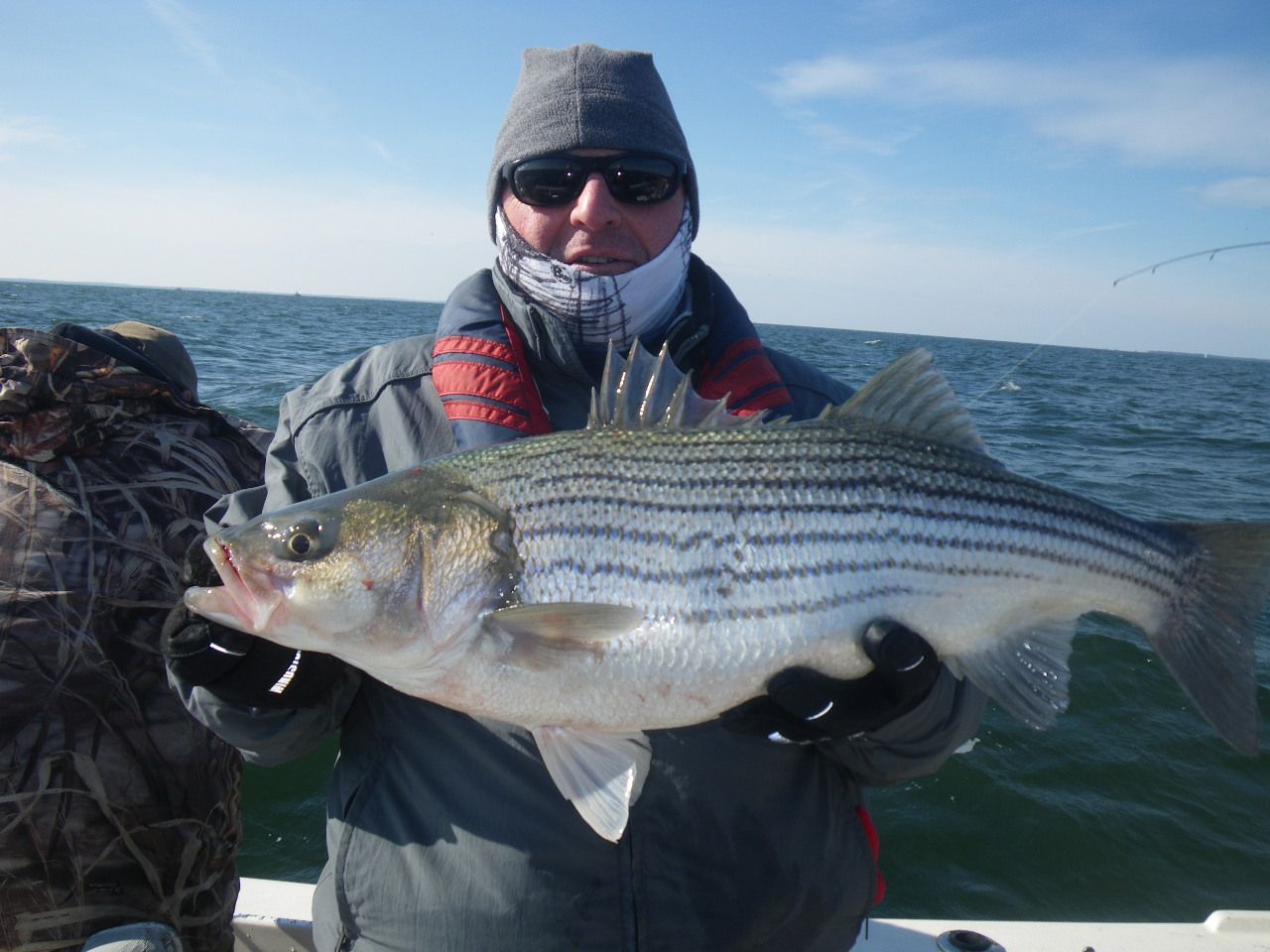 Big belly striper!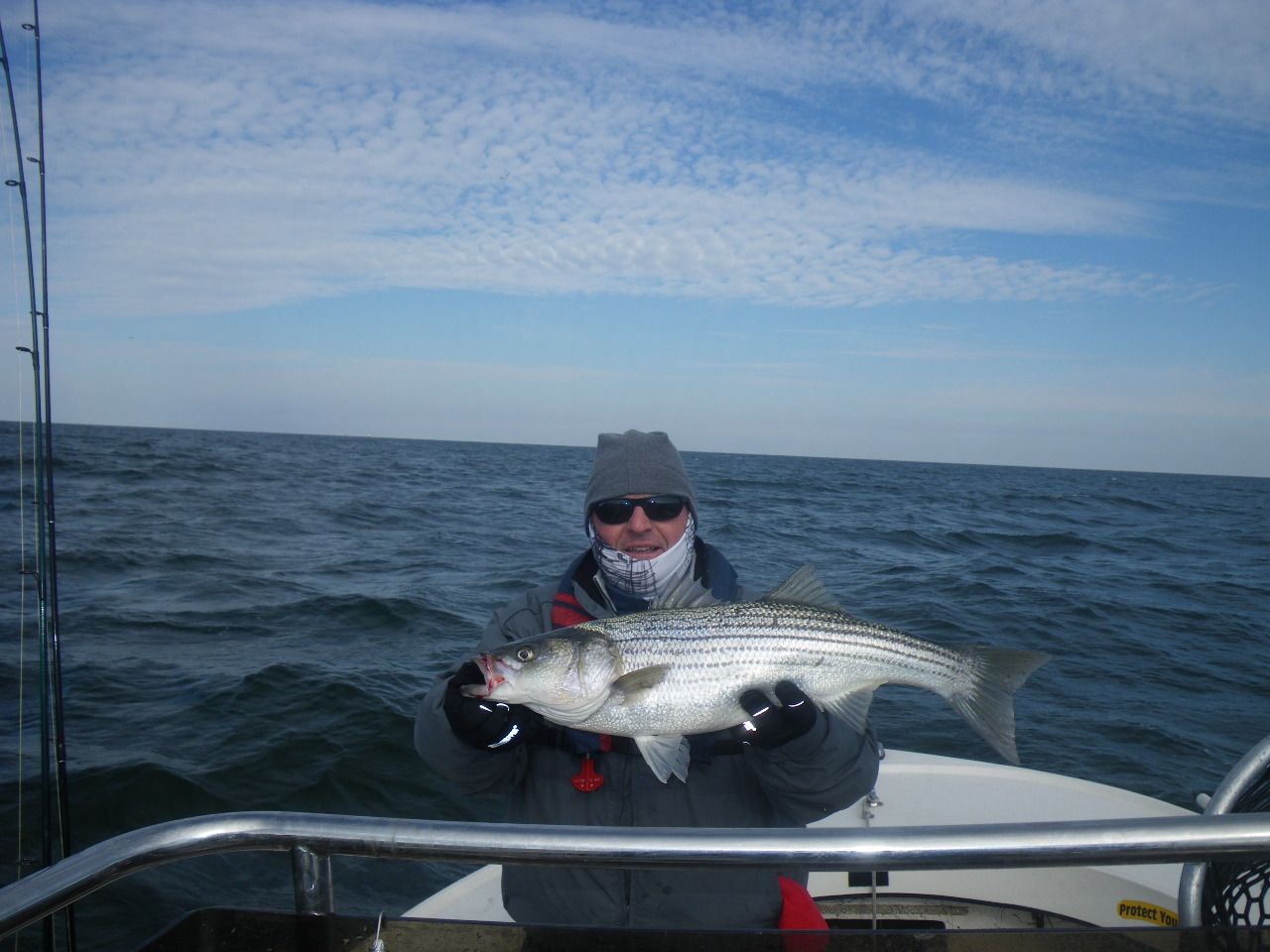 The boys in double hook up action!




We had a few triples and even one quadruple. No...it was not quiet whn that was going on!

The loot!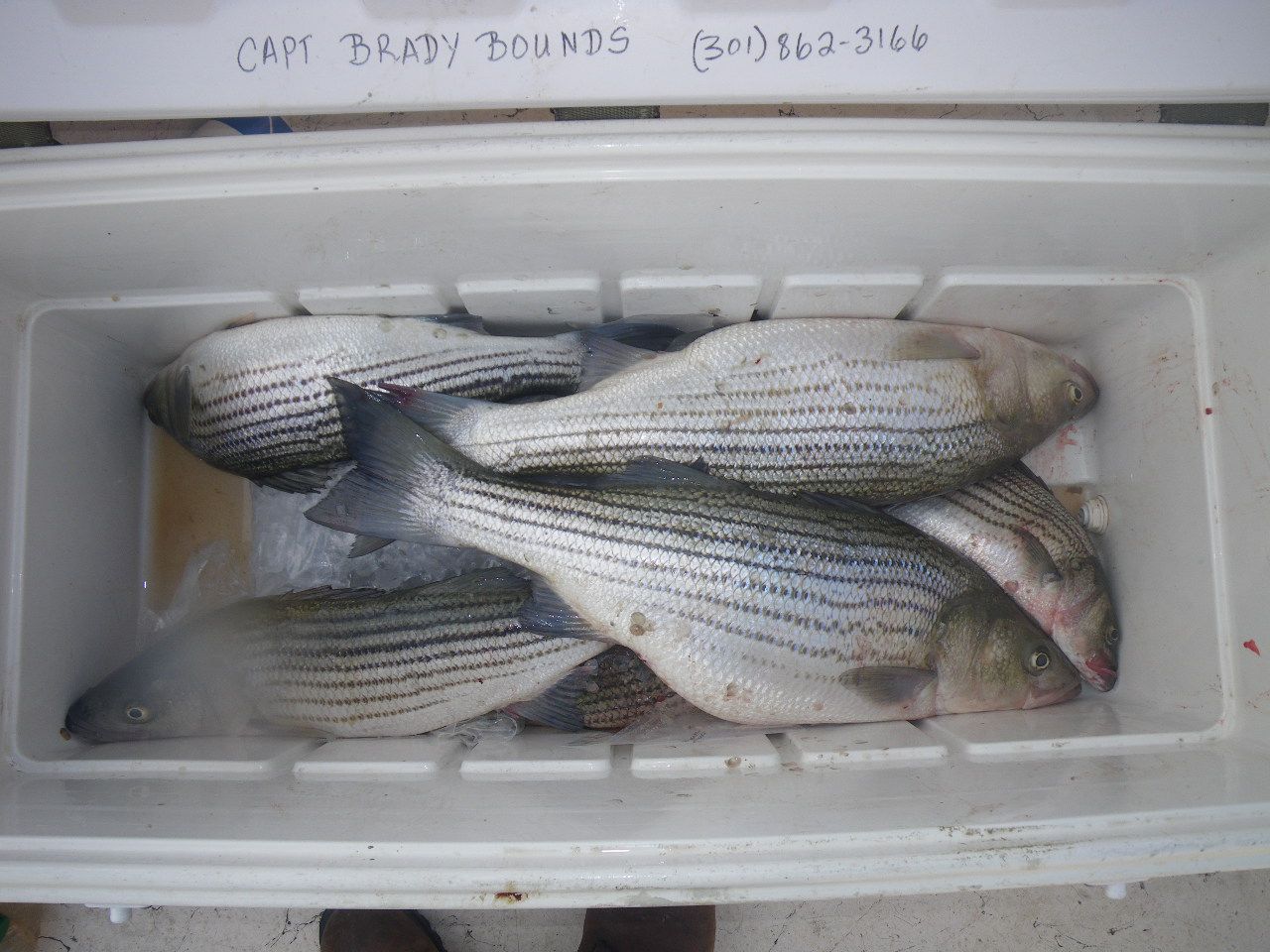 And the take....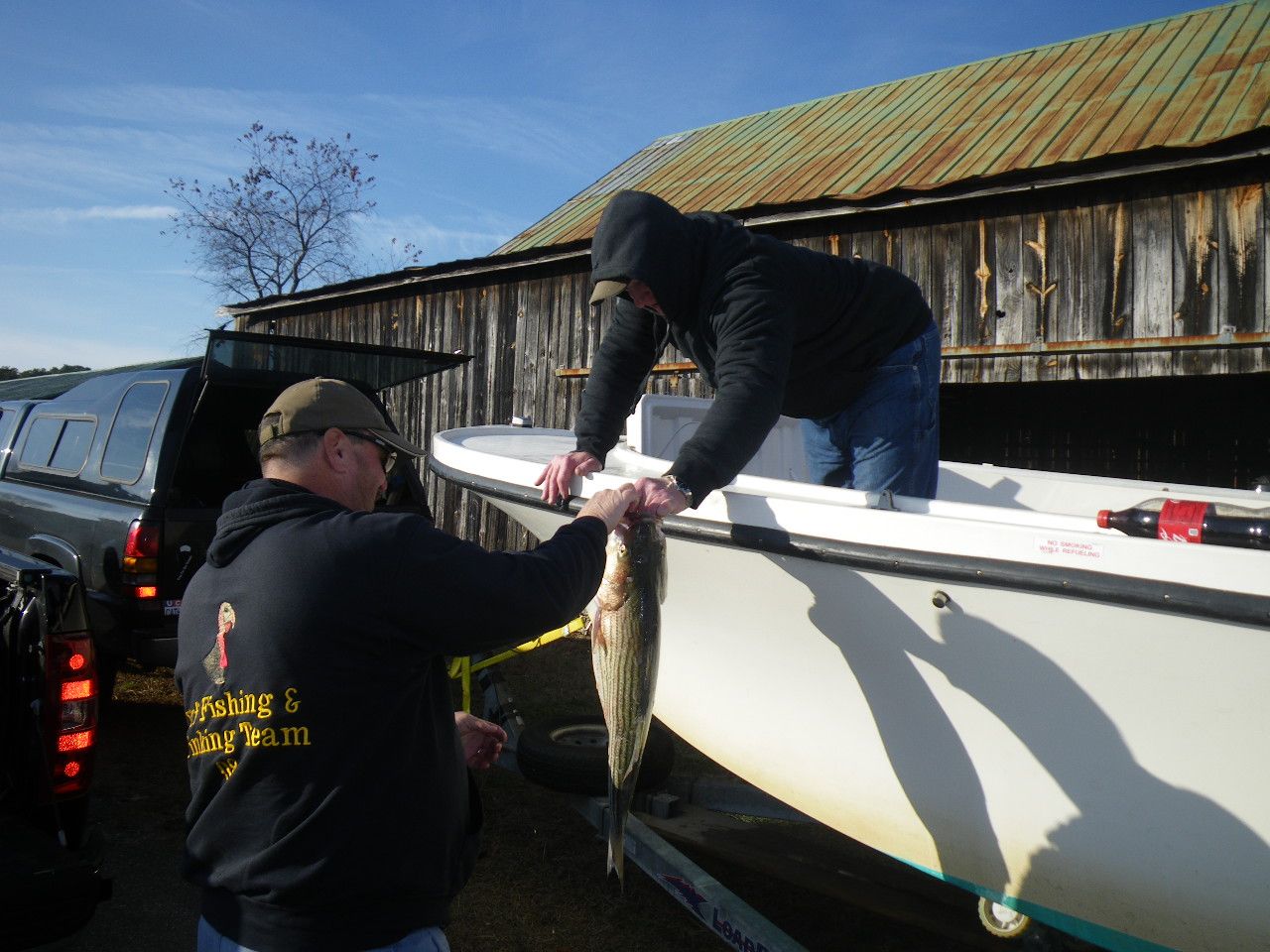 No doubt about it....this was a fun trip with some real experts. Good fishing. Good weather (well, kinda) Good friends!

And....Capt. Brady's number is on the cooler. Call him if you have a crew of 2, 3 or 4.....
---
Time to go fishin' again!