Today I had the pleasure of fishing with Capt. John Page Williams who is a Senior Naturalist at the Chesapeake Bay Foundation. We got on the water around 10:45a. It was chilly (for me anyway) but a very nice day indeed.




When you fish with JPW, it is a learning experience. I listen and watch more than I fish.

It was a beautiful day on the Severn (which I usually fish in the summer) and we went by many familiar sites!




We went to a seemingly barren area until JPW showed me the slight hump in 25' of water. There, JPW caught a close to 12" WP....




...and another keeper or 2.

He also caught this little guy!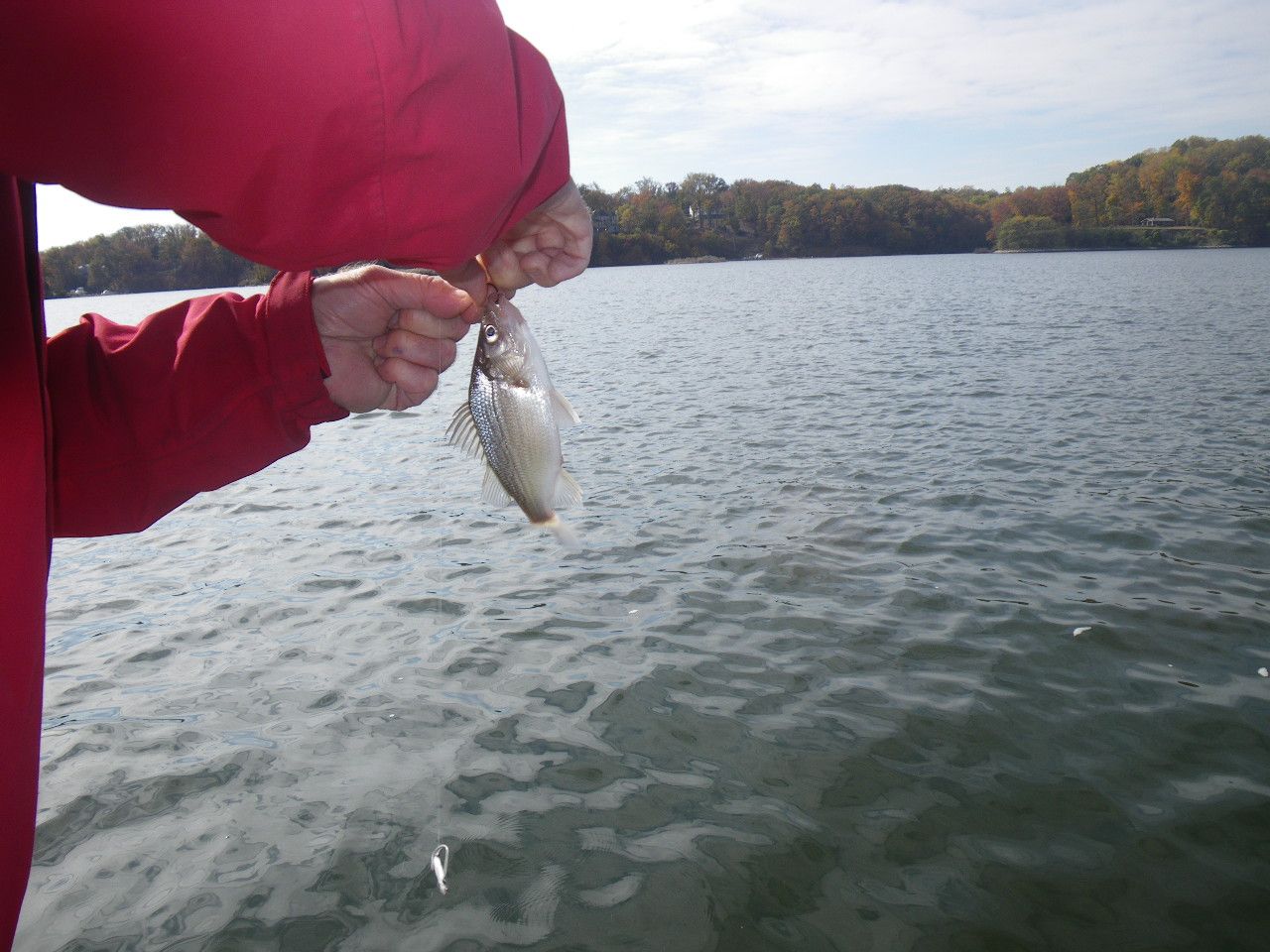 It was now 3-0...what was the difference? Well, I was using a dressed hook on my lure and he was not. I changed and quickly I tied him and kept up with him. Amazing that just that little change made such a difference. I was getting hits but they were not getting to the hook.

After some WP fun, we took some water measurements (temp, salinity, etc) and moved on to a spot that did not produce.

We entered a "pond" that I have fished before and we targeted pickerel. He caught the 1st one...a teeny one but good to see young 'uns in there.

I then got slammed but had to bring the fish over a log as JPW tried to net it....pop he went and we lost it. JPW estimated it at 20-22". I was happy because it was on a NEW ML rod and it was a blast.

JPW then got hit and brought in this nice 22'" pickle!




We saw this guy too (and he had a friend along).




A nice Red Tailed Hawk!

Great day on the water!
---
Time to go fishin' again!