Wanted to fish the river over the holidays while visiting the in -laws in WV , but water was too high to wade, so decided to hit a couple ponds Sat. after the thaw.
Fished my brother in -laws pond first , catching one small bass and a perch . Earlier this fall, he put about a dozen perch in his that he caught from another pond.




There was about an hour and a half of daylight left and tried another pond ( actually there's four on this property ) that I have permission to fish. I fished the one that I thought I would have the best luck on. Managed to catch 5 perch and one decent bass. Lure of choice was a 3 '' smoke grub slow dragging the bottom.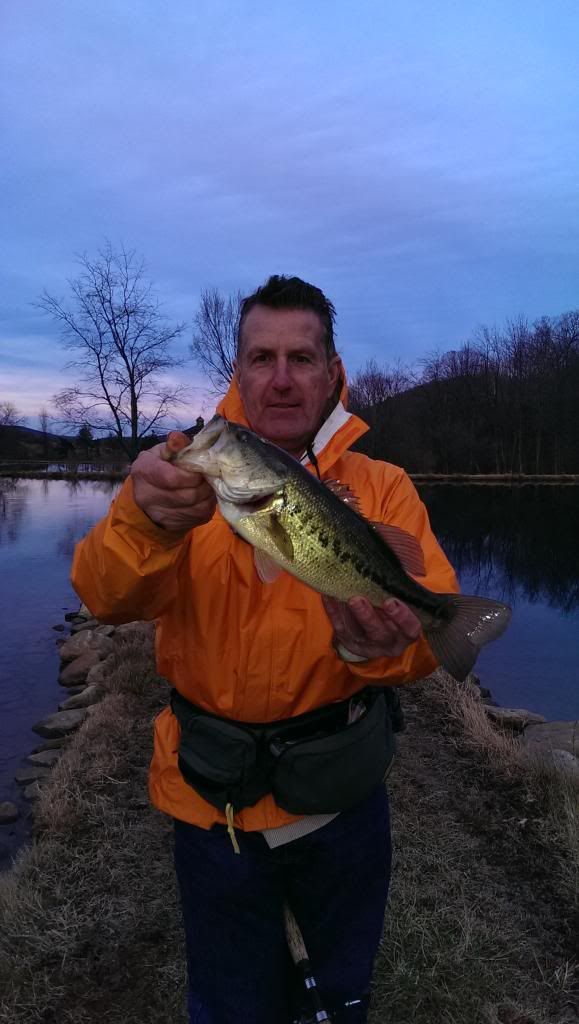 Last edited by John F (Jan-03-14 12:07PM)