Thursday 10/31

Got down to VB around 11PM on Thursday, but the wind was blowing like crazy so I scratched my plans for kayak fishing in Rudee inlet and went right to bed.

My GF's aunt just bought a place in Norfolk, so that worked out nicely as far as accommodations. It was right on the water!

Friday 11/1

Woke up Friday morning to find that nothing had changed. Wind was still howling, and it was raining too. So rather than attempt a kayak launch, I put on my waders, grabbed a handful of lures, and jumped in the water right behind the house. It was fairly sheltered from the South wind back there so wading was easy. There was a nice mud/sand flat with marsh grass and oysters all over the place. Perfect redfish habitat!




After about 10 minutes of casting I hooked up with a 20" puppy drum on a Bass Assassin paddle tail. I continued fishing for another 90 minutes or so but only caught one more little drum. I also had another slot-size red follow the lure right up to the rod tip and not take it.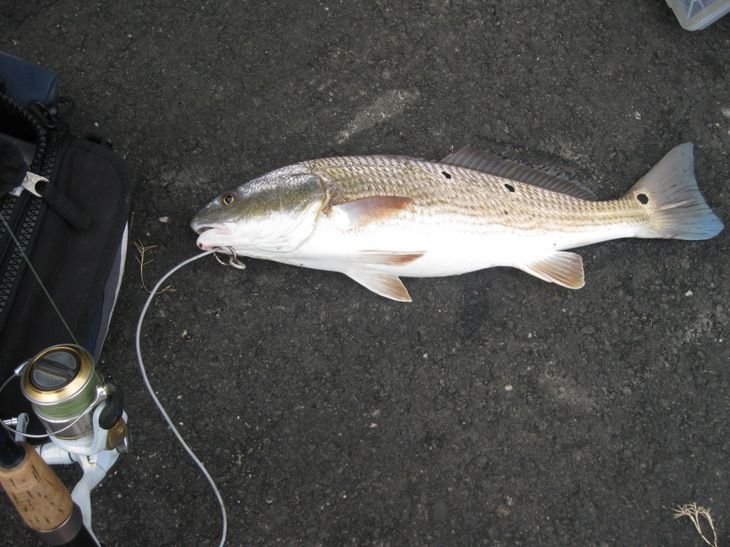 That afternoon I went over to Lynnhaven inlet to fish from the beach, only to find out that it was closed due to a dredging operation. With that plan scratched, I went back to my wading spot behind the house and gave it another go. Unfortunately the tide was way out and I got the skunk this time. The wind never let up on Friday so I wasn't able to get the kayak out that night either.

Saturday 11/2

Finally the weather was looking good! The wind had died down and temps were in the 70s! I took this opportunity to launch my kayak in Lynnhaven inlet.

This was a day of small fish. I don't know how many little trout I caught, but it was a lot. I also caught 3 small flounder and lost a couple more. I don't think I hooked anything keeper size all day, but it was still fun, and the weather was as nice as could be. No complaints!




I caught most of the fish by wading on a sand bar and casting grubs and paddle tails into the channel.




Saturday afternoon I waded behind the house for an hour or so and caught one little speck. There were some guys fishing from shore by the bridge and I saw them catch one small flounder.

After a dinner of redfish sandwiches, I took the yak over to Rudee. Wouldn't you know it, as soon as I had all my gear loaded up in the yak, the wind came back. It was every bit as bad as the last two nights, but this was my last shot at night fishing, so I launched anyway.

It was ridiculous out there. I paddled and paddled and paddled, and once in a while made a cast. I hit my favorite spots in the back of the inlet and came up empty, so I headed out front into the cove. I fished all along the western shore, which was slightly protected from the wind, but I found nothing there.

As I was heading out, I passed a dock with a bright light on it. There were fish (I assumed stripers) busting underneath it, so I spent about 10 minutes casting all around it but couldn't buy a bite. It wasn't until I paddled right up to the dock and flipped a bass assassin up underneath that I finally got a bite. That was a 19.5" puppy drum and I was relieved to get the skunk off my back.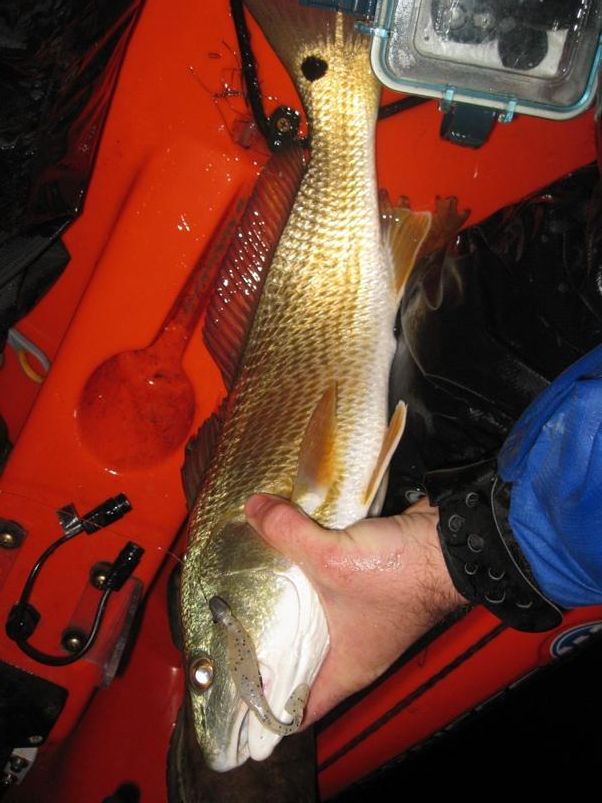 Of course by the time I got the fish unhooked the wind had blown me 30 yards away. So I paddled back and made another flip under the dock, and put a 20" red in the yak. I put on a grub and did it one more time, this time hooking up with a 23" red that gave me a great fight.




By this time I was tired of getting beat up by the wind and waves, so I started heading back to the ramp. I fished my way back and caught one little speck by the bridge, and that was my last bite. I pulled out at 2am.

Sunday 11/3


Sunday I went to a small pier on Little Creek and fished for about 30 minutes. I didn't catch anything but I bet if I had more time I would have. The water was clear and there were were schools of mullet swimming all over the place.

So that was it! Went to the VB Aquarium (really cool BTW) and then headed home from there.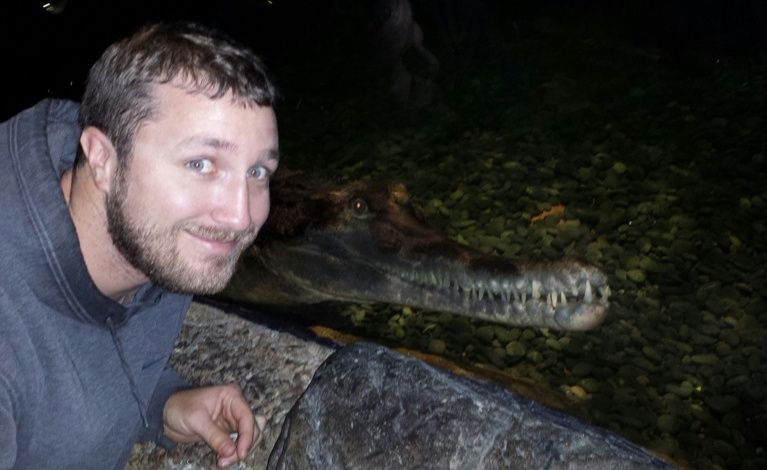 Last edited by Bryan (Nov-04-13 7:20AM)