This Saturday I had the opportunity to volunteer at the 3rd Annual RAHF (Reel American Heroes Foundation) fishing tournament. The event has held at Hope Springs Marina in Stafford,VA. Over 65 volunteer boaters were paired with disable veterans or retired veterans.

Each service member was provided with an event t-shirt, free fishing equipment and tackle. Food, drinks and entertainment were all provided free of charge from launch to weigh-in. After the weigh-in trophies and prizes are awarded to the top ten teams.

I meet a lot of wonderful people and made some new friends. Ron DeFreitas and crew did a phenomenal job once again.

Below are some pics

The Reel American Heroes Foundation is a 501(c)(3) Nonprofit Organization that provides recreational therapy for Wounded Soldiers, Sailors, Airmen, Marines and Disabled Veterans as well as Active Duty servicemen and servicewomen.
http://www.reelamericanheroes.org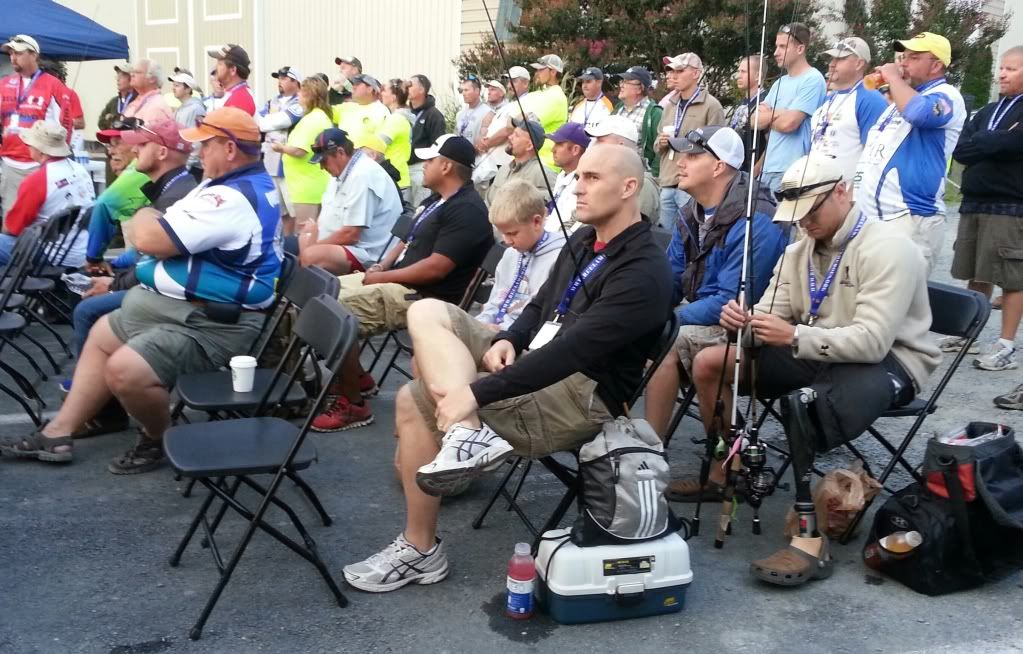 That's me handing reels/rods and tackle boxes to our warriors..