I use a wet well method to mount the transducer. I've been researching different ways to mount it in a sealed wet well so I don't always have water in my hull from every trip (since I car top mine upside down, the water in my wet well always comes out)…. Maybe it's just me but it always bugged me.

I came across a few setups from the west coast that used PVC pipes and tupperware containers. The only draw back for me was they were more "permanent" using goop to install the enclosure. I like the flexibility of the duct seal, so I came up with an enclosure that still allows me to use the duct seal but seals fully so water doesn't leak. So I wanted to share it…


Note: The final picture is from my kayak where I use a down imaging transducer. The "in between" pictures are of another transducer the uses sonar only. I didn't take pictures in between when I did mine, but took some when I did another for my brother in-law.

I used a plastic bottle and cut the back end to fit the top of the transducer.




I cut the top of the bottle and angled it in a way that I can easily open the cap and fill in water.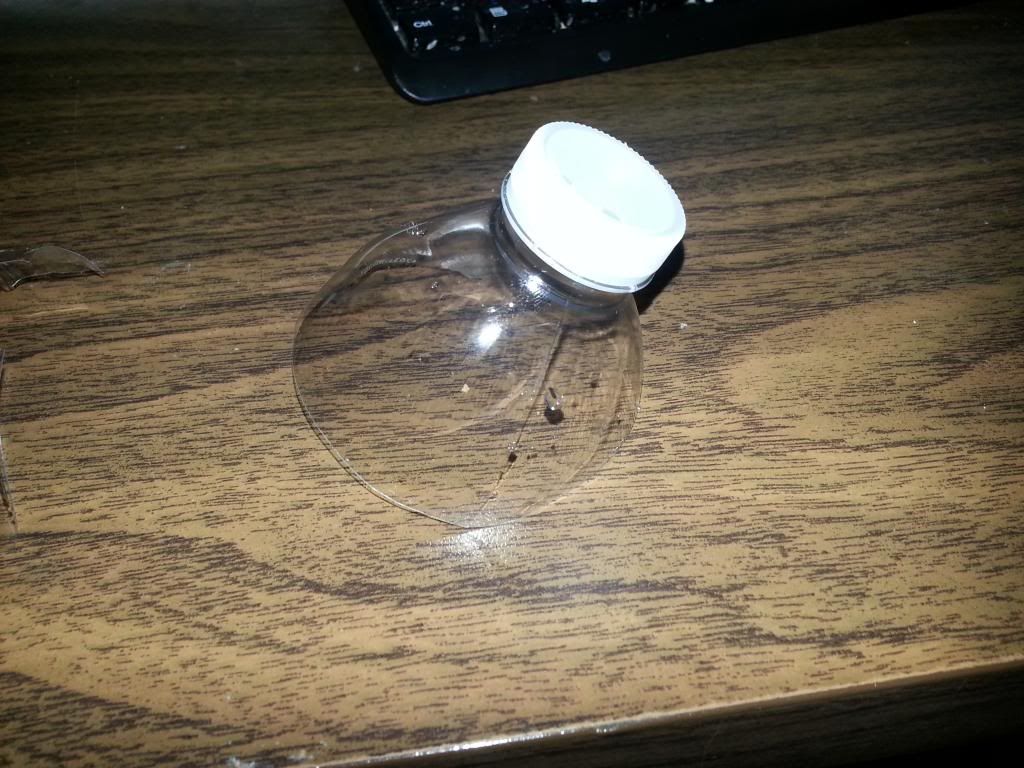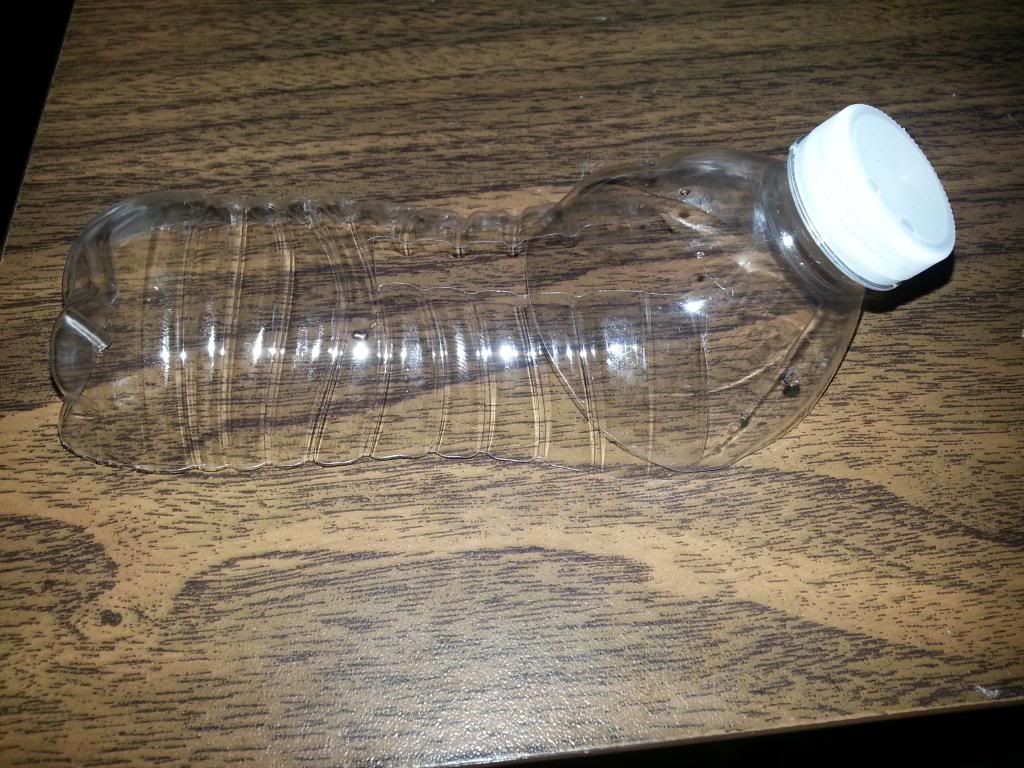 I taped the pieces to the transducer to make a shell.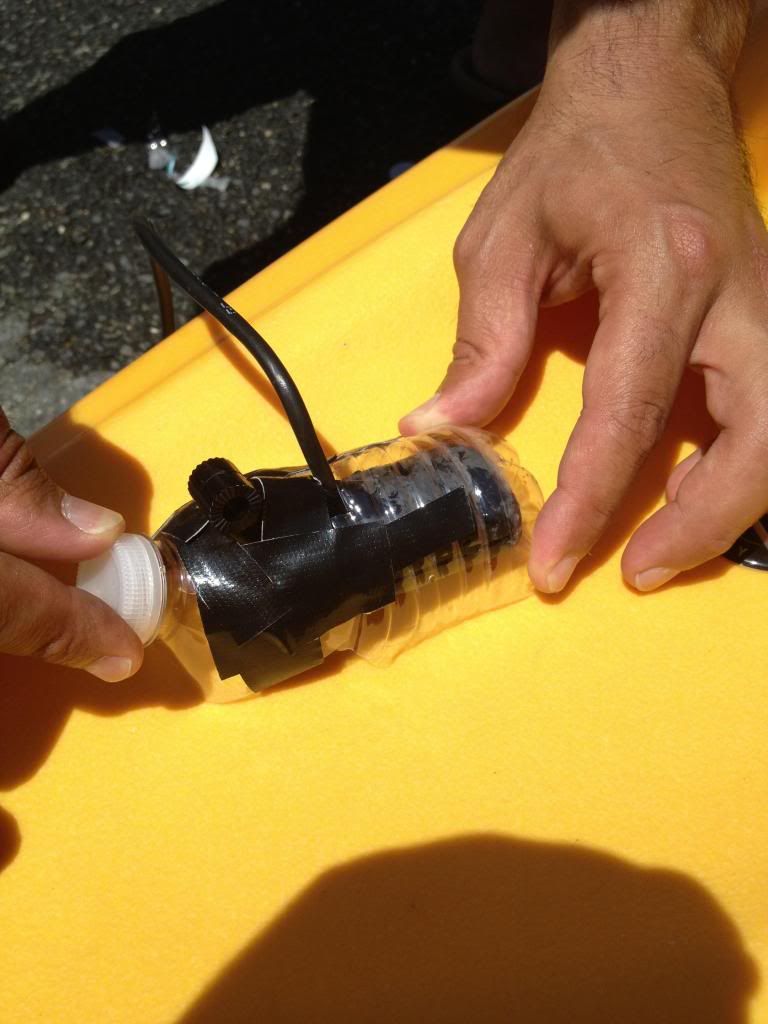 I positioned the transducer in the hull, lined the duct seal around and pressed it down and around the plastic shell firmly. Then I covered the whole thing with the duct seal to make a complete seal.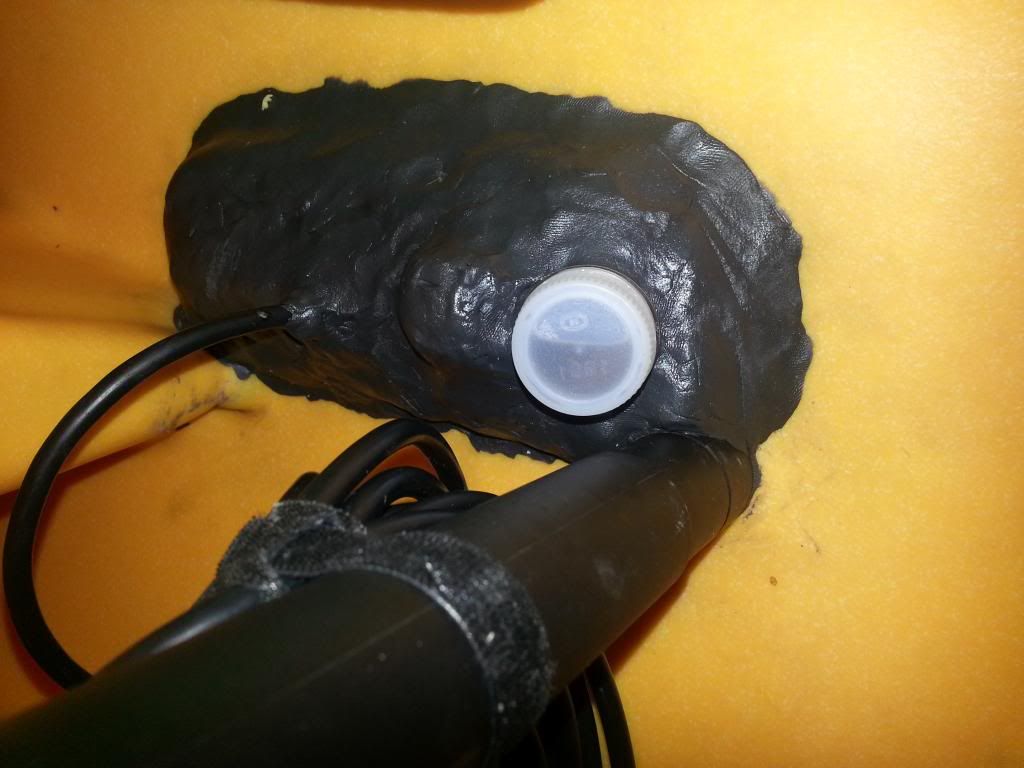 I've used this now for about two weeks on three outings and car topping for transportation. No water has leaked. I also store my kayak on its side and again no water has leaked.

With the hot weather I thought about the pressure build up with the water evaporating inside the seal and possibly weakening the seal. In theory the seal should resist the pressure from the water inside, so it could technically be sealed and forgotten for the most part. But as a precaution, when I know it's going to be crazy hot, I drain the water by putting a cup underneath to catch the water. It doesn't bother me to pour water in… I would just hate to have to redo the seal.
Last edited by AbuMasgouf (Jun-27-13 4:39AM)