I went out with Sun on Wednesday for some tidal Crappie and had an awesome time. It was was my first time to Occoquan and my first time fishing for Crappie. We fished the marinas and a bit around the pillings.

Sun started off the day hooking up with a crappie after the first couple of minutes. I was coming up empty jigging at first except for a couple of tiny bluegills... Sun gave me one of his lures that was working for him, white-chartreuse squirmin' squirt from BPS, then I cast and retrieved and landed my first crappie!




The bite was slow for me. Realizing this would happen I brought some night crawlers with me to put on a crappie rig.... Hopping to increase my chances I dropped it next to my yak and continued with the other lure thinking that the motion of the yak would jig it up an down... after a couple of casts my crappie rigged rod started to bend uncontrollably and my drag was going nuts... To my surprise I pull up the biggest sun fish I've ever seen or caught!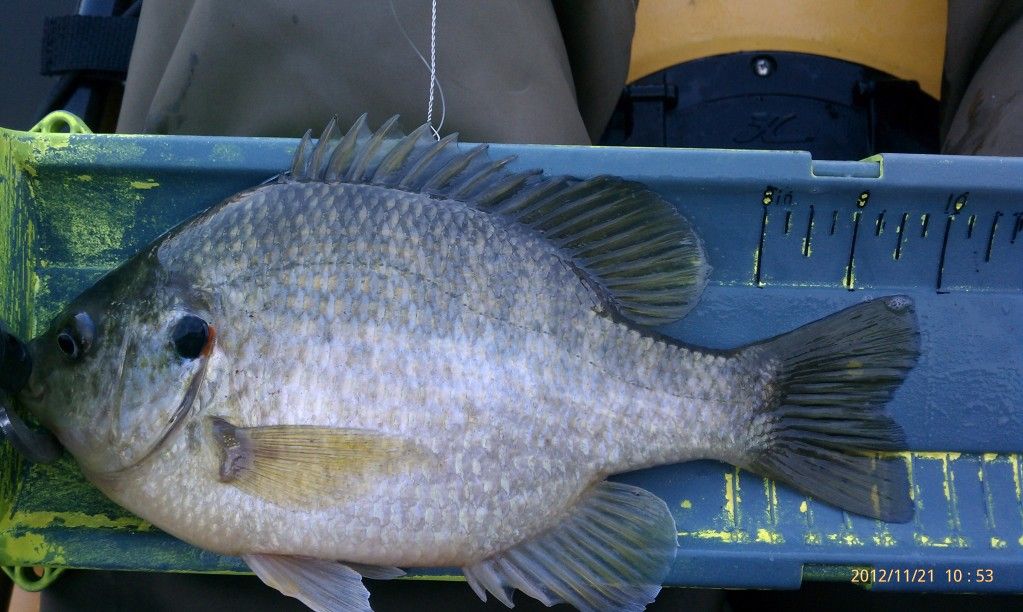 Unfortunately I only hooked up with one crappie for the day and kept getting large sunfish... its a good thing they are tasty! I went home with three fish, two sunfish and one crappie. It was a an awesome day of firsts and a good friend to share them with!

Read the whole story on Sun's Blog. He did a much better job of writing up the day than I did!
Last edited by AbuMasgouf (Nov-22-12 12:15PM)