Managed to pick off this healthy 3 lb 6 oz LMB Saturday morning on a swim jig.




Heres a pic without the scale.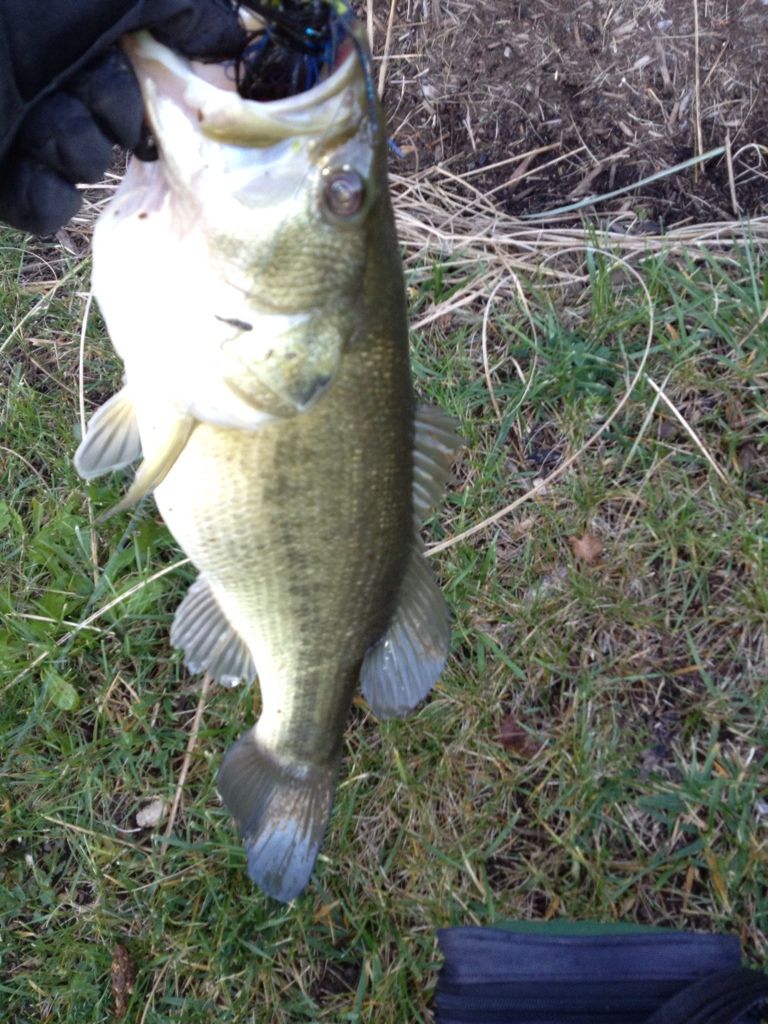 Hit the same pond this afternoon and caught another 3.6 about 100 feet down the shorline...not the same fish though! Swim jig was the ticket again. Both fish were only about 10-15 feet from the shore and I was suprised to find them in shallow water. Only two bites I had but at least I wasn't skunked.