John Nguyen and I met up with Capt. Dennis Fleming of Fishamajig Charters at 0630 at the Solomons ramp. Originally, we were going to fish out of Piney Point but the weather forecast chased us away.

Our 1st stop got things started....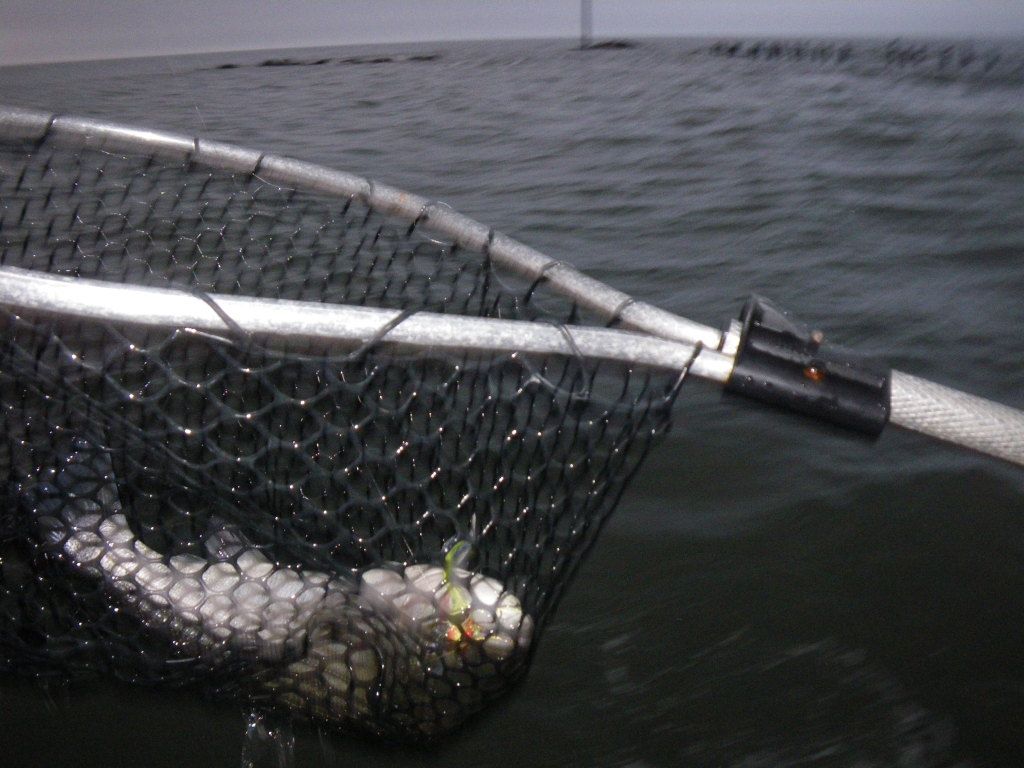 ...with John getting his biggest striper ever (at the time) on a fly rod!

The forecast called for some rain in the AM (you will see that later) and for some SSE winds. It certainly was ominous on the way across the bay to the Honga River area...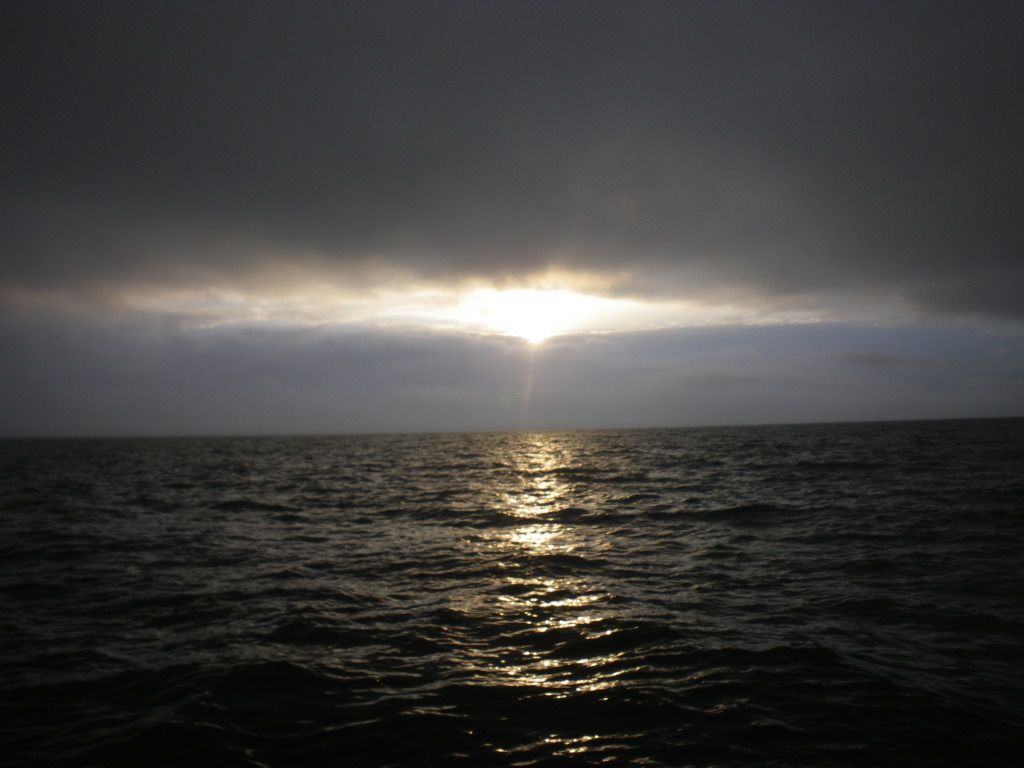 While there, we caught many little stripers but the tide was at a standstill.

Dennis did manage to catch this pup!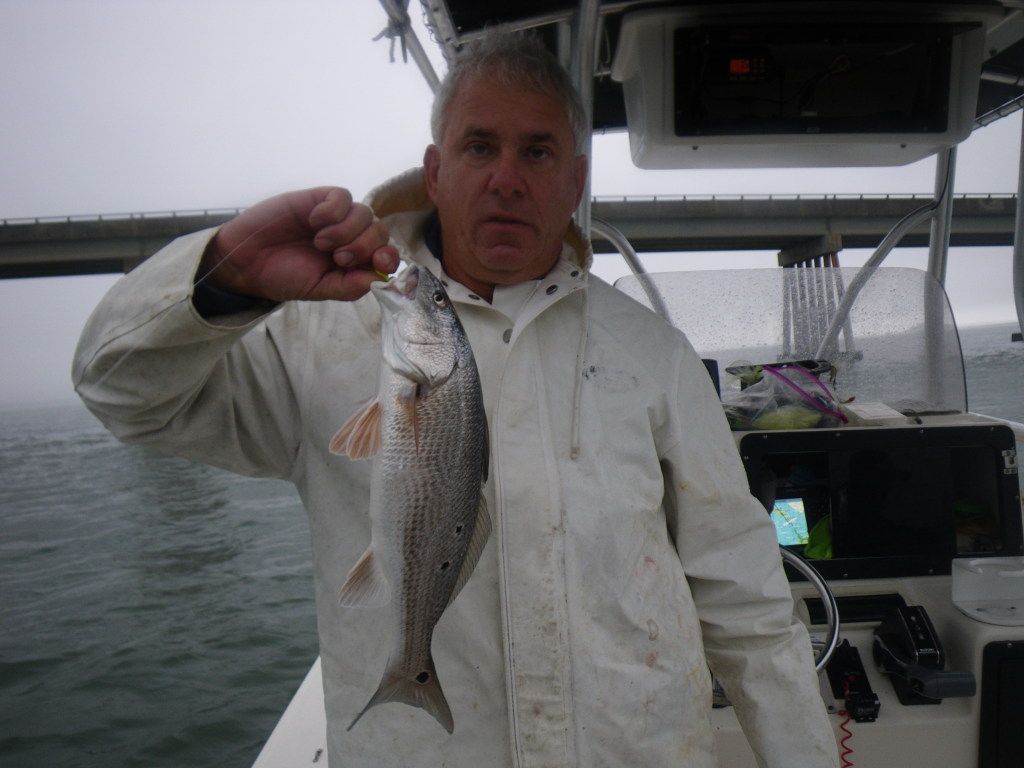 And then the rains came....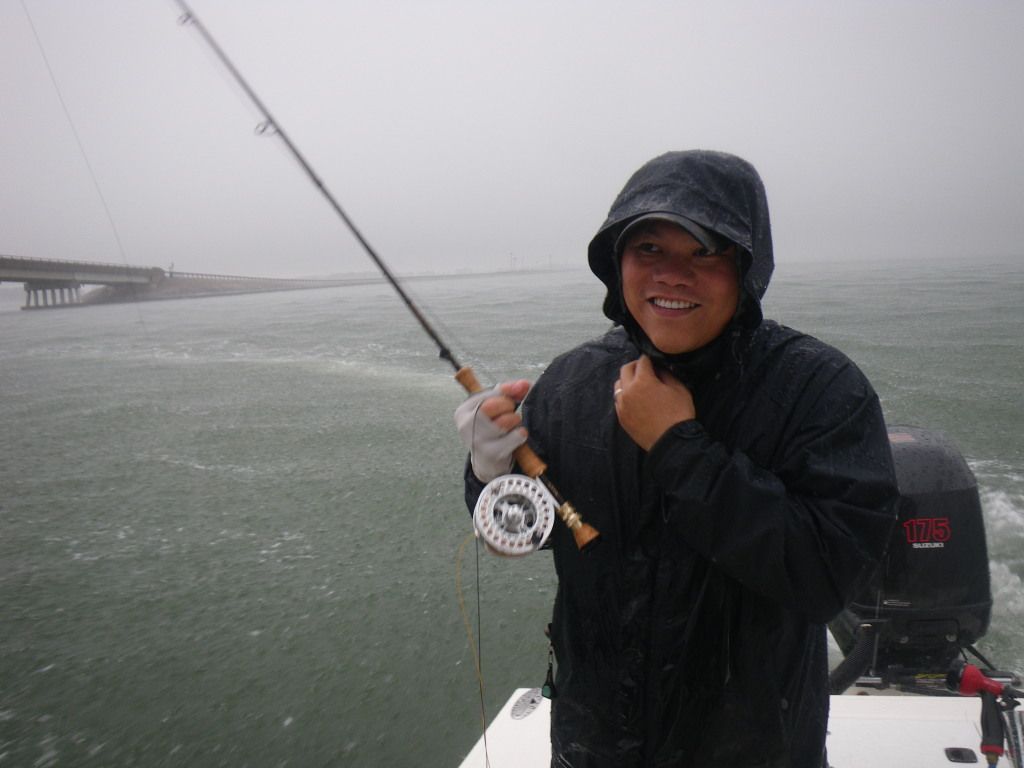 ...but we were not deterred!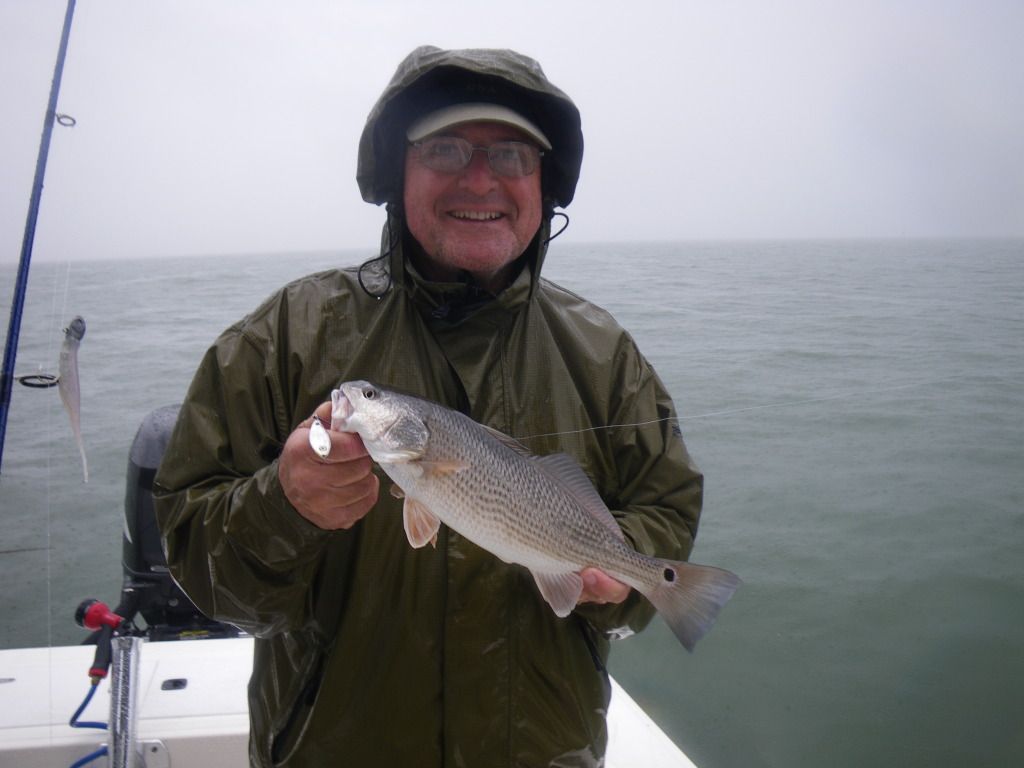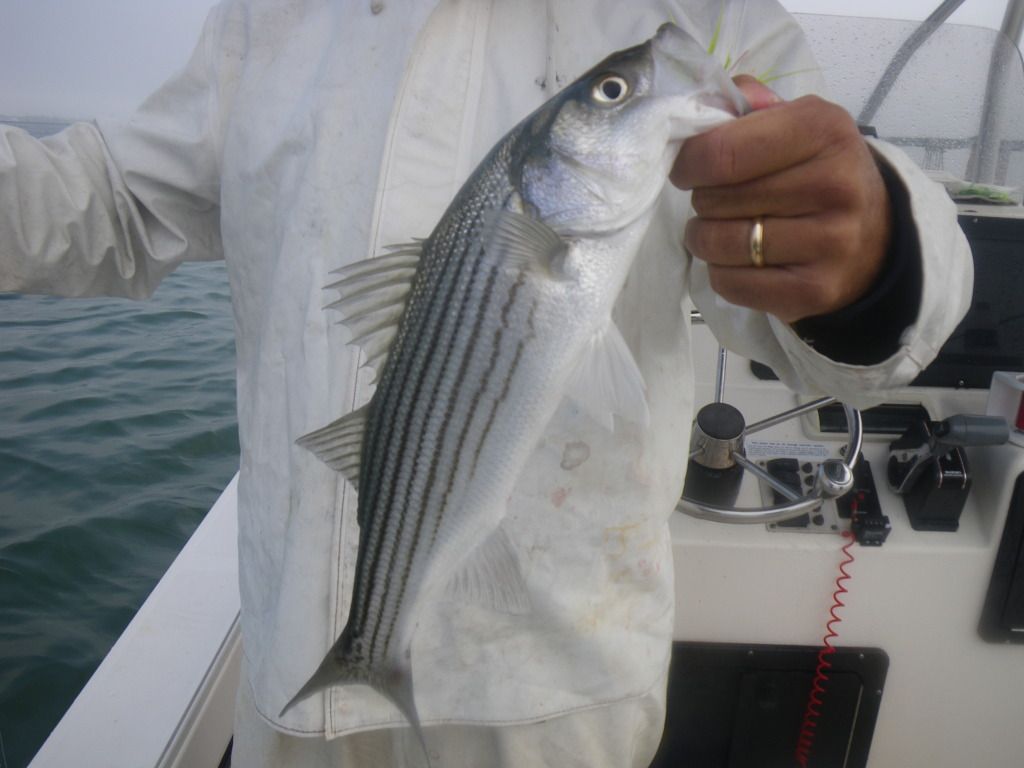 After the tide started to move, we went inside the Honga which is a spectacular place to fish. Unfortunately, heavy fog prevented us from seeing much but it did not affect us too much.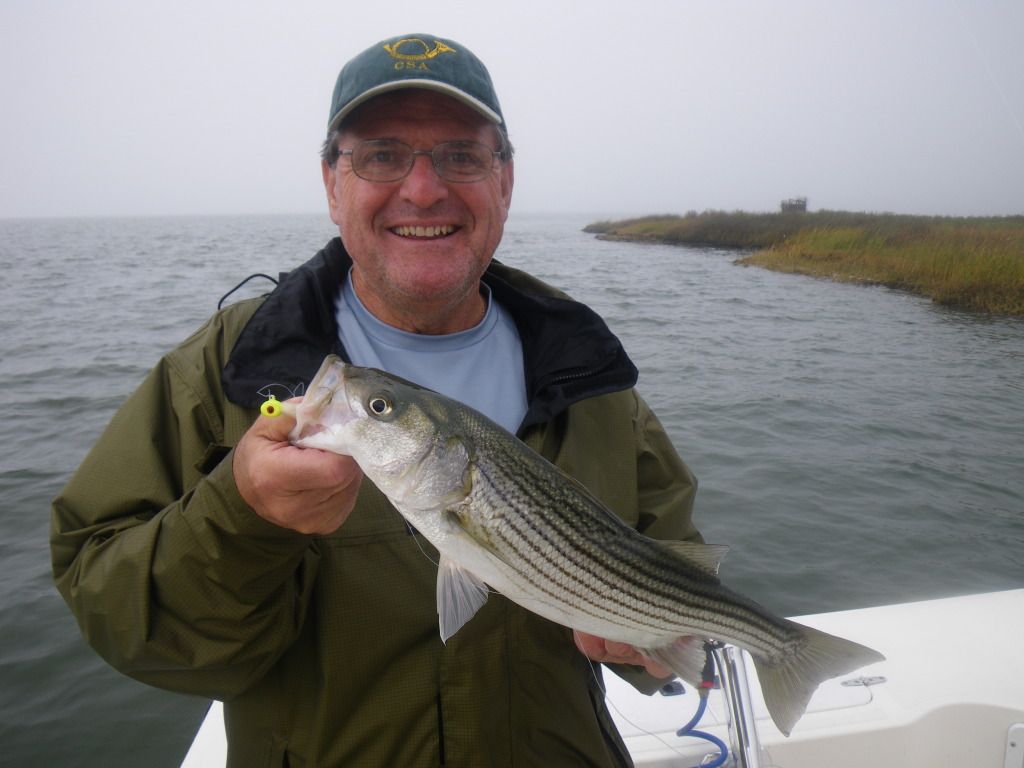 Fishy place!




I caught a nice blue on one of the drifts but we did not get a pic....then, John declares he has a fish on but that it is not a striper.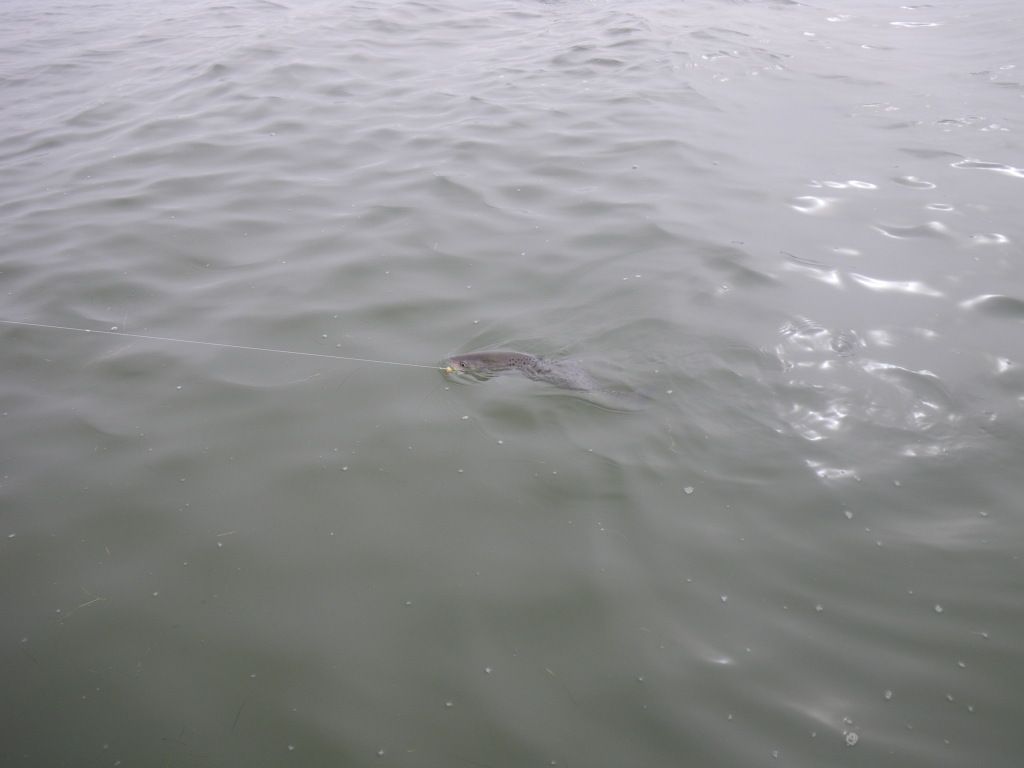 It was a beautiful 20+" speckled trout....




....caught on a fly!




As the fog got thicker....




....we could not see 200 yards in front of us but we kept at it catching a few here and there including 1 little guy on top-water.

Wisely, the good Captain decided to head back to the bridge.....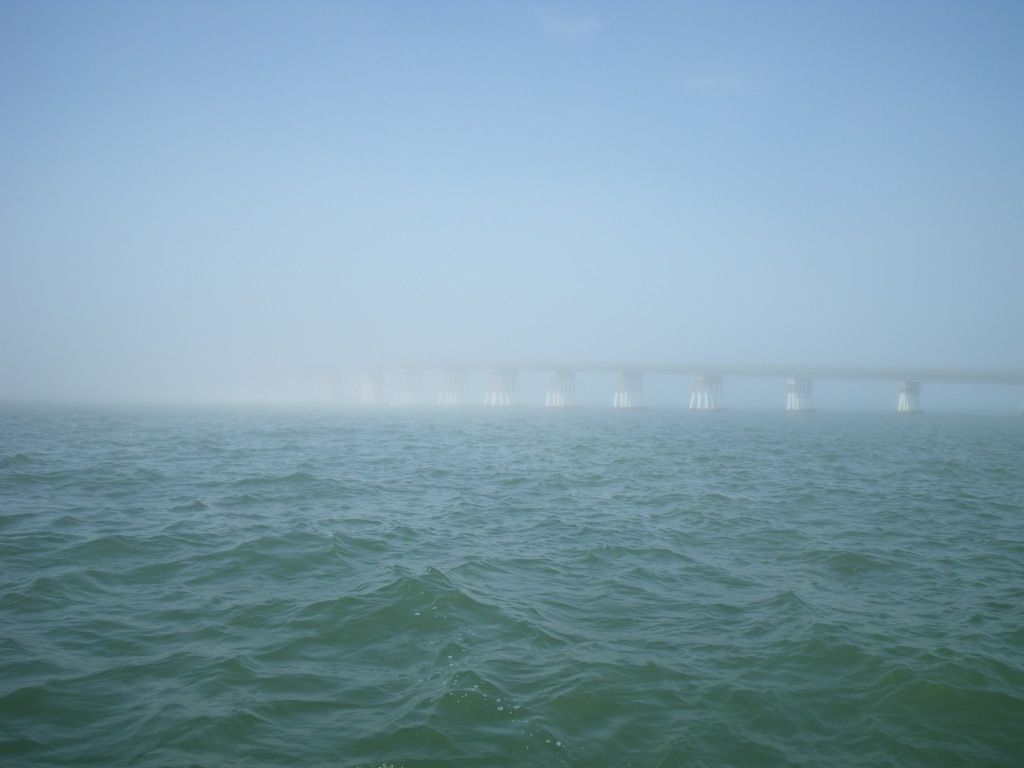 ....which we could barely see until right on top of it!

John continued to catch his biggest striper ever...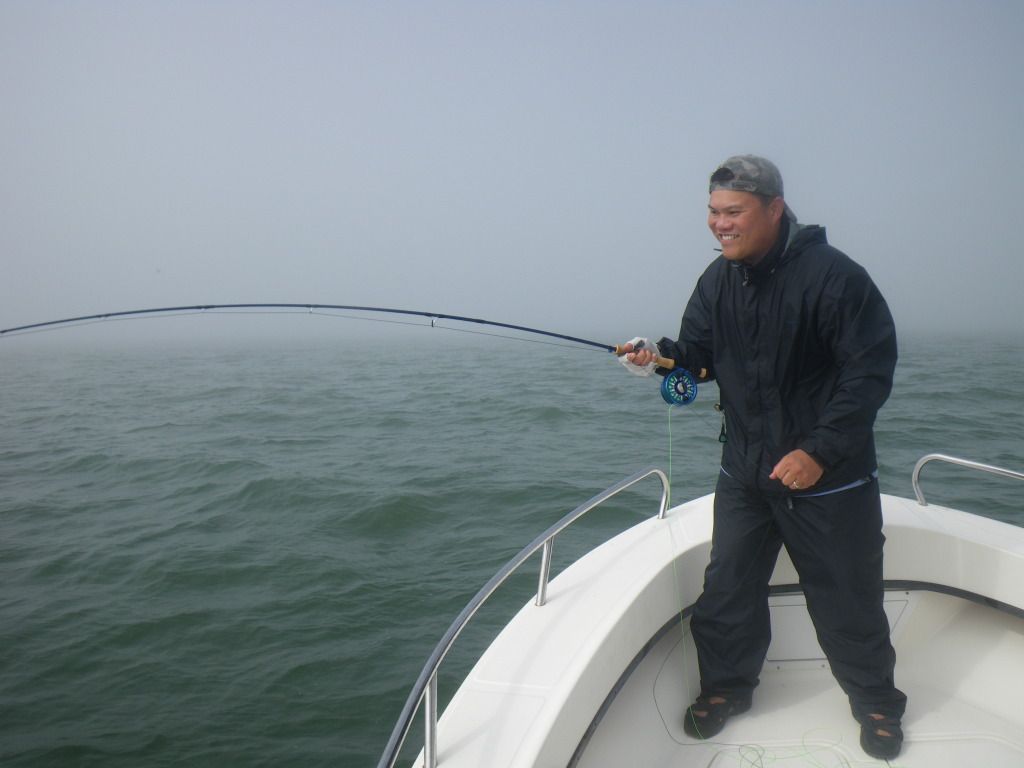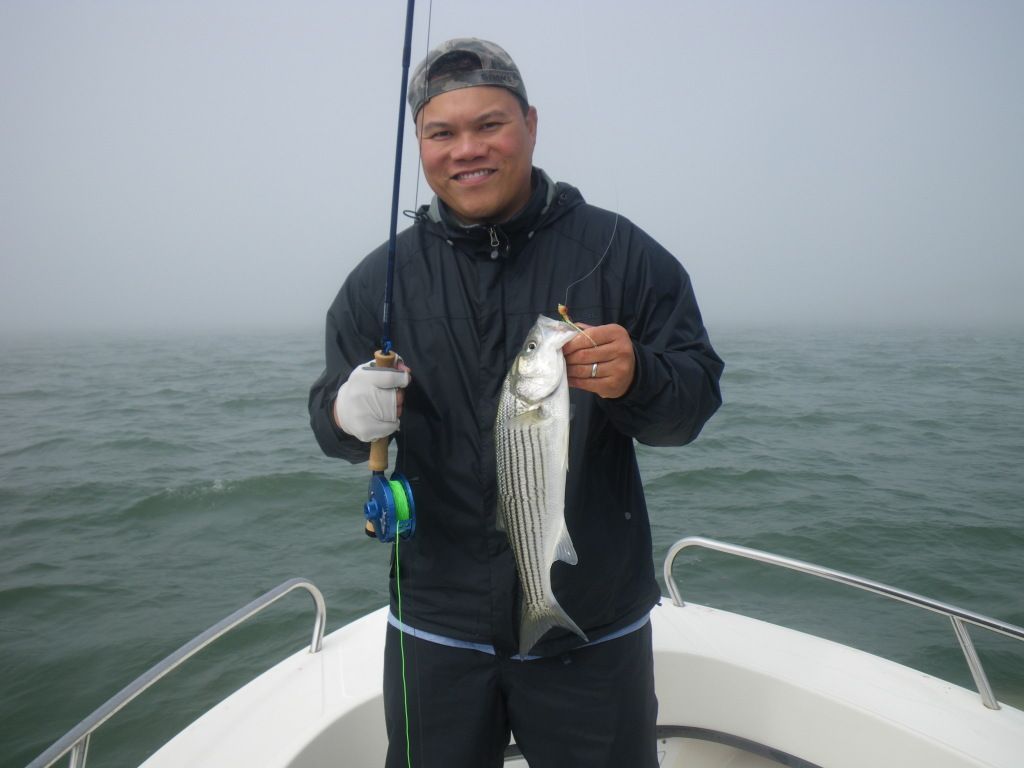 Dennis and I kept bantering back and forth as to which lure was better but we both caught nice keepers!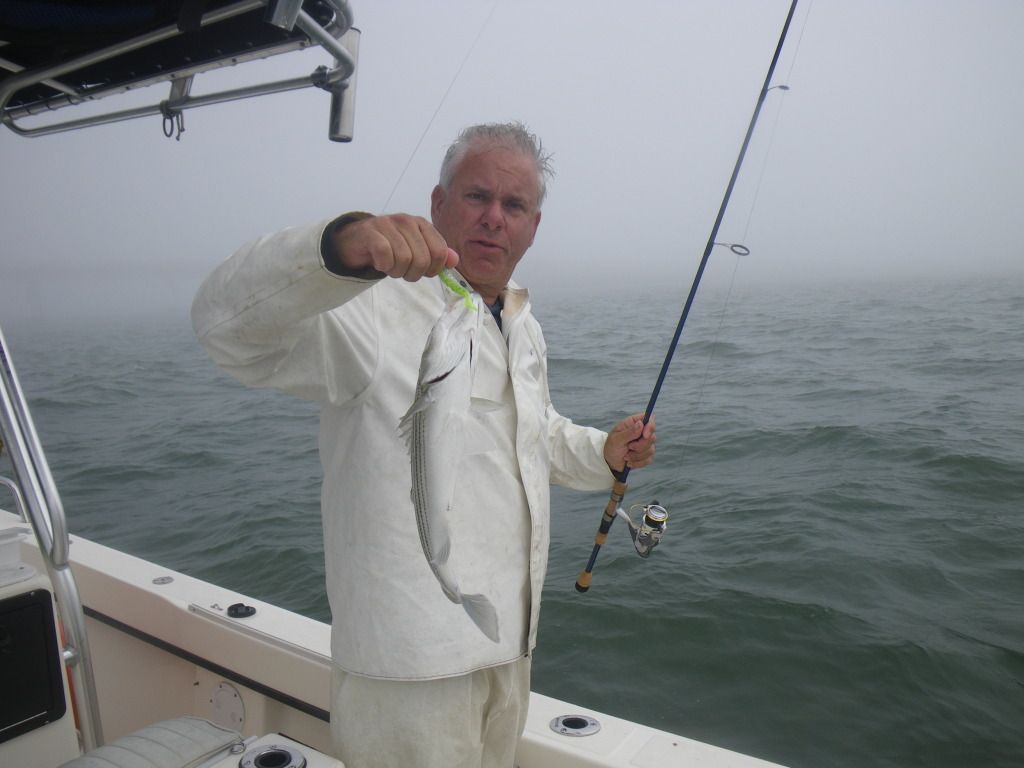 Ken Hastings was aboard Ralph's cat and they were having a good ole wet time!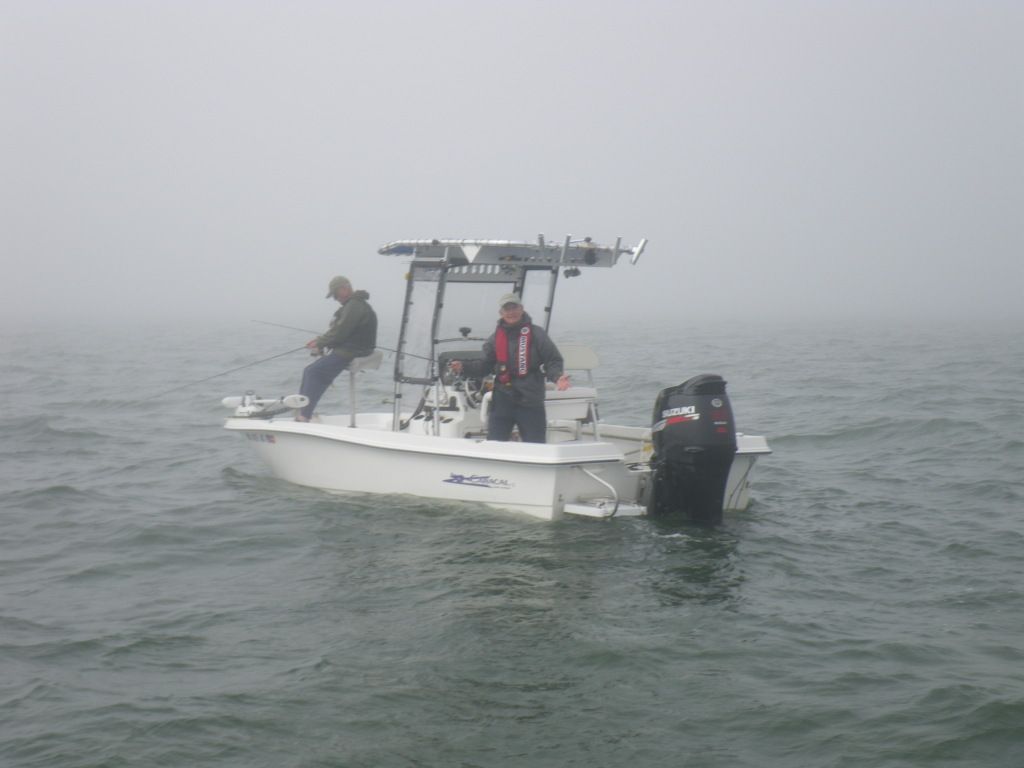 At this point, it was way past our allotted fishing time and we were totally sopped in so we asked the "Reel Time".....




....if he could lead us back since he had a radar so all 3 boats headed back across. About 1/3 of the way across, there was no more fog and safely home we went.

We had a really time and a good day with 6 keeper stripers, a nice blue, 3 nice pups and the speck!

As we drove home, I was able to take a couple of weather pictures....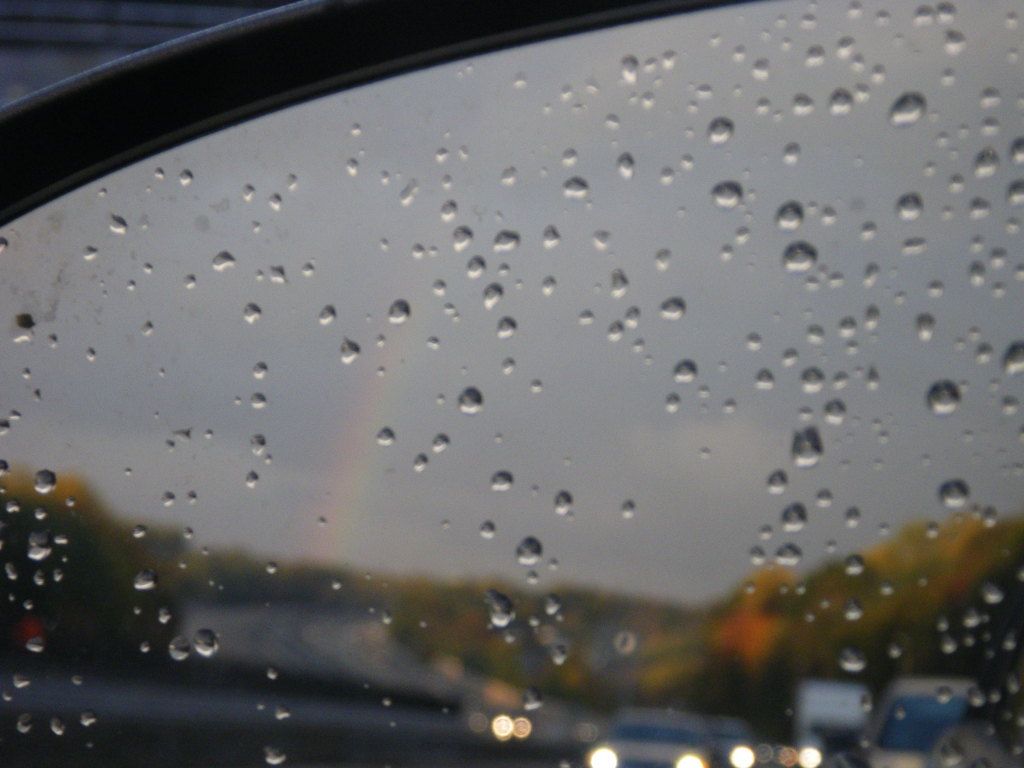 ---
Time to go fishin' again!