There is a annual tournament on the Pax that Matt, Allen and I entered it as a team. 7am shot gun start 2pm weigh in. Rules are that each team can weigh up to three 3 rays per boat wins. Price money was $1,500. There were at least 30 teams

We found them early and had 3 in the boat before 8am. The rest of the day was spent trying to shoot bigger ones. We probably shot 15 or so, our three biggest wieghed 115lbs. Winning team was 127lbs. We finished near the top but out of the money.

We miss a couple of big ones and Matt shot one that tore the line right from his reel in a matter of seconds and took the line and the arrow with him, that one might have got us closer to the money.

Exhasting day but a ton of fun.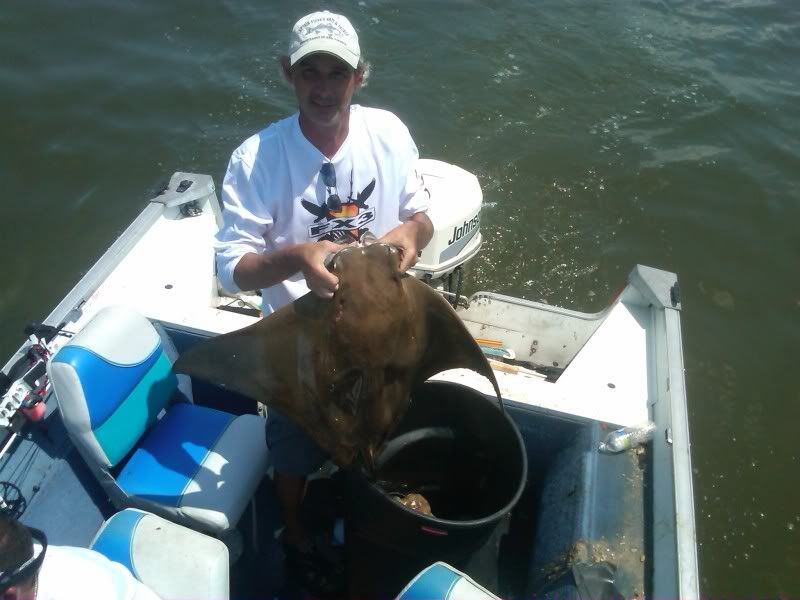 Picture is taken from the shooting platform lookin down.