Mo, Bob and I had high hopes and great anticipation as we were going to fish some warm water with Capt. Dennis Fleming. We were going to use two boats (Dennis' and Carl's) so we could do some "boxing out" since the area we were fishing is not all that big.

It was cold when we put in at 7 AM but we didn't care (even though some gloves were missing). Past reports had fish in the area but the last couple of days had been slow. Well....today was even slower!

Bob managed to hook one but it came unbuttoned and Dennis did hook one using one of the most explosive hook sets I have ever witnessed! He went flying backwards but he landed a nice 6-7 pounder! Mo will have some great New Years Day striper!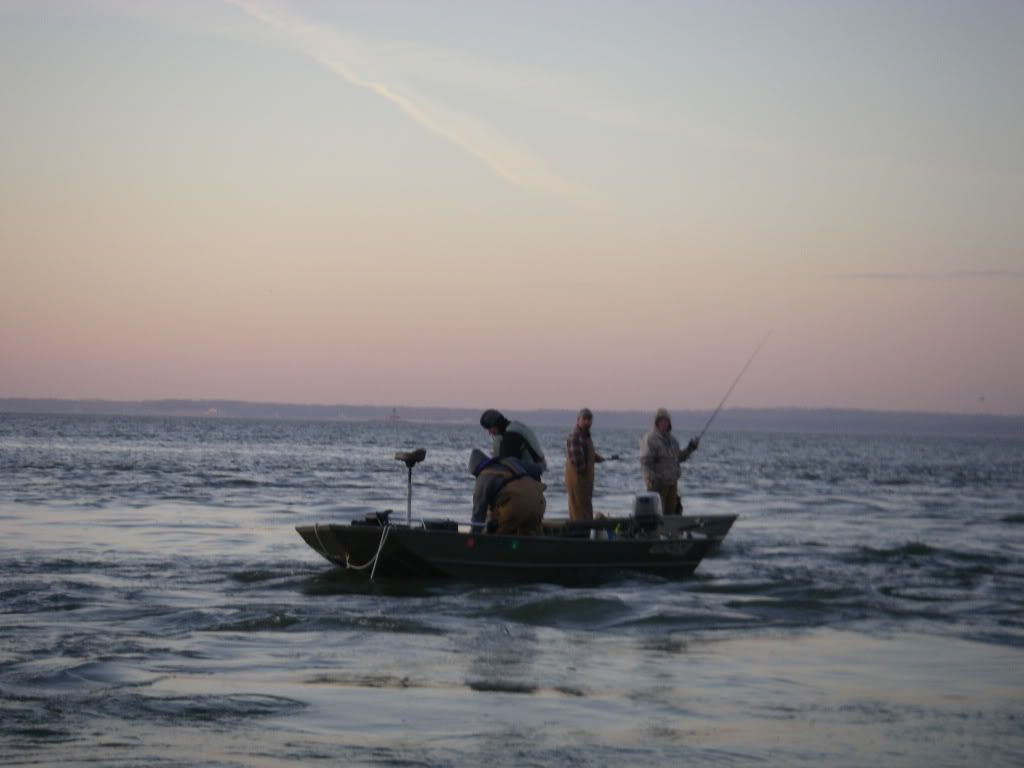 Mo and I, after struggling to get the boat anchored properly, threw lots of offerings but had no bites.

While 2010 went out as a skunk, all of us were extremely thankful that we were able to fish today. You see, there is always anticipation when we go. Sometimes we catch them, sometimes we don't. For me, I was on the water with some good friends and there was no better place to be on the eve of 2011!

Happy New Year to all!
---
Time to go fishin' again!