I knew Jon would be fishing Burke today since we talked on Friday, I didn't think I would be fishing Burke two times in one week esp after Mike and my not so fruitful outing on Friday but when I woke up to a picture text from Jon of a fish he had caught on my secret rig I immediately asked who he was fishing with and he replied no one....


Thus an uneasy alliance was formed between two powerhouses in the Nova fishing scene...

I got there shortly after 8:30 and met Jon at the main pier where he told me he had already stuck some smaller fish. We mozy on along to some brushpiles near the fishing pier where Jon picks off two smaller fishon a dropshot. Then we continue to move towards the dam fishing piles and points alone the way, Jon continues to put fish in the boat but nothing substantial..At this point I'm beginning to think It might not be my day. I start chucking a spinnerbait as we approach some grass behind a nice point and I stick a nice 4+ fish, I thought it was a small musky at first because all I saw was this massive head..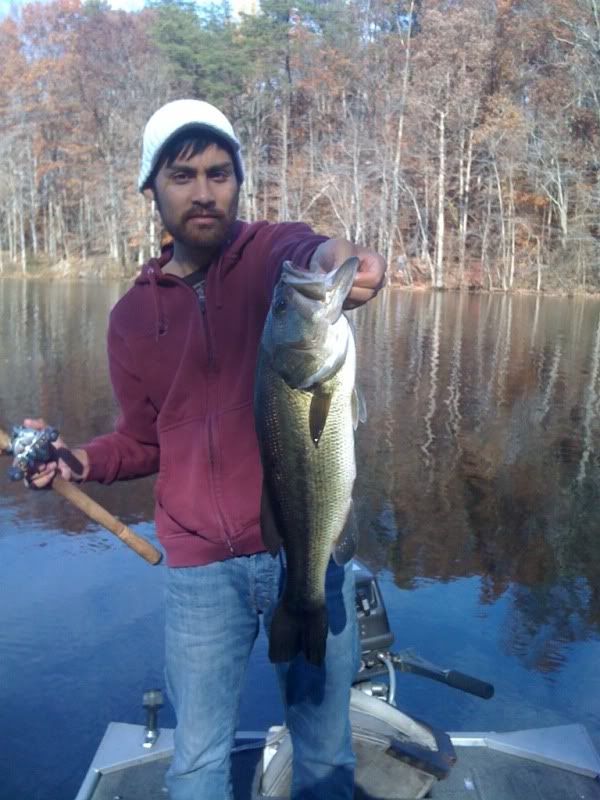 Nothing really happens for awhile until we get to a nice brush pile where we mark a lot of fish, we throw some markers out and Jon sticks a nice 5lber the pic doesn't do it justice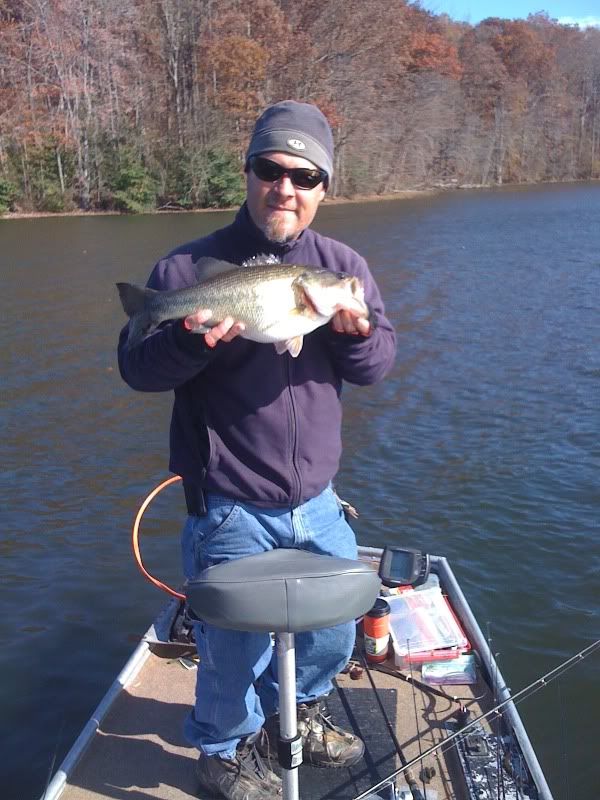 Then I proceed to stick a nice 5+ of my own along with a 4+ on pretty much consecutive cast , both on jigs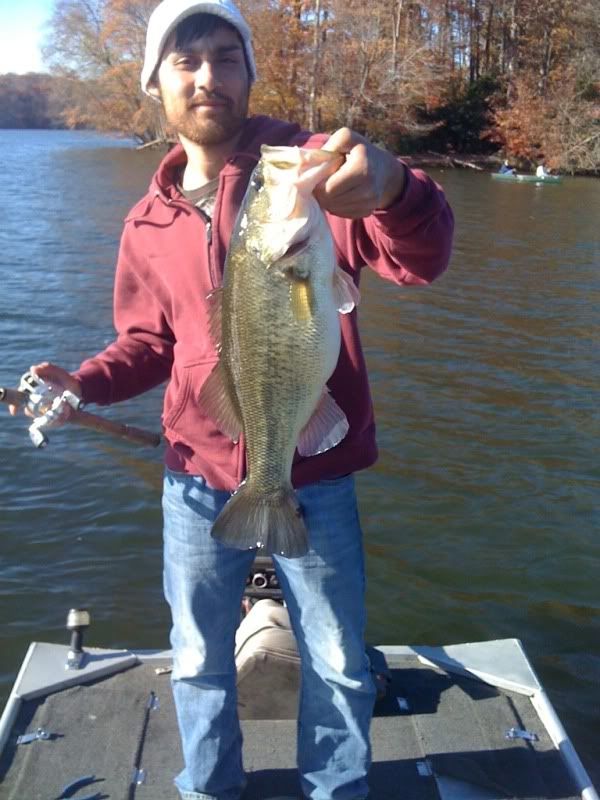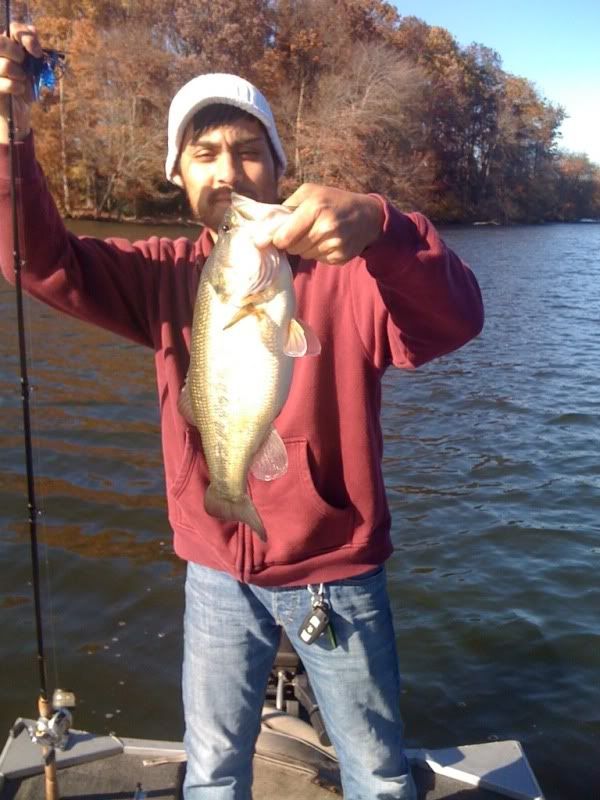 Then Jon sticks a good one


The bite dies down so we decide to let the spot cool down while we fish elsewhere, nothing really happened but when we came back our marker was gone and the jackass in a kayak who was fishing our marker hightailed it outta there we when came along and before we could finish asking if he took our marker he said "NO!" We know that jackass took the marker but what can you do....

So screwed outta the marker and our magic spot we didn't catch anything else so we move over to a pile we fished earlier and Jon sticks two fish on the dropshot and I get one also, with time running out we went back to the magic area for a few last cast and Jon sticks another fatty, these pictures really don't do Jon's fish justice since he holds them up against his body..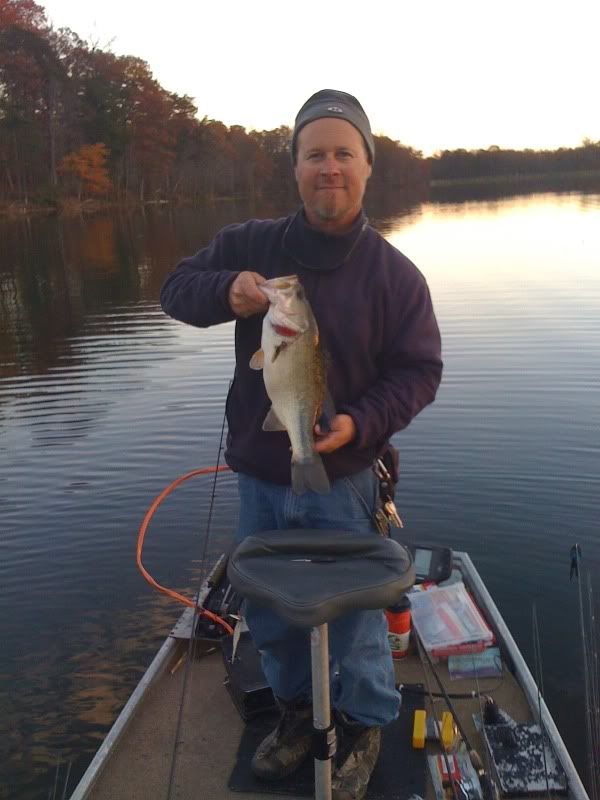 All and all we had a very good day
Last edited by Thai (Nov-15-10 7:18AM)