The wind finally let up and I could get the boat on the river today. Started out in skinny water as the sun came up with a top water plug, but no takers.
After 20 minutes of nothing "on top", put out the trolling spread. Put 2 keepers in the box before 8 am (21" & 22").
I was without a fishing buddy today, so here is the "after fishing" photo of the two I kept.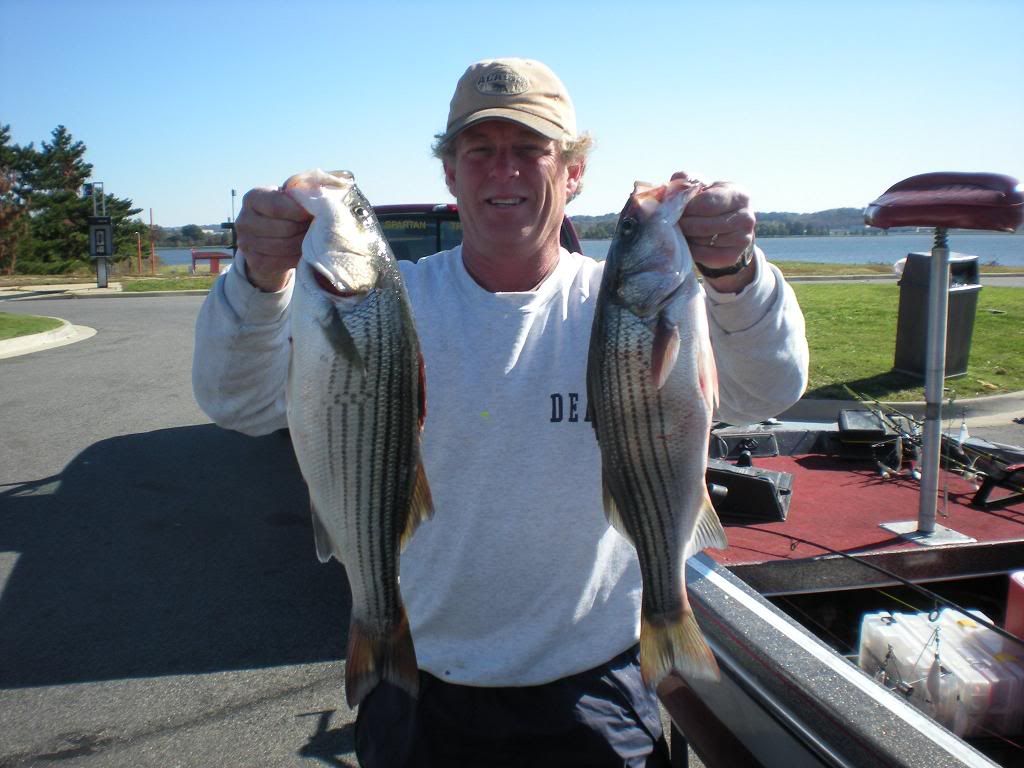 Fish hit until 11:15 am. Ended up with a total of 10 stripers, and only one was under 18". Some pics of some very fat fishes: 22"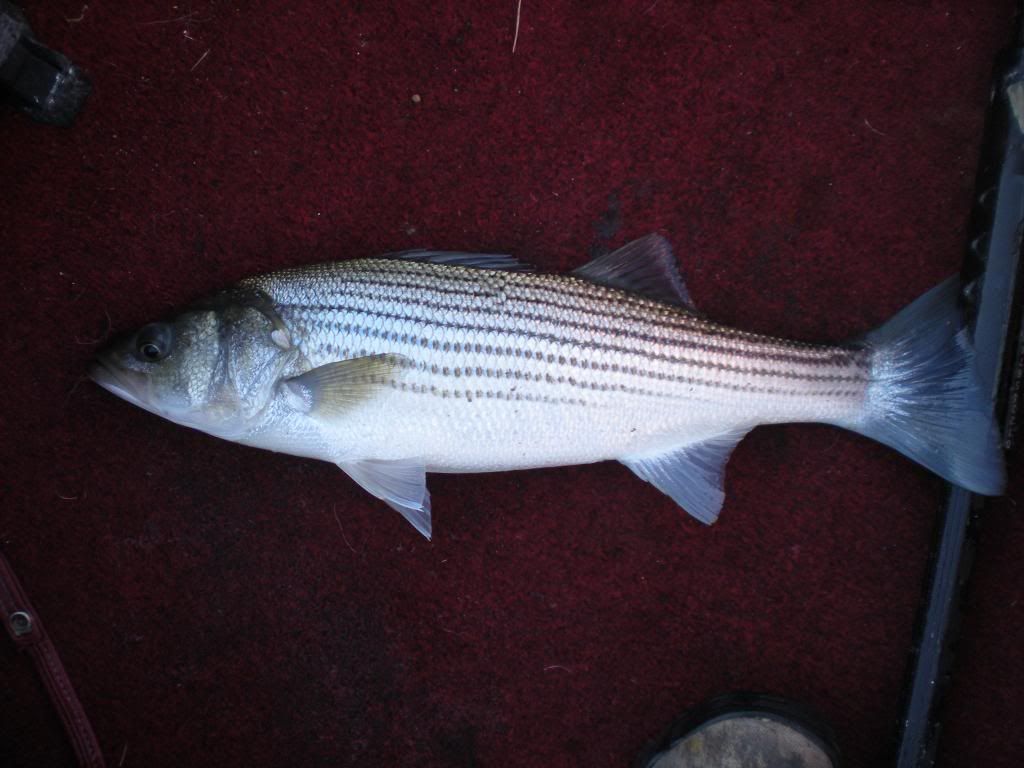 23"


21"


19"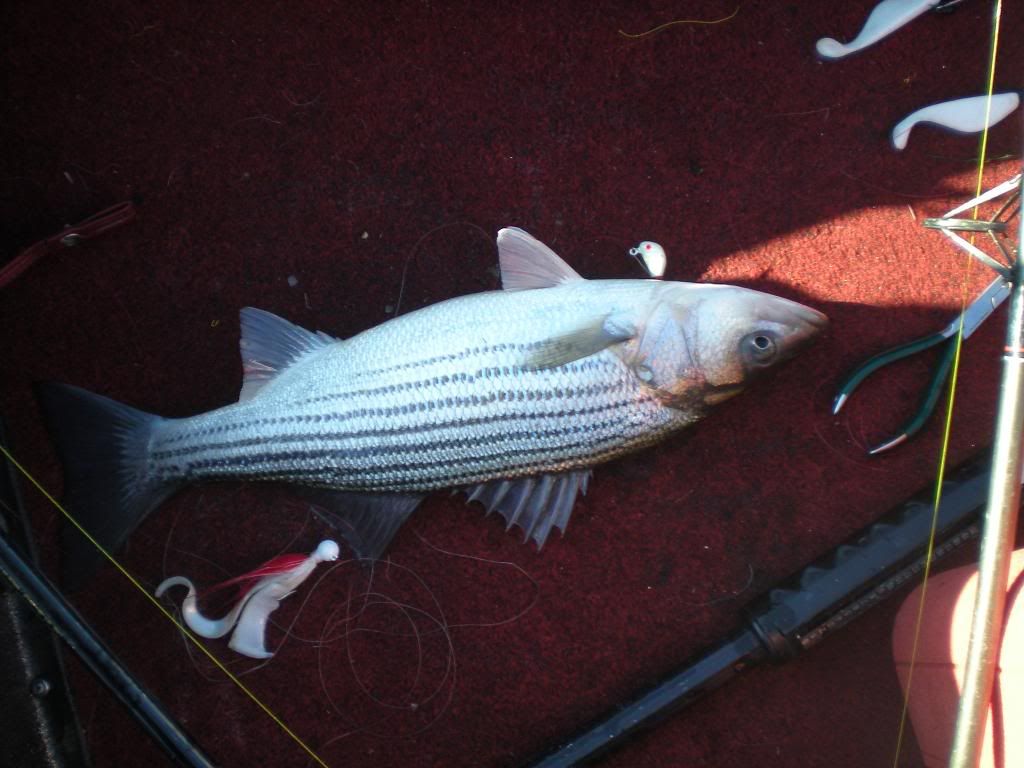 And last but not least……a really nice 25" football……..I'll catch him again tomorrow!

Only burned 3 gallons of gas in 4 ½ hours of trolling………..NICE
---
Hell or High Water...........I'm Fishin!!