I finally talked my technician into going fishing with me. Duk is 73 years old and "old school" Korean. He is a Jack of all trades and also a Master of many. That is why I always address him as "Master Lee" (not Mr. Lee). He "works" for me with very explosive substances and is the absolute best at what he does. He will be irreplaceable when he retires this coming spring. OK on to the fiishing.......................We met at the "lab" at 5:30 am and headed to Gravely Point. We were trolling by 6:30 am. It started off a little slow, but around 7:30, a back rod goes down hard! Master Lee battles a huge blue cat.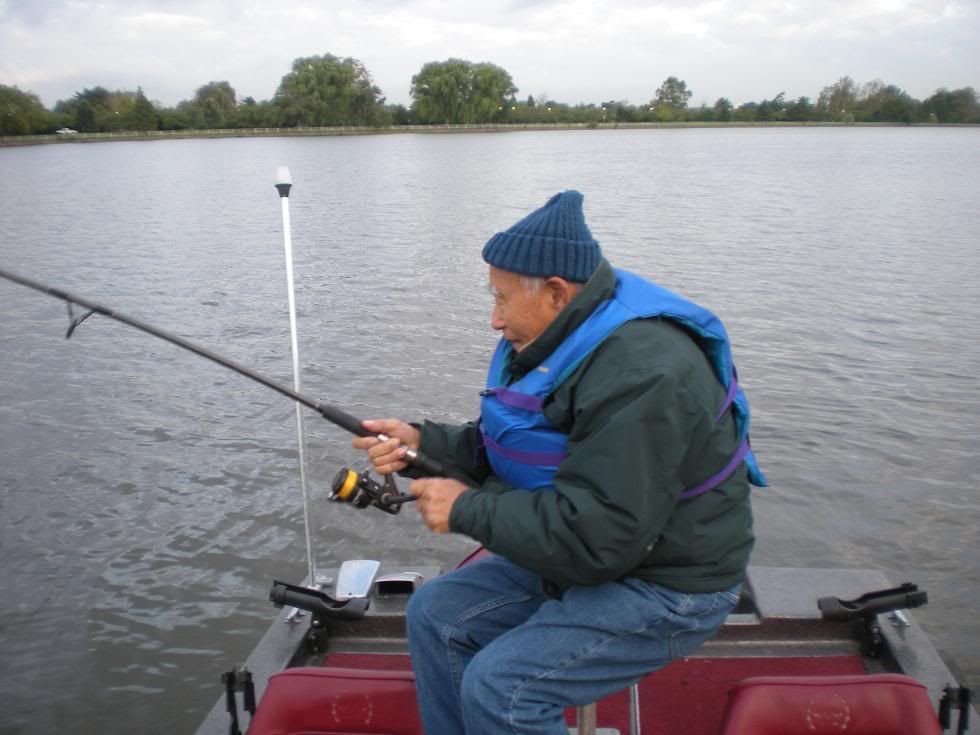 He gets it up to the boat, but I accidently cut the line as I was trying to gaff it. It would have gone 25 pounds easy. We troll around and this 17" striper takes a sponbill.


Back it went. Boated a few bluecats around 3-4 lbs and then another striper. This one was not much bigger that the spoonbill.


Then we caught a first in the Washington Channel on a spoonbill.


A yellow perch!
A few more blue cats and stripers were boated..........and this final striper for the 7th of the morning.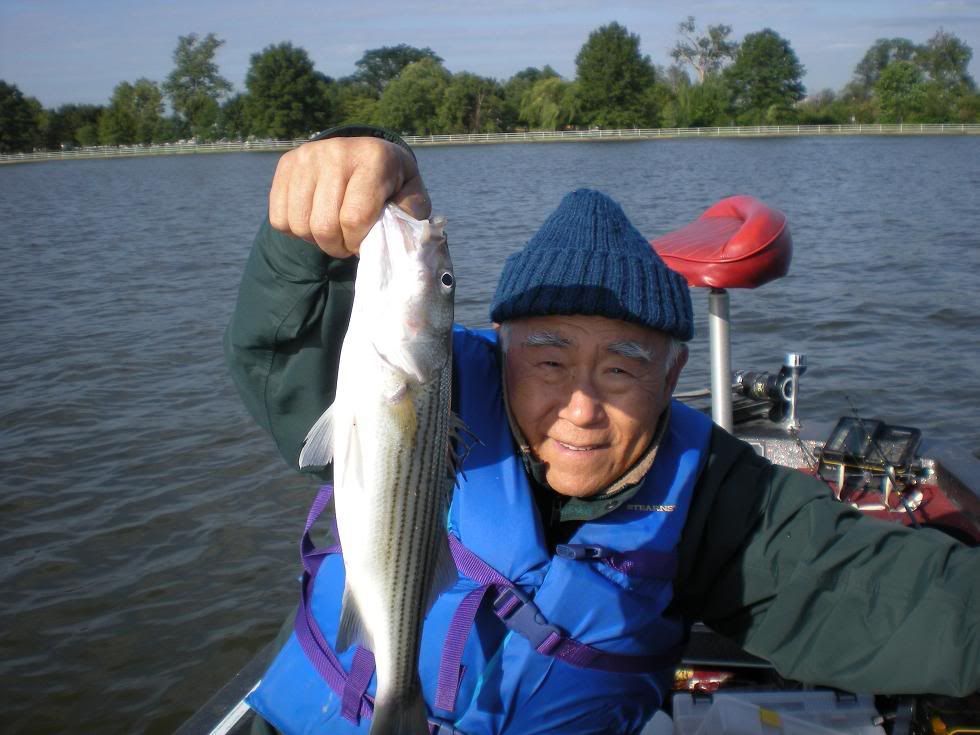 We got off the water at 11am and I filleted these 6 blue cats and the yellow perch for Master Lee.


Oh yeah, Master Lee made sushi at 4:00 am this morning and brought it for us to have at breakfast and lunch.


Best sushi I've ever had and what a great day of fishing.[/
---
Hell or High Water...........I'm Fishin!!