Here is a good summary from Rob:

Friday- we launched from Lynhaven at noon and went directly to 1st island. It was blowing 15-20 from the west so it was slow going but not dangerous. N othing doing at the island and fishing the pilings was not a safe option butttttttttt.... we found birds on the bay side of the bridge up to 2 miles west, both scattered and concentrated. We caught 63 stripers from 21 - 27 inches....fat and aggressive!!

1 oz and 1.5 oz bucktails were hot....tipped with a BKD or Bass Assassin....chartreuse, yellow and white were all pretty good. I think the BKD really helps, in my opinion, as I think it keeps the bait in the strike zone better. We were with only a few boats on Friday so it was nice.

Carl kooks up 1st!




Then Rob hooks up!




Curly caught a few too but somehow I forgot to get his mug!. I landed several nice ones as well.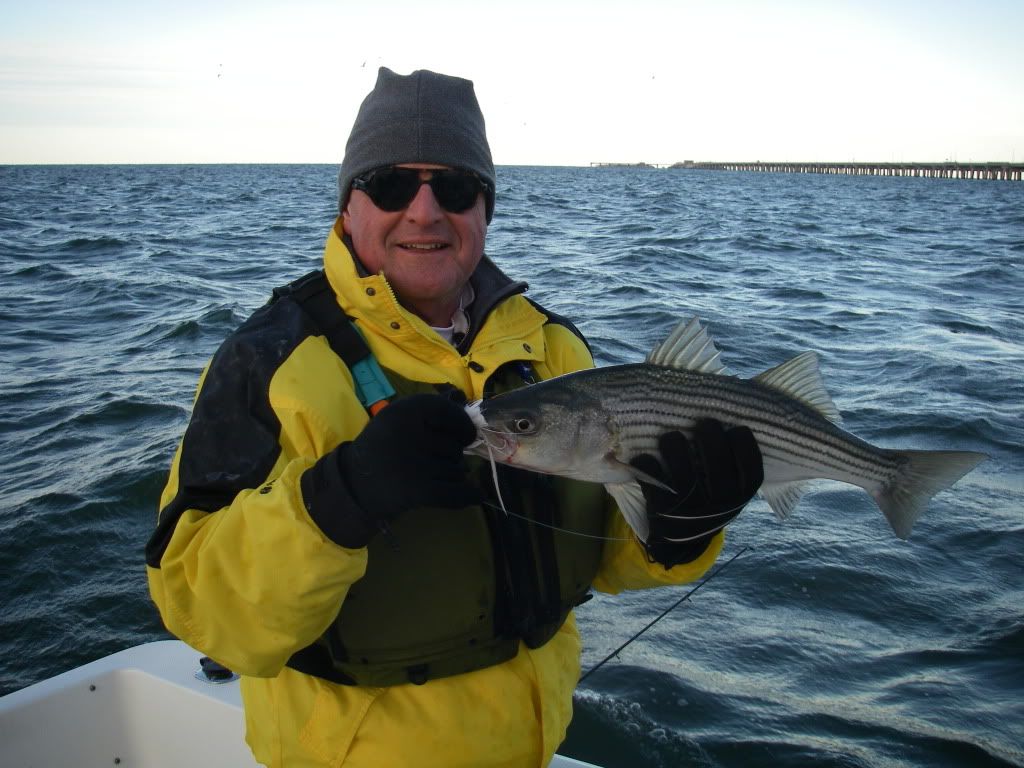 This was a cool sight!




And this is what was given to us as we headed back in!


---
Time to go fishin' again!