Greg and I set off to try to duplicate (well, beat) drxfish's grand day last week.

We left Ashburn at 6:20, stopped for a burrito at Anita's, stopped for drinks and finally got on the road. Shortly before getting to the ramp, Greg asks me if he needs a DC license. Of course you do, you don't have one? Aargh!

So he tried getting it online with his phone but this is DC we are dealing with. In to town we go to make a stop at the Harbor Police office. Oh...they don't carry them any more.

Knowing that I am impatiently waiting in the car as the sun gets up nice and high, Greg begs the manager of one of the big cruise boats places to use a computer so he could print out the license.

Finally, we get on the water.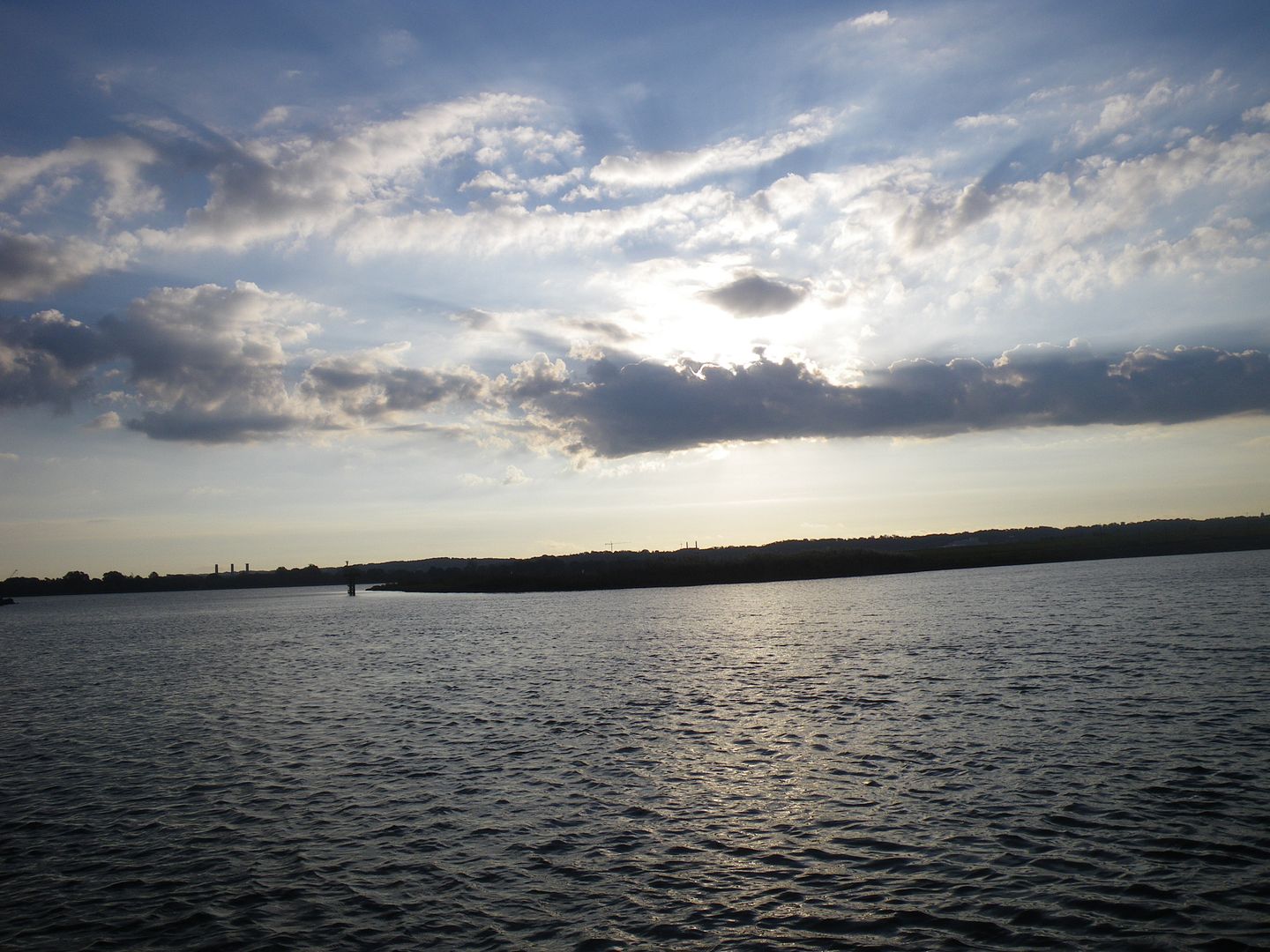 Immediately, we head over to the rip rap at Boling for some top water action....with sun up high in the sky. No love there so we tried jigging a bit but that's not Greg's favorite so we headed into the channel. Right before we did that, a huge carp rolled right next to the front of the boat where Greg was sitting. Definitely an eye bulge moment!

I should say that the weather was gorgeous but a bit windy. We knew the weather would drastically change on us, we just didn't know when.

We drifted into the channel at a pretty good pace and at the red chairs, Greg hooks up with a little one followed up by a decent fish!




I even caught a few nice one today....




We caught a few more here and there. The lures that worked were the Sebile Flat Shad for me and the spinnerbait for Greg. They would not take anything else.

On our way out, Greg got slammed at the rocks...we think it was a big catfish.

The weather was still nice so we decided to head over to Columbia Island to get away from the wind. We did but we did not catch fish. We did notice the skies darkening but just made a note of it. A few minutes later, i looked up and told Greg that we were out of there.

Just as I tied up the last strap of the boat cover, the front moved in with a huge temperature drop and high winds! We were safely inside the truck when the heavens opened up.
So...we win! We got to fish for 5+ hours, caught a few and beat the storm in!
---
Time to go fishin' again!