Jimmy, Kev and I were supposed to go on our annual white perch trip today but a back ordered part for the trolling motor kept us local. So we splashed the kayaks at Cedar.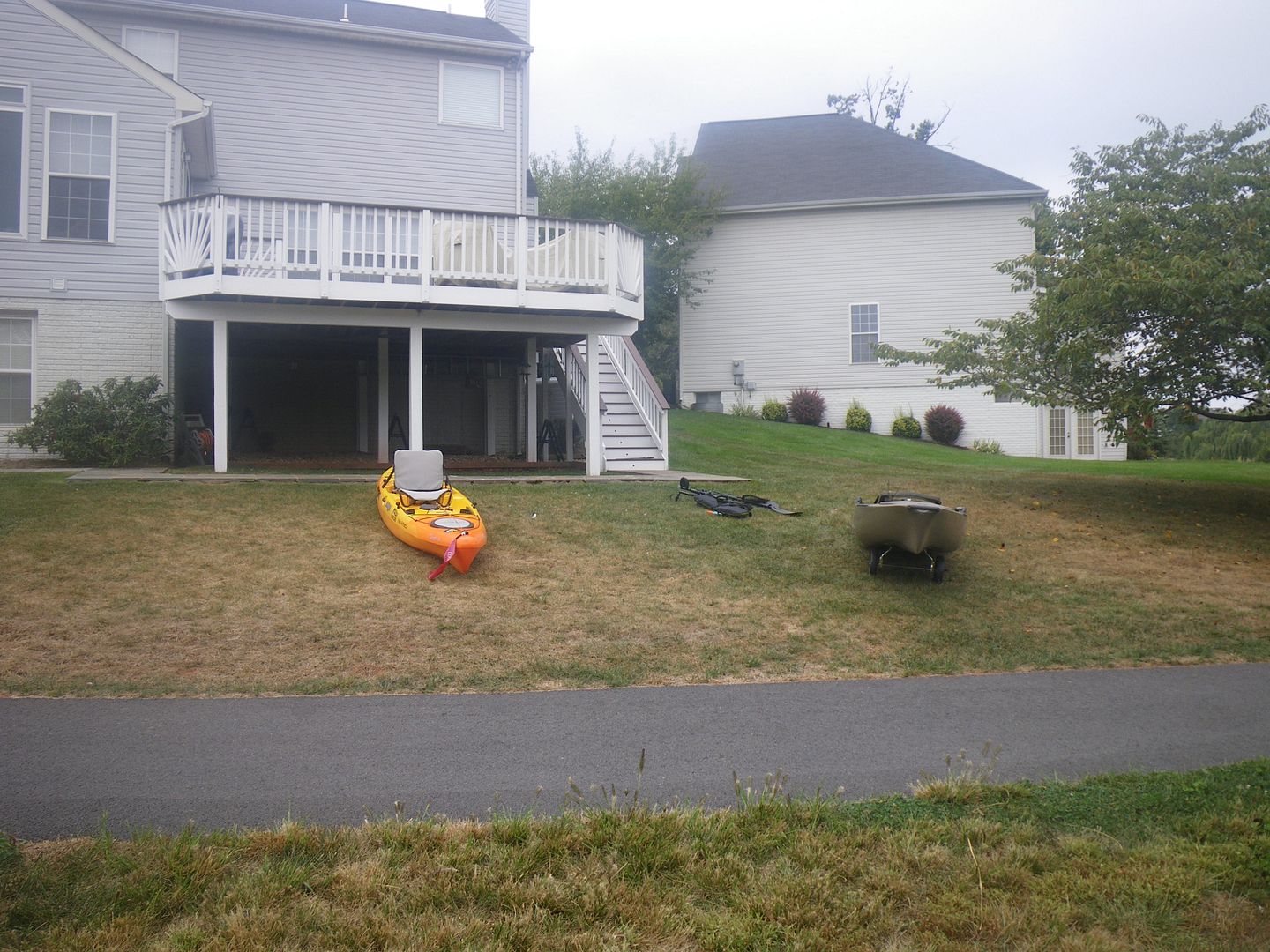 I had both guys set up with Mitchel 300's and old glass rods. Sixties style! Jimmy was using a drop shot and Kev was Gulp fishing for BGs.

It did not take long for Jimmy to find the fish. Although no big ones, he was hammering them in the deep!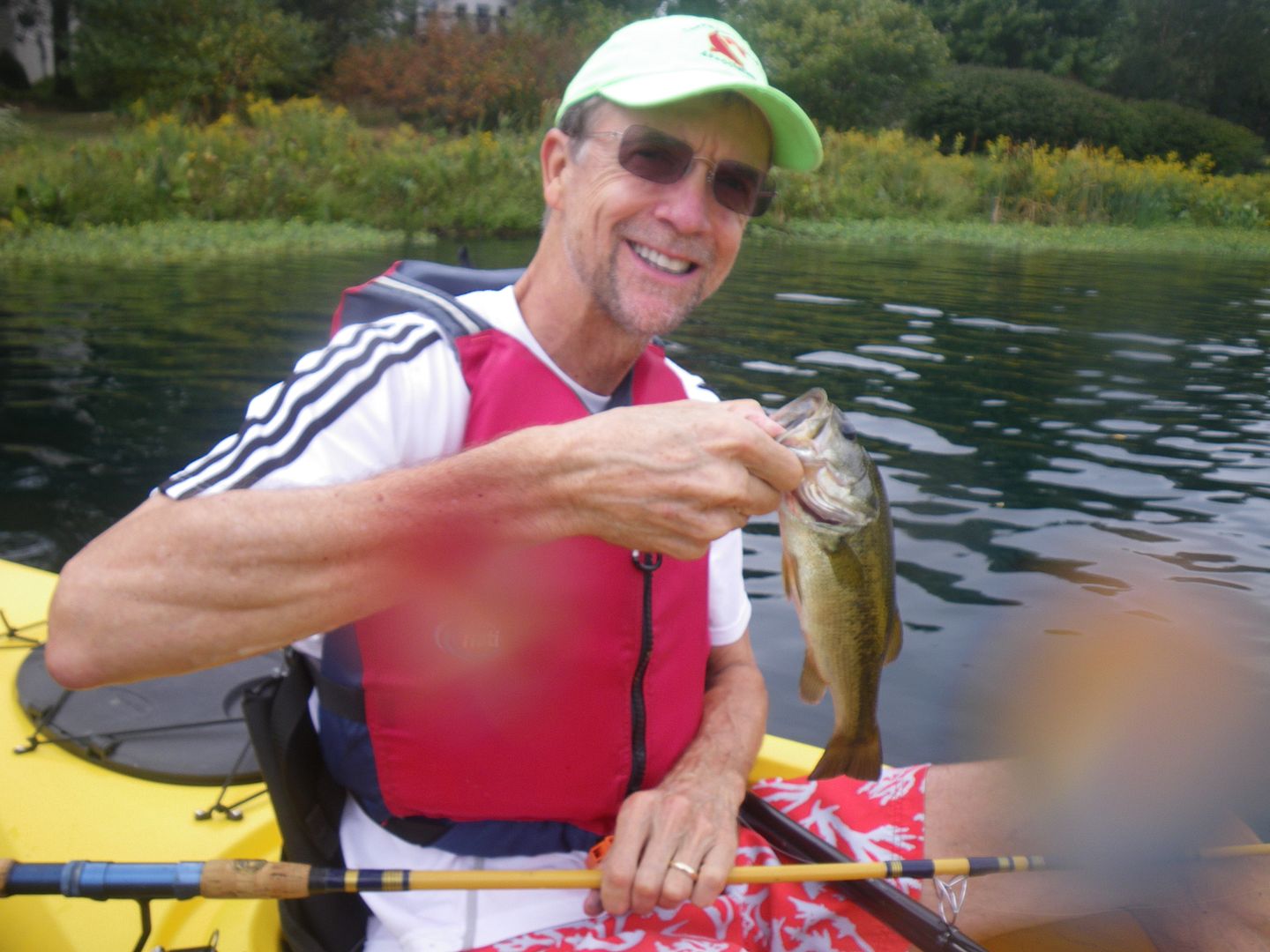 Kevin was struggling a bit but did get the trifecta (LMB, BG, Warmouth)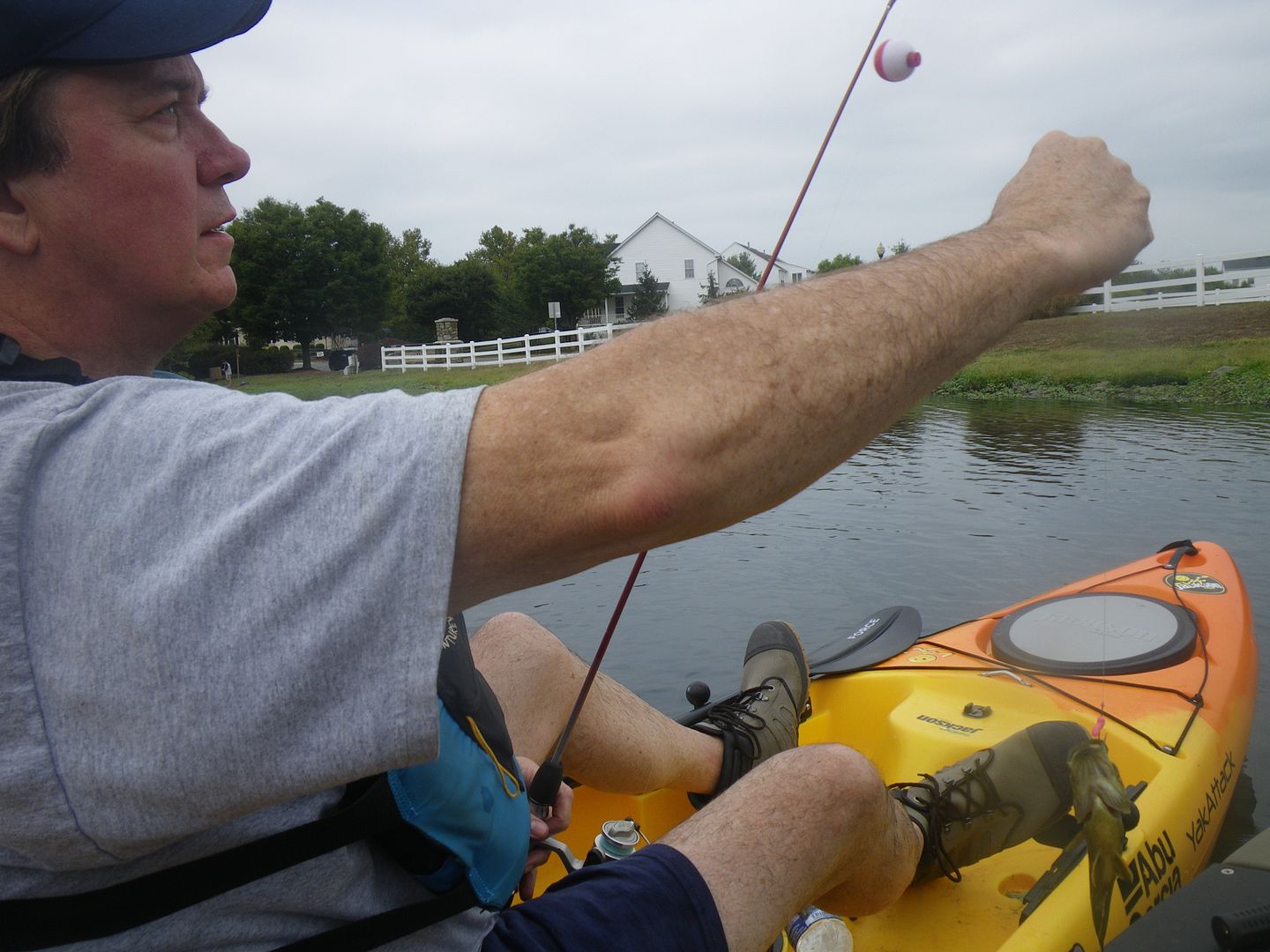 I was catching some decent ones...a couple of 8 inchers and this 8.5 incher!




I then asked to see Kevin's rod and the old, heavy glass rod couldn't cast worth a lick. Once we switched rods, Kev caught more fish.

Now time was getting away from us (it was 1:30) so I asked the guys to bring the yaks in. They really listened!




Being that it was Jimmy's 65th birthday, we hit up TaQue for Cuban tacos and then topped it off with frozen custard from The Meadow. Jimmy was a happy boy!
---
Time to go fishin' again!