Today I had the pleasure of serving as a "guide" at the 2nd Annual Urban Kids Fishing Derby (founders- Wayne Hubbard and Candice Price).

This is a cool event that is supported by the Department of Interior and many of it's agencies like Fish & Wildlife, Nat'l Park Service and BLM.

I was there representing Veterans for Fishing and Fishingcommunity.org.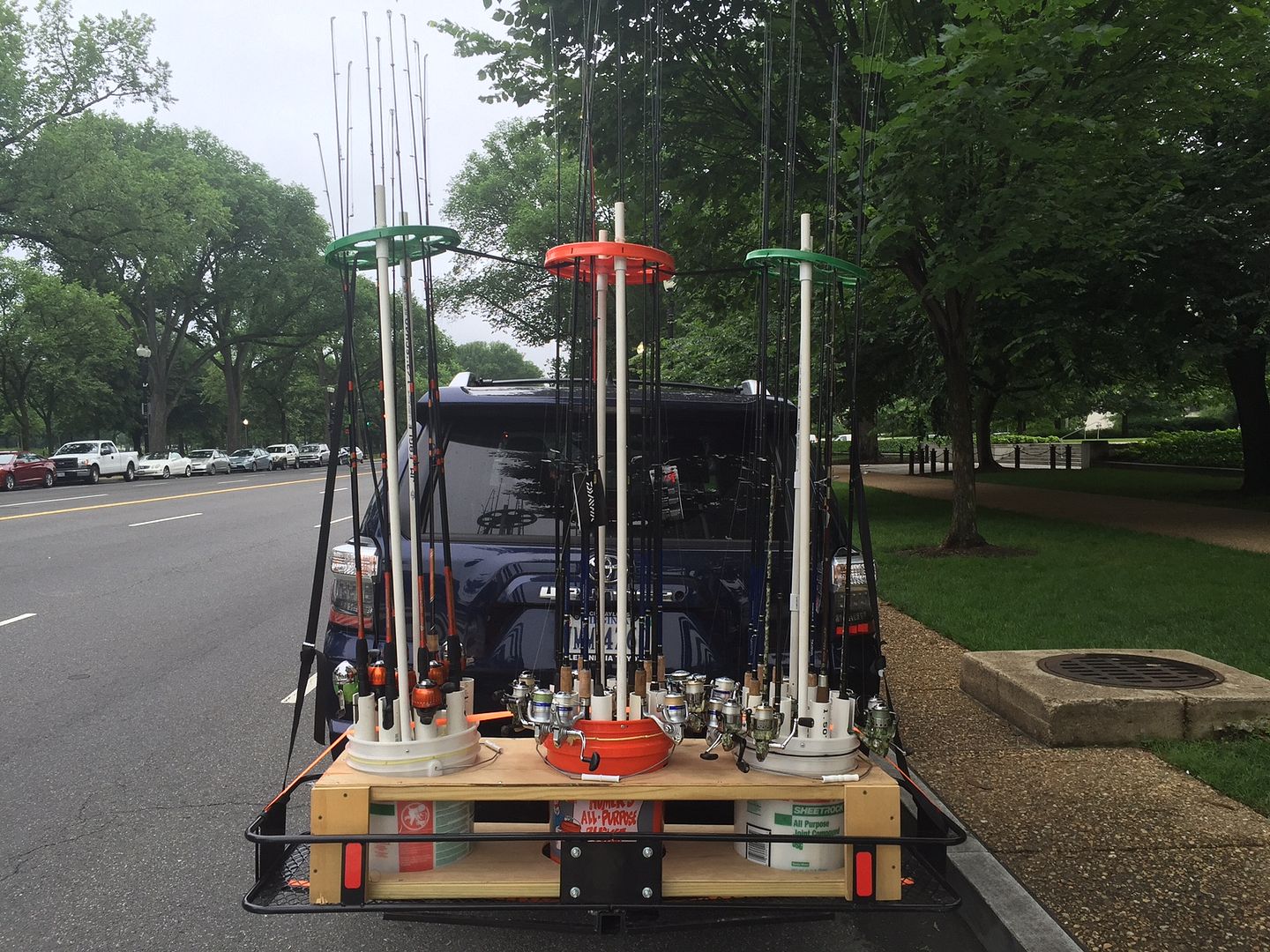 Lots of kids of all ages showed up!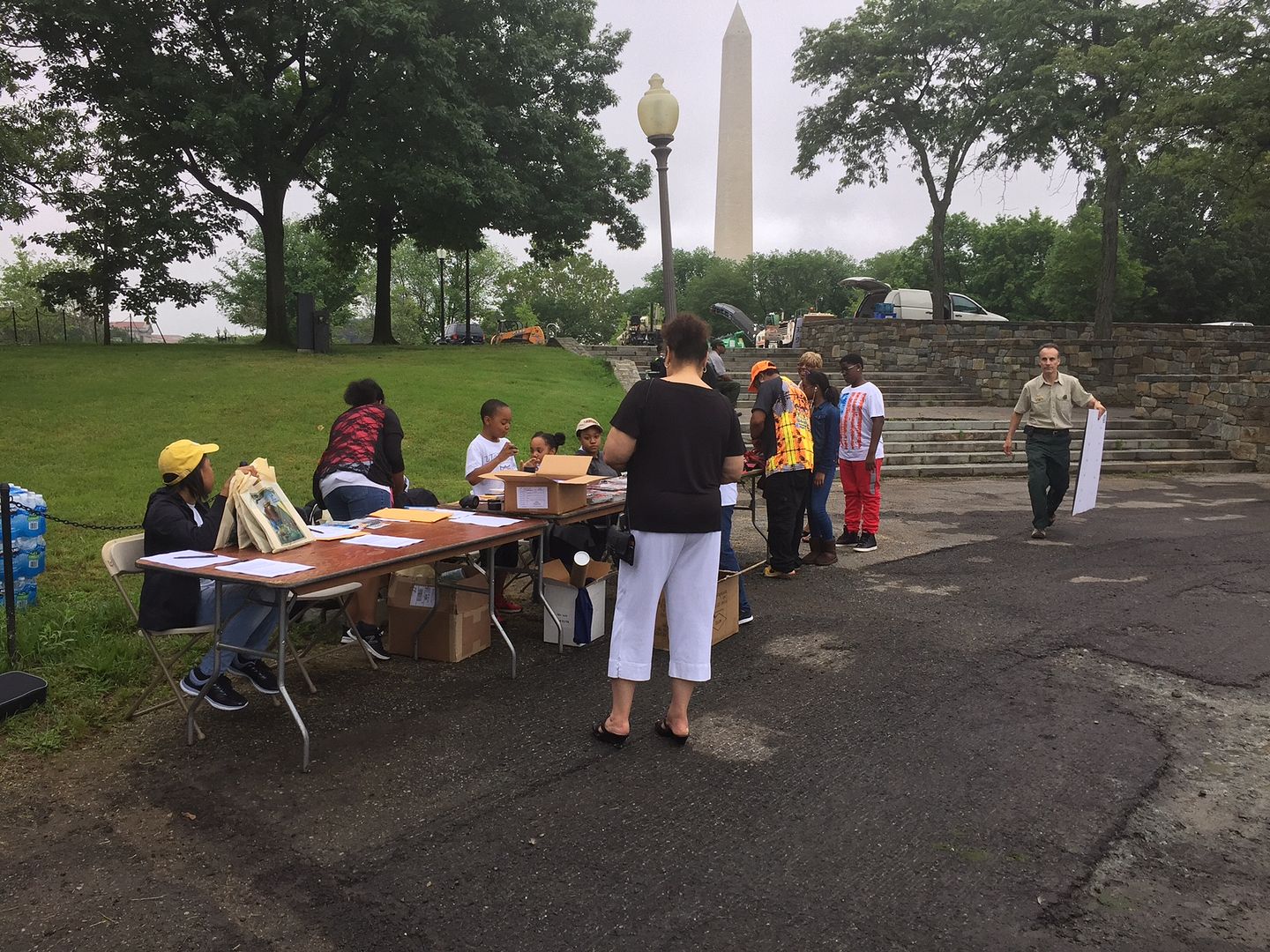 After a few speeches....




....it was time to fish!




This guy in the red pants had never fished before. Showed him what to do once and he was casting away! He is a natural....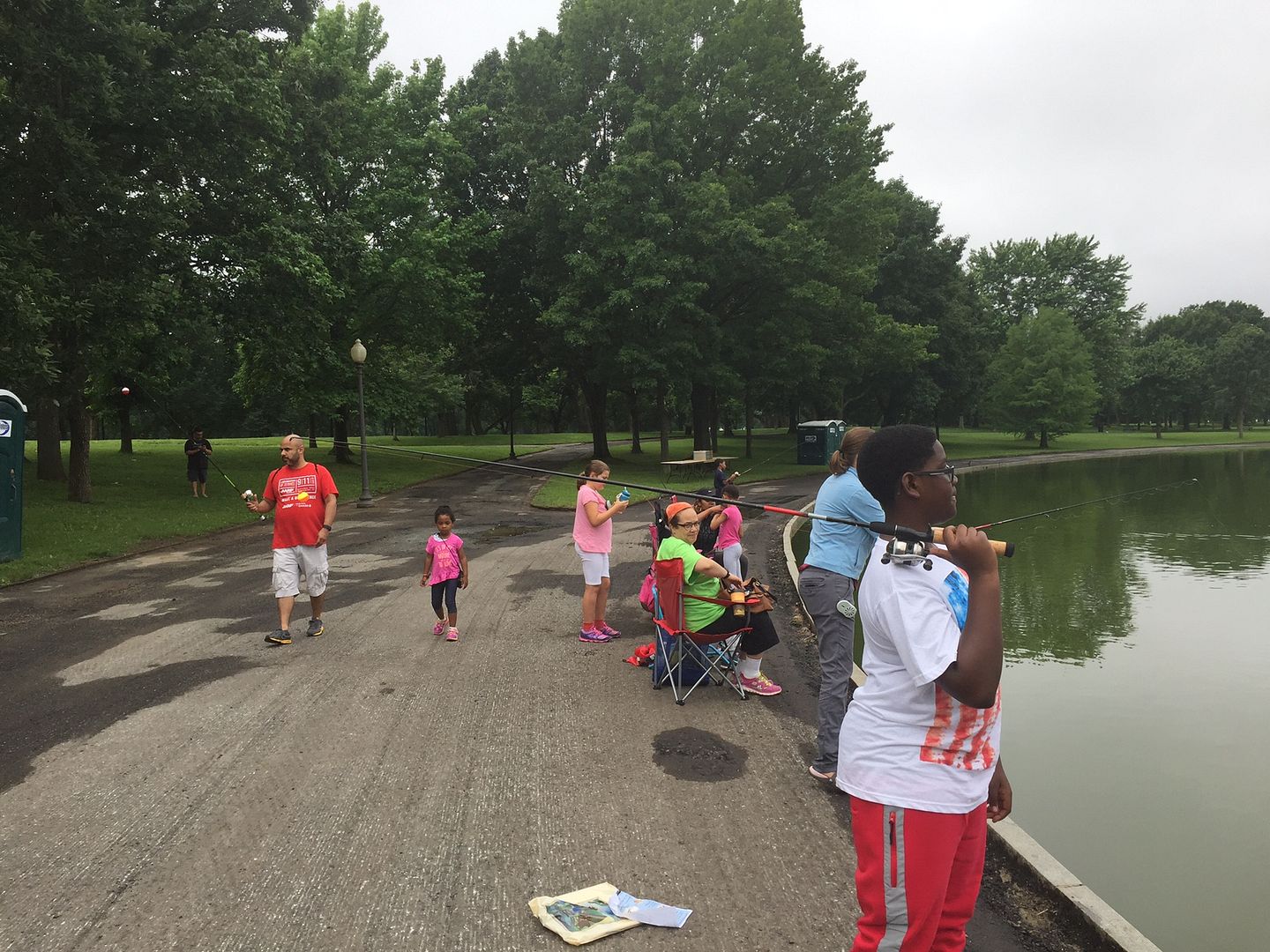 And this is Nadia. She caught a few fish but had never touched one!




She finally touched one and even thew it back (3"BG). She then said that the fish bit her so she didn't want to do that again....

This was an 8+" BG....




....I saw an 8.5" and also one that was almost 9"!

The biggest bass I saw was 9"...

Saw lots of this today....patience was the name of the game!




Then it was time to schmooze.




Left to right: Rachel Wooten from BLM, unknown big wig, Paul Ketrick from Fishingcommunity.org, Sally Jewell who is the Secretary of the Interior and former REI CEO & former Mobil Oil executive, David Hu from BLM and then me.

The best part came as I was leaving. I heard, "hey mister, I caught #6!!". And there was Nadia in all her glory.....




....with her 2' Barbie rod.
---
Time to go fishin' again!