Hello everyone!

I'm Tim and I am new to this forum. I have been in NoVA for 2 years now and just started fishing in the area last month. I grew up fishing and am glad I got back to doing it. Anyways, for my first post, I'll show what I caught fishing the little pond at Claude Moore Park in Sterling. It's five minutes from my house and a nice place to wet a line and decompress. I fed the fish more than I caught them, but did manage to haul in a small channel cat, 1 1/4 lbs. I also got several small sunfish and three pain in the butt turtles. I hooked something huge, twice, just off shore and near some weeds. I'm sure it was a large bass, but it snapped my line twice. I may need to consider a newer, stronger pole for this lake and the chance I hook that bad boy again. Anyways, below is a pic of the catfish I got. I look forward to posting more pics and posts in the future.


P.S. I have no idea how to post pics, but just picture in your minds how big this massive 1 1/4 pound channel cat was. Its actually got pretty cool coloring.

P.S.S. Thanks for helping me out with the pic thing. Here's that catfish I mentioned.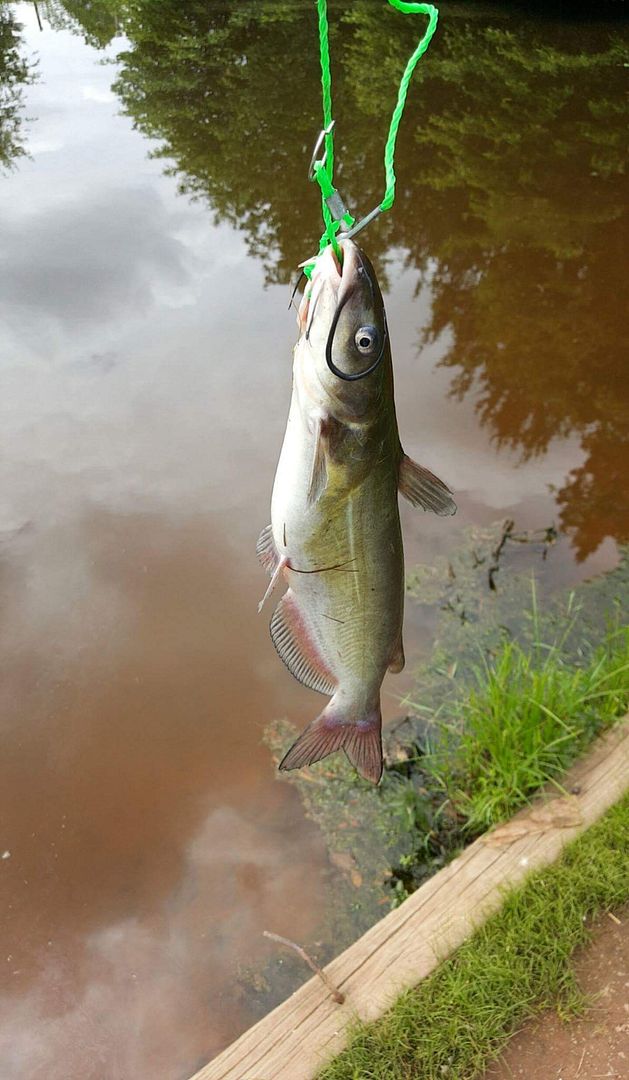 Last edited by tjb1978 (Jun-02-16 6:16PM)