Last trip of the year and it was a good one.....and we were ready!




Bob is entered in the 2 month long SRRKC pickerel contest ending tomorrow. I did not enter. We had set up this date a month or so back, hoping for decent weather and we got it. While it was wet and foggy in the morning on the way to getting to the ramp, we did not see any more wet stuff until close to finishing time and by then, we were fishing close to the ramp.

We started in the honey hole (where Greg, Tyler and I hammered them on Sunday afternoon) but there was ZERO love so we took off upriver.

Our 1st stop was the creek that we were given a heads up on last trip but we started on the left side instead of the right. Good move. It did not take long for Bob to catch this nice one and move him up a bit in the standings!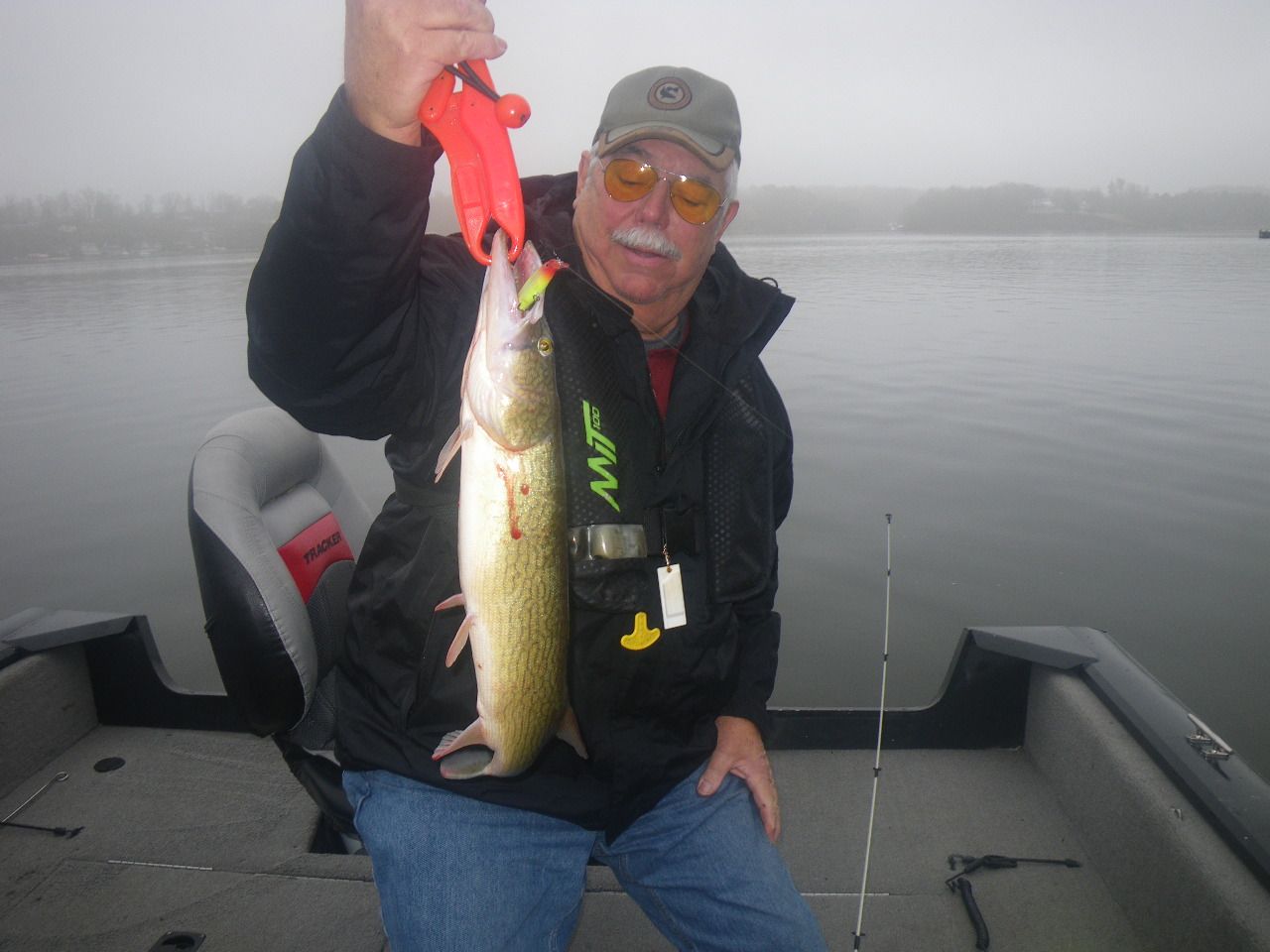 It was 23.25"!

We worked the shoreline and he proceeded to kick my butt. He was steady catching and I finally got one (he had 4-5 by then)...a nice 18-19 incher in a single hook slash bait!




He was still catching some more. But then, I switched lure and got slammed....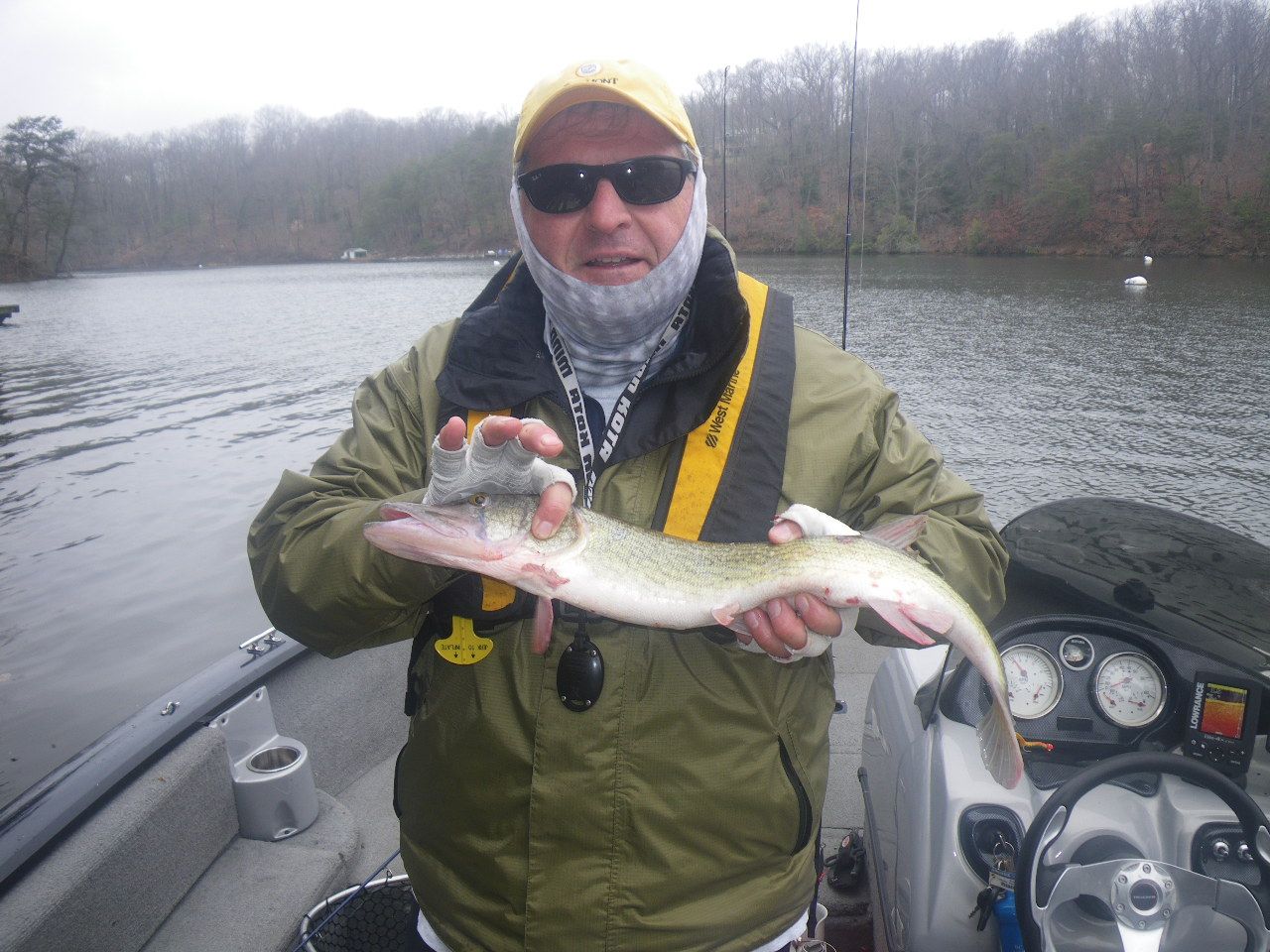 ....by this 24.25 incher! Unfortunately, that's the one that Bob needed to move up further in the standings. While he was happy for me, I got a glare too!

I should mention that we caught a few stripers as well.....this one was big!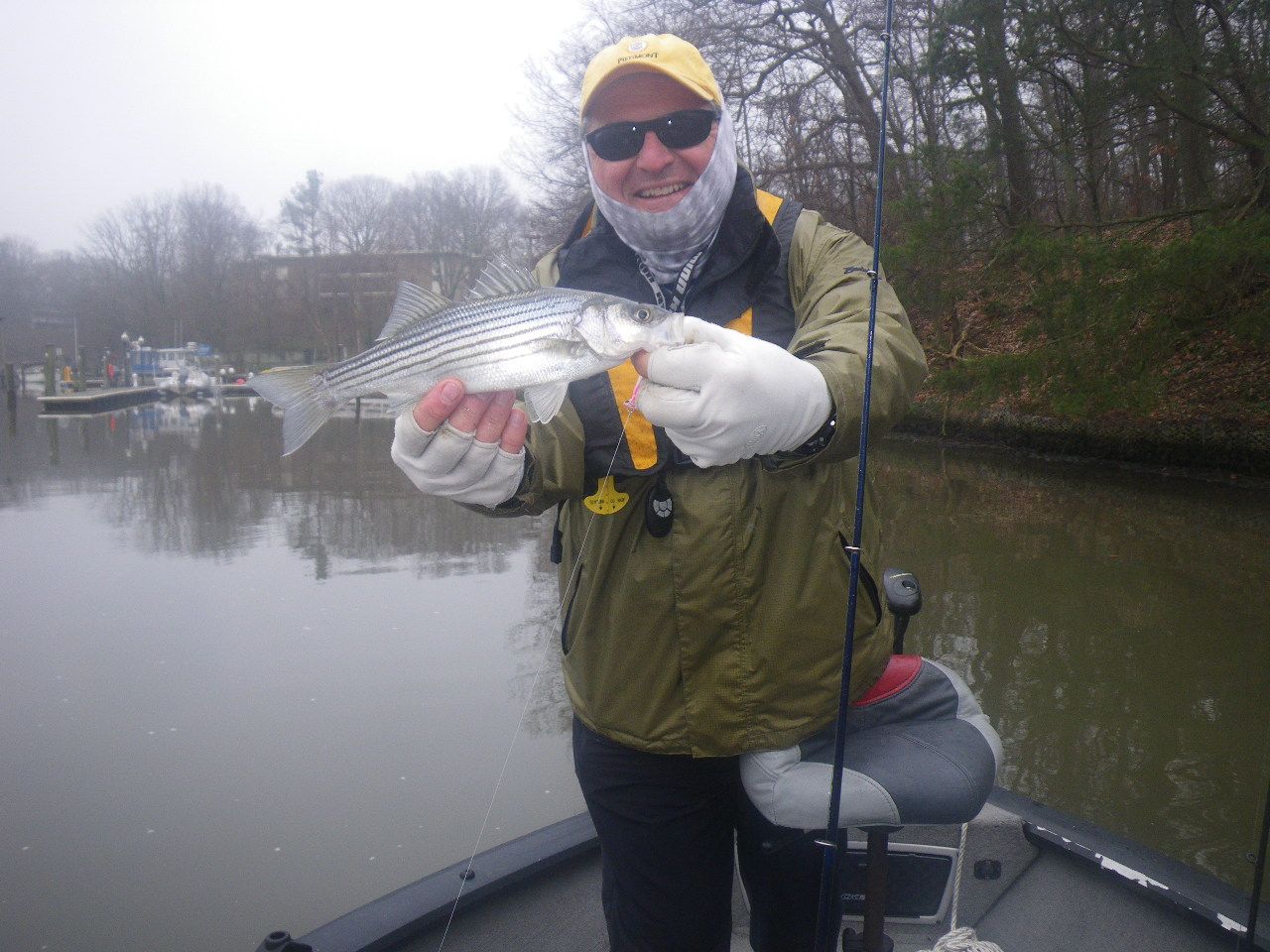 As are my hands!

We then moved accorss river and hammered the shoreline where Tyler caught his big one Sunday (we did catch a few smaller ones). We also tried a couple of new places and had success in most of them. Nothing big but action nevertheless. This is when I started catching up to Bob. Well, not really. I ended up with around 10-12 and I think he was around 18-20. But I did catch more stripers than he did....




....and he even butt hooked a bream!

We went back to the original honey hole and got ZERO again on the 1st pass but we did score 3-4 of them on the 2nd pass. We also got quite a few across form the ramp.

Great way to end the year....we called it around 3:45p and I was greeted with lots of accidents on the way home.

Thanks for the memories Mr. Pickle....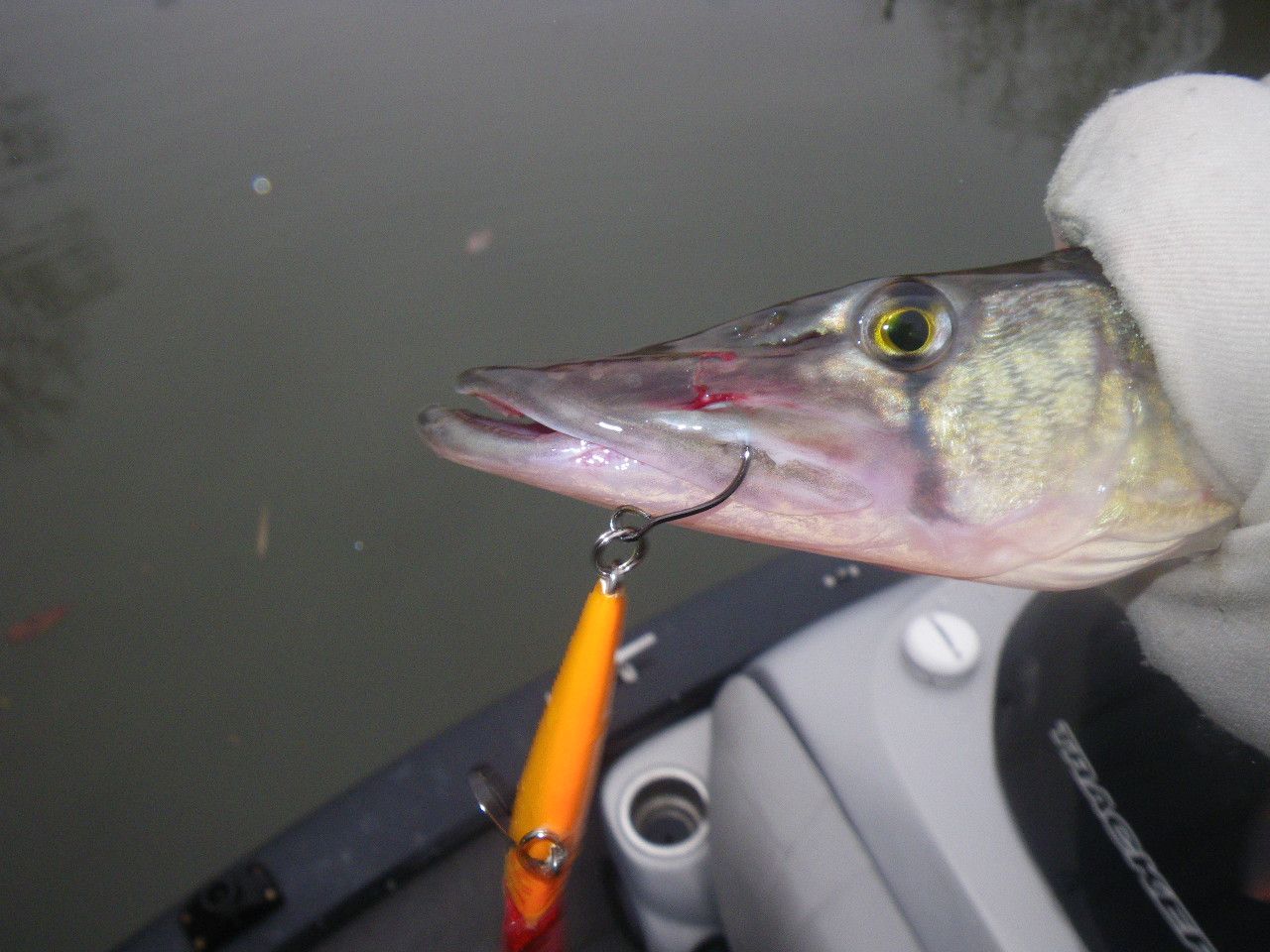 ---
Time to go fishin' again!