Bob and I wanted to try to increase our numbers for the SRRKC White Perch tourney and the wind forecast forced us to fish the Severn which would be well protected.

I certainly was glad not to be going out on the bay!




We started down the shore line from the towers and on my 1st or 2nd cast, I caught a nice 10.5" perch. OK....great start and we got exited.

For the next 2 hours, we caught a bizillion small stripers including this one.




Keep in mind, that top to bottom, that lure measures just shy of 2.5"!

We did catch 1-2 more perch but it was time to go to a new spot.

So we went to the new pond where Tyler had caught some nice ones a while back. It did not disappoint but none of the big ones were there. All the perch were fat and heavy....they just didn't have the inches that we needed.

We then made a quick run to Brewer's Pond and caught a few but it was not hot so we tried a new place on the east side of the river. We saw some nice perch and hooked a few, but no biggies.

All along the other spots we fished, we had also caught 5-6 pickles but they were small.

Until....Bob declared he had a monster perch on and it was this nice 23.75" pickerel!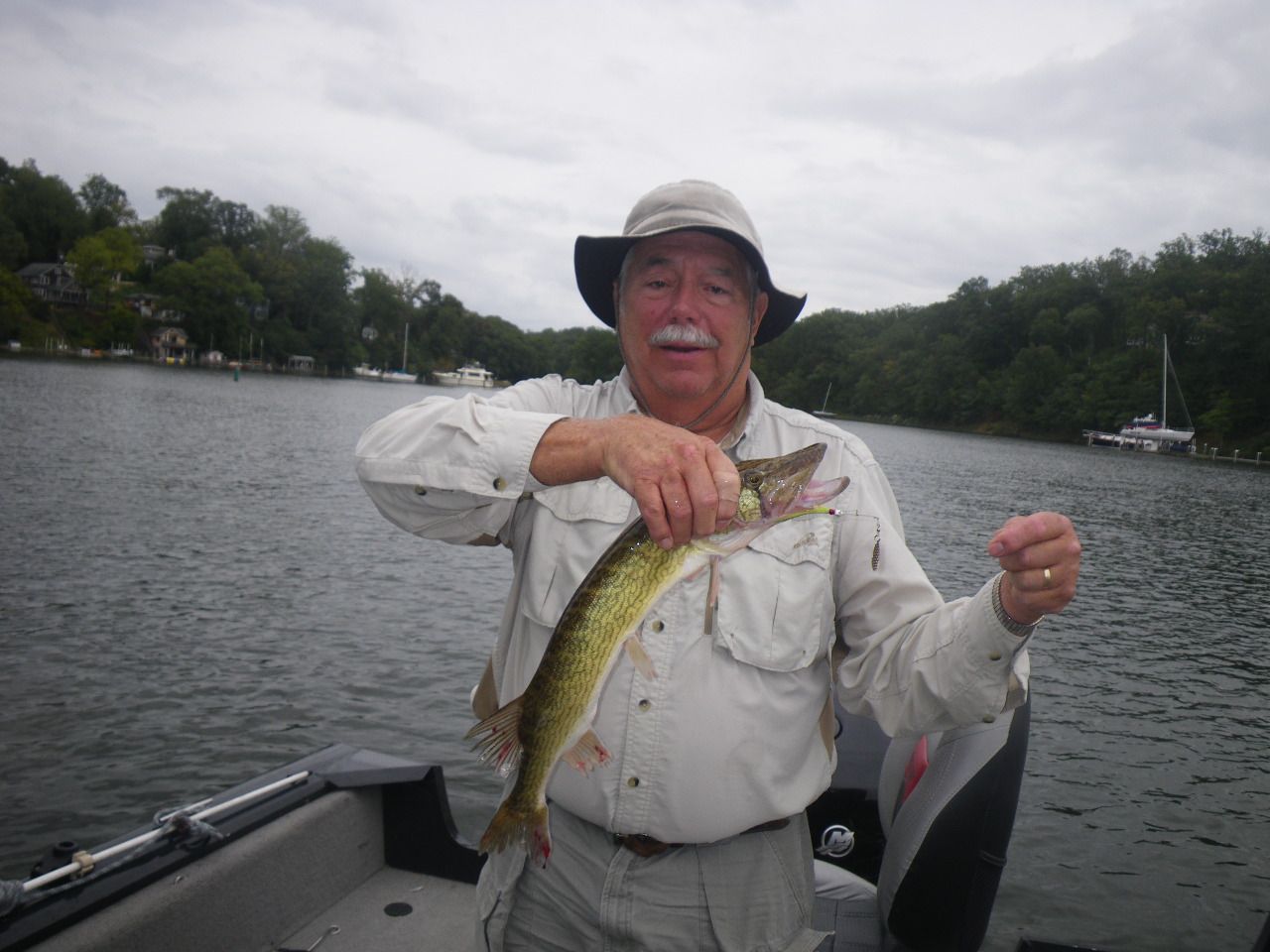 A few minutes later, I watched another pickerel come out of the depths and smash my spinner bait. Just like a musky hitting a big lure, just smaller. And on ultra light tackle!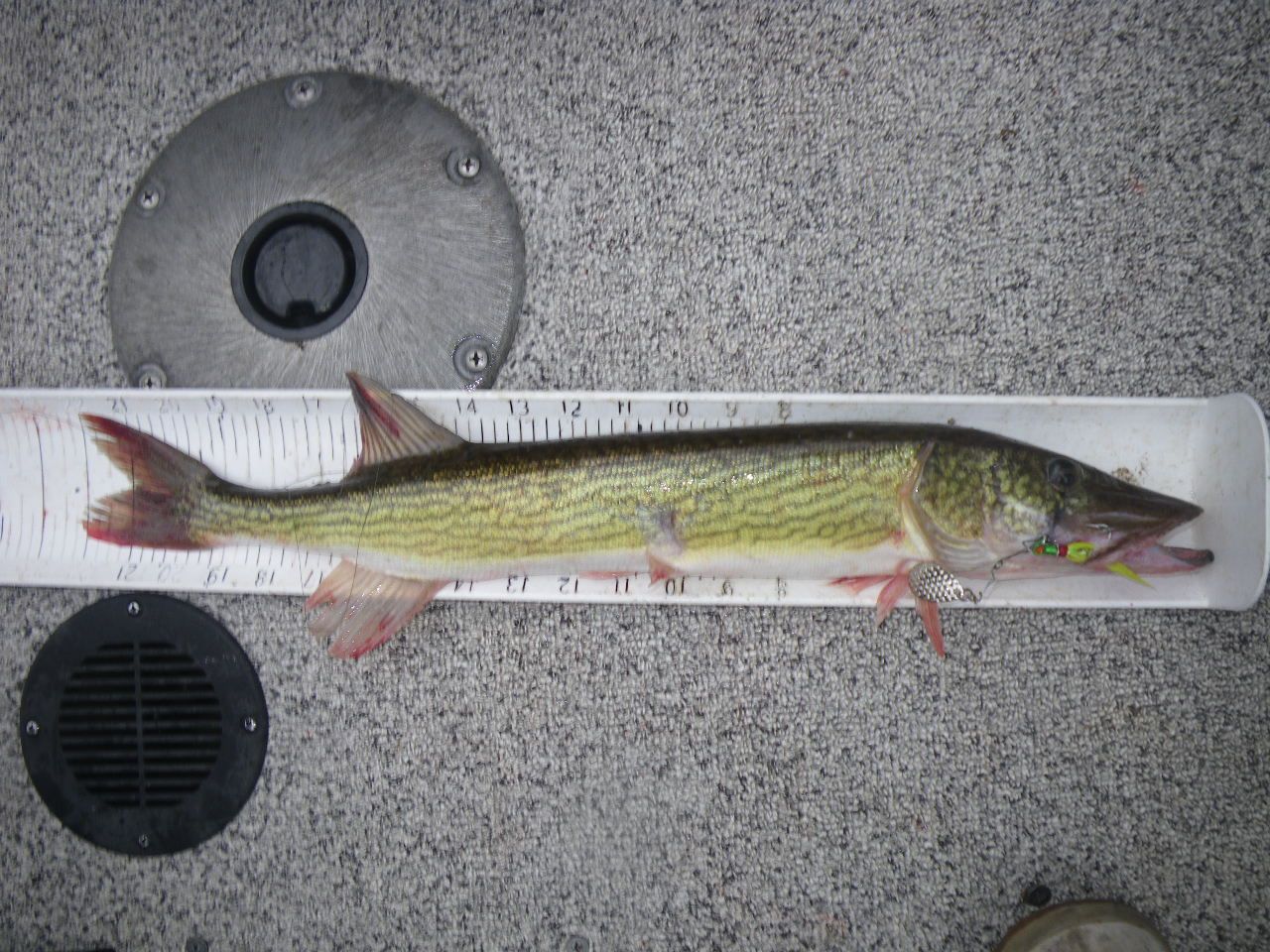 So....we fished in the wind and made the best of it, we caught a ton of fish on ultra lights (2 of them giving us nice battles), we worked hard to better our positions in the contest.....what a great day!

That puts an end to another perch season, only 8-9 more months to go!
---
Time to go fishin' again!