Arrived in Chesapeake and launched into the Elizabeth river at Top Rack Marina around 9am. I had never fished this area before, and my old depthfinder had finally stopped working, so I knew I'd have some searching to do if I was gonna catch some fish.

I paddled out and started hitting whatever looked good, trolling in between stops. I fished steep shorelines, bulkheads, points, bridges, etc etc etc. After a couple hours I got my first fish inside a creek on a Zoom swimmin fluke, then quickly caught 5 or 6 more. All were speckled trout around a foot long.
Left the creek after the bite slowed down and went back to fishing the main river. Eventually I found a few more small fish at the end of a bulkhead. 1 small striper and a couple specks.

Fished up the river a way and picked up another speck while trolling along the edge of the channel. This one went on the stringer.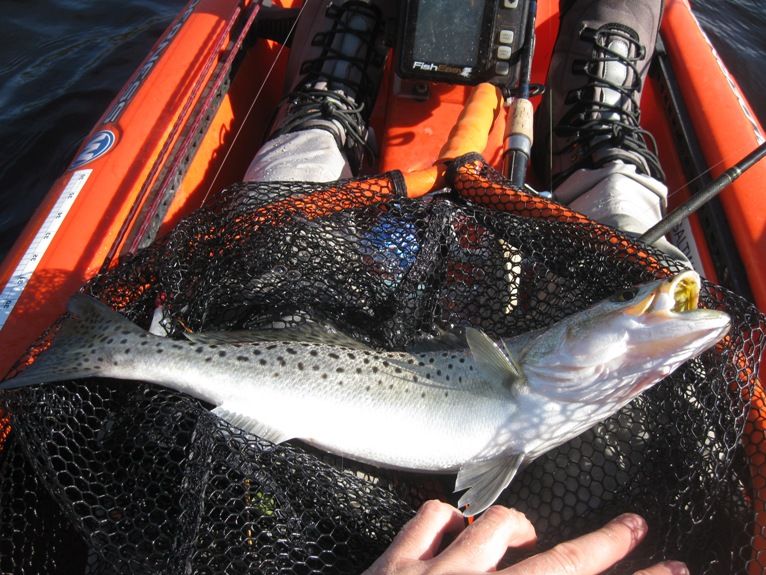 I kept heading upriver and soon found a couple more specks and a fat white perch outside some old pilings.


A rocky point nearby produced a few more bites while jigging. Nothing of great size, but I had a few fish for dinner.

Paddle trolled back to the marina and was out of the water by 4pm.




I had planned on fishing Saturday night, but the combination of a 4 hour drive, a full day on the water and only a couple hours of sleep the previous night, turned what was meant to be a nap into a full 10 hours of shuteye.

Sunday morning I got up and did a little wading in Little Creek. I fished for an hour or two and never had a bite. Conditions were beautiful but there was nothing going on.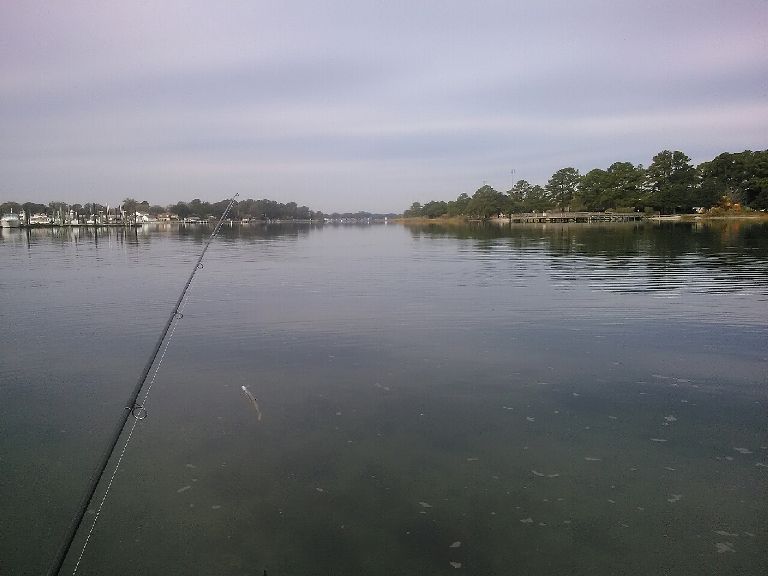 Sunday afternoon I got in the water again, this time in Lynnhaven inlet. I saw a couple of little specks caught by other anglers but I blanked. The tide was bottoming out so I left after about 90 minutes. Headed back to cook Saturday's trout for dinner.

At 10pm I was back out in the kayak, this time in Rudee inlet. It was a beautiful night; cool, but amazingly calm with clear skies. There was only one other person on the water when I arrived, and soon I had the whole inlet to myself.

It took about 30 minutes to hook up. First fish was a nice speck on the swimmin fluke, caught on a steep dropoff.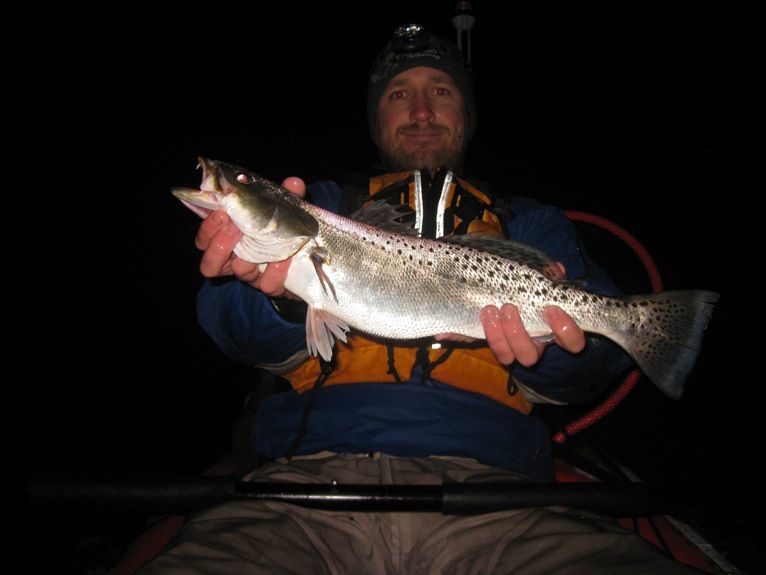 The next hour and a half was slow. I didn't have another bite until a small speck took my jig just outside a dock light, but he was the only one home. I headed toward Lake Wesley from there and soon found a school of small trout and blues under another light. Caught a few and moved on.

I casted and trolled all over that part of the inlet for the next couple of hours, and hooked up a few more times. Fish were definitely spread out, I never caught one keeper sized trout within 100 yards of another. I eventually worked back towards the ramp, hooking up a few times on the way to more small/medium size trout. Never did hook any drum or stripers. I kept 4 trout this time.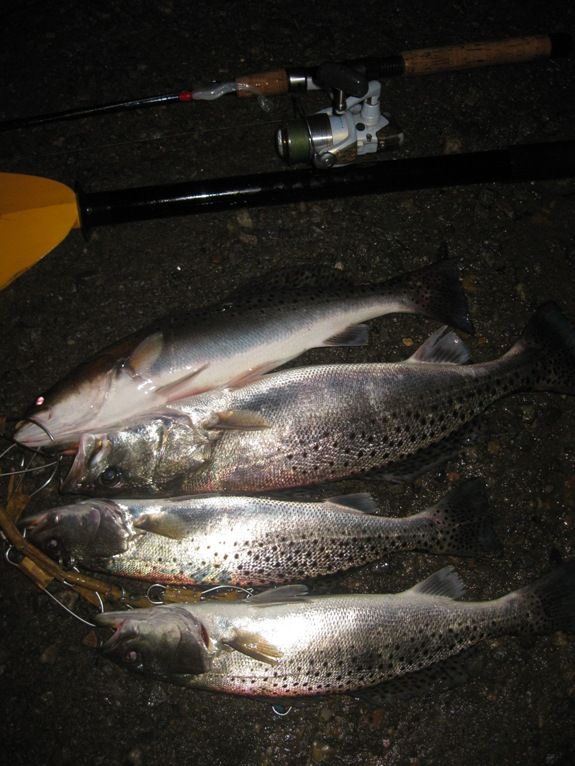 Pulled out at 3:30am and was in bed an hour later.

I did try one more quick wade at Lynnhaven on Monday morning, but caught nothing before it was time to leave for home. It was still a pleasant time standing in that clear water with the sun shining. Nice finish to a fun weekend.
Last edited by Bryan (Nov-12-14 5:12AM)