Well, I've caught Channel Cats on a lot of different rigs, but this is a first.... 31", 12lb Channel Cat on a 4" Bass Swimbait.....if you ever wonder what scares LMB's... you know now!!! Great fight....it coughed up two small bass....I threw everything back in the water.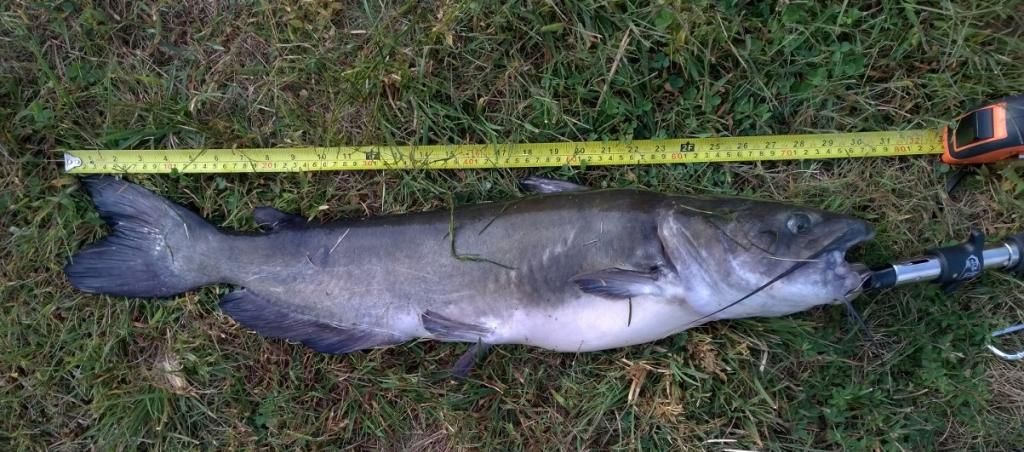 Funny thing is that this is the "second" catfish I caught today...first one may have been larger, but the leader snapped when I tried to grab it's lip....now there is a Channel Cat swimming around, wearing a $16 Bass Swimbait as a lip piercing.

Glad to meet Walter's Cousin(s).