Okay, so I've been getting gear destroyed by a variety of critters in the Lakes and I am convinced that Ernie and Curly are feeding steroids to the fish.

I gear'd up everything two steps and the last thing I thought I'd catch is...below: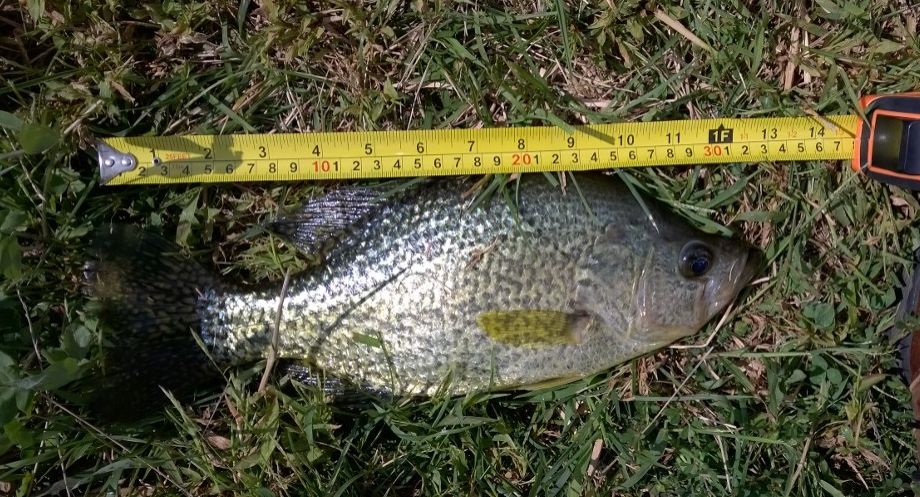 That Crappie is 13" and it was "FAT!!!!".... it may be the biggest Crappie I've ever caught.

Oh, and earlier I had something straighten a #2 hook...grrrrr....heavy duty hooks now....!

Regards,

Fishfry.
Last edited by Fishfry (Sep-06-14 4:40PM)