Long post. I hope its interesting to some of you.

My family and I drove to visit my sister and bro-in-law (Roy) in Jupiter, FL over the holidays. We took the kayaks with us too. I swear the kayaks on the roof dropped my mpg to about 13. I could have bought the kayaks down in Florida for all the extra money I spent on gas!! Anyway, on Monday we went out on Roy's 50 foot Post. Awesome boat. The seas were predicted to be 3-5 ft. Wrong! Roy said the rule of thumb is to add those two numbers together and that will get you a more accurate wave height. They were closer to 8 ft with a few bigger. The boat handled it well, but we got skunked on the fishing. Eventually we went to the reefs for bottom fishing. We got a few Mutton Snapper and a trigger fish, but nothing special. It was still great being out on the boat though.




Tuesday we scheduled a guide on Okeechobee. It wasn't an outstanding day on the big O, but we still ended up with about 25 fish. Most of them were more than 4lbs. The biggest was 7lbs 14oz. Roy got that one. We were shiner fishing. I thought it would be pretty boring watching a bobber all day and waiting for the fish to take it, but it actually took a bit of skill to know when to set the hook. We lost several in the beginning because we weren't waiting long enough for the fish to eat the shiner.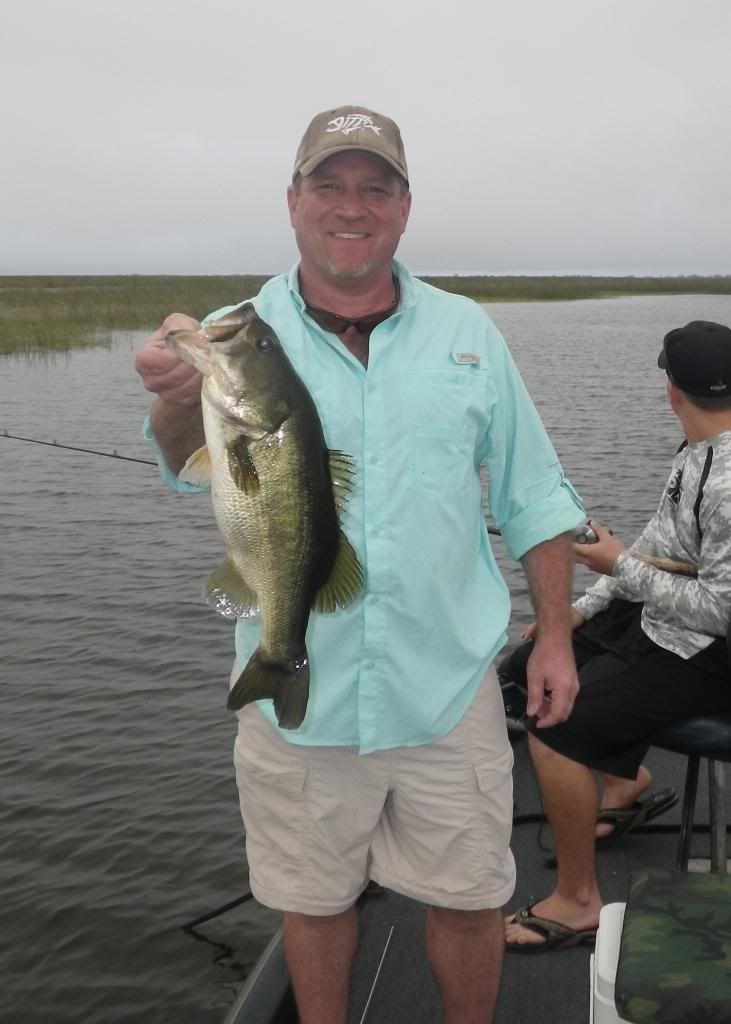 My sister's house is on an island in the middle of the Laxahatchee river, so fishing off the dock is pretty good. Tyler spent most of his free time out on the dock. He pulled in a bunch of Jacks, a few Snook, and even a Tarpon.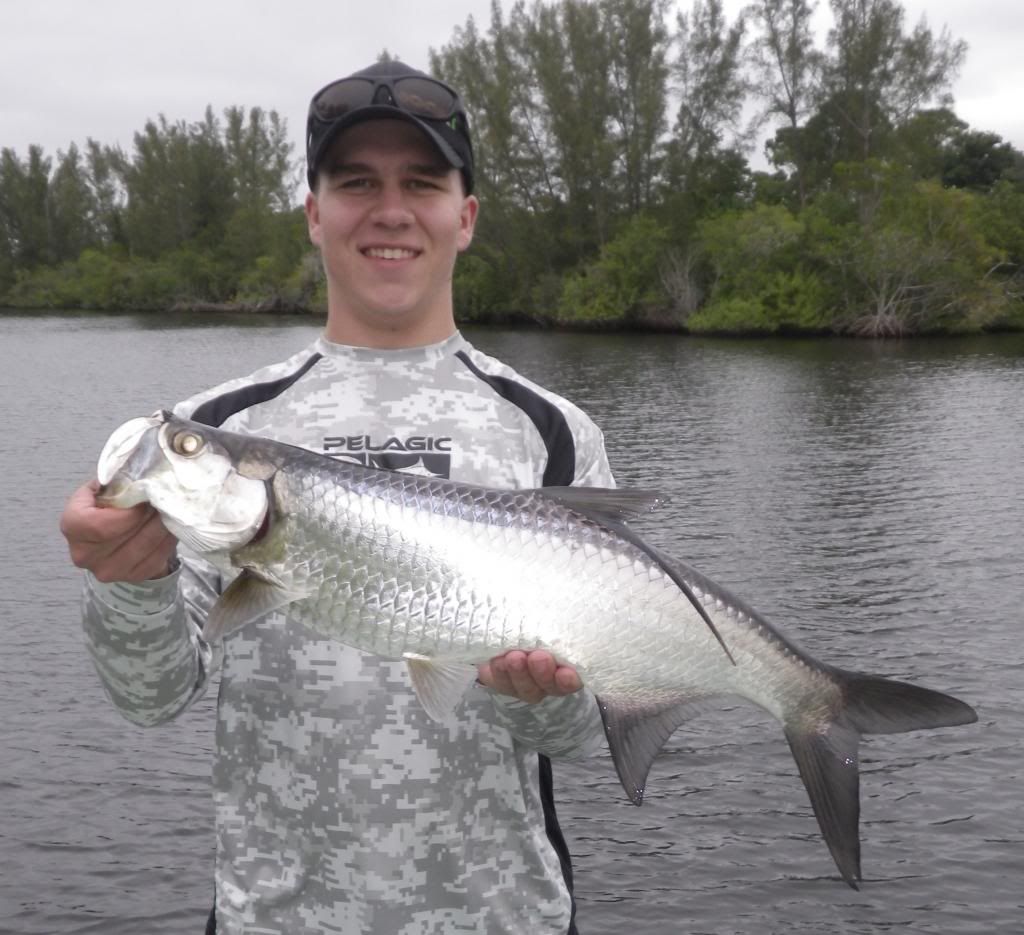 We took the big boat out on the intercoastal for siteseeing and dinner one night. Check out this guy's Christmas lights in the back of his house. He pays for all his neighbors on his street to have their houses/yards done professionally as well.




We got out on the kayaks behind the house as well. We caught a bunch of fish, but didn't get many pics. Tyler caught a bunch of Snook up to about 25 inches. This is NOT a pic of the bigger Snook.




We also took the 24ft Everglades out for some fishing on the Laxahatchee up in the Nature Preserve area. Caught some nice size Bluefish and I got my first Snook ever!!




We had a great time fishing all week. I wish we had done better offshore, but that is what keeps you coming back for more. This is probably the last time we will visit my family at this house. They are building a new one directly on the intercoastal. This is the view out the back and the front of the house. It is amazing!! I can't wait to visit them again!!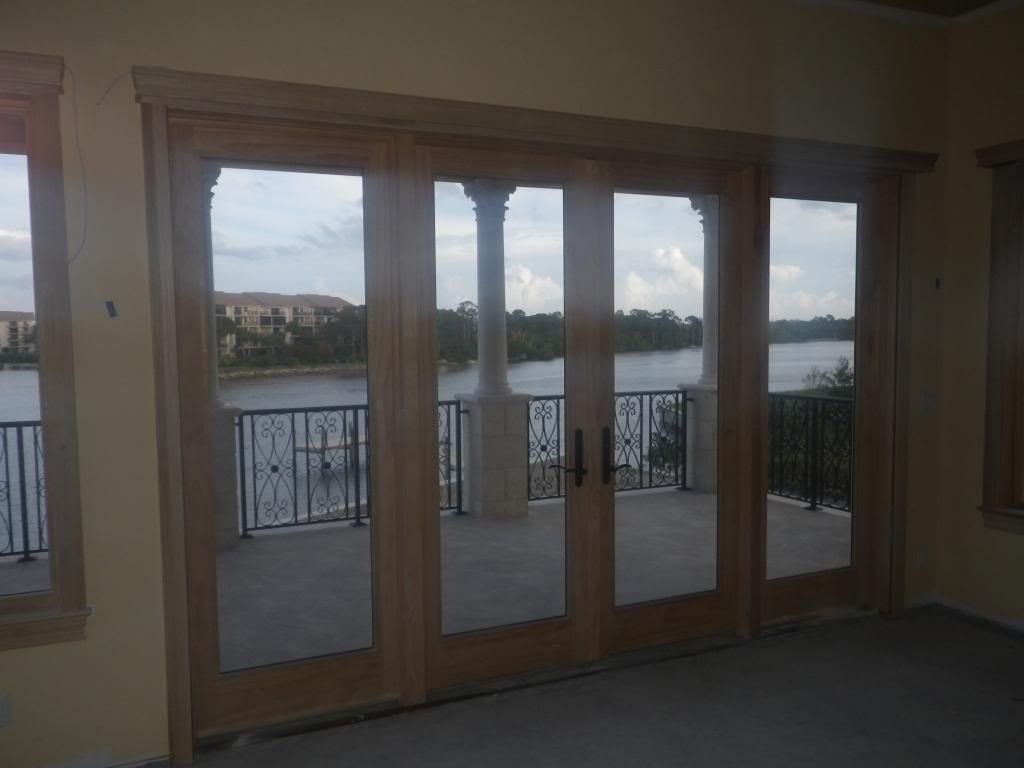 Merry Christmas everyone! And Happy New Year!!