I did not get to fish on this trip but as I was taking a long walk, I happened by a couple of fishermen at the bridge.

One young man could not get hooked up so I asked to see his rig. He had 2 large split shots about 10 inches form the hook but that was preventing him from getting a solid hookup. The fish were simply stealing his bait (shrimp) as the weights assisted them by holding the hook tight.

So, I suggested a slip sinker and on the 1st cast...bam! Hooked up!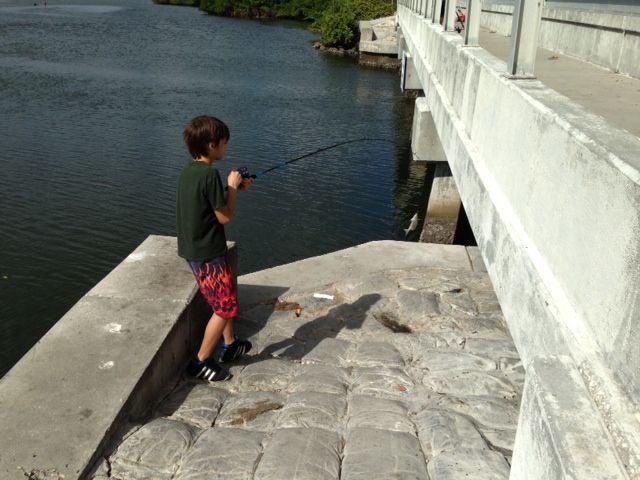 I don't know who was happier, me or the fisherman!
---
Time to go fishin' again!