Tossed a swimbait, jig, and wacky worm this afternoon and was only able to score a few medium size bass all less than 3 lbs. However, this monster catfish slammed the swimbait near the surface in deep water. Took me well over 5 minutes to land the slimey beast after at least a dozen runs back to deep water with a screaming drag. Wouldnt you know my scale locked up (OK broke) while I was trying to pry it in her mouth, but I know it weighed at least 15 pounds. Head was at least 10 inches wide and it was probably 30 inches long. I never target catfish bc I hate to handle them, but it took all I had to land her to the shore on 8 lb fluorocarbon.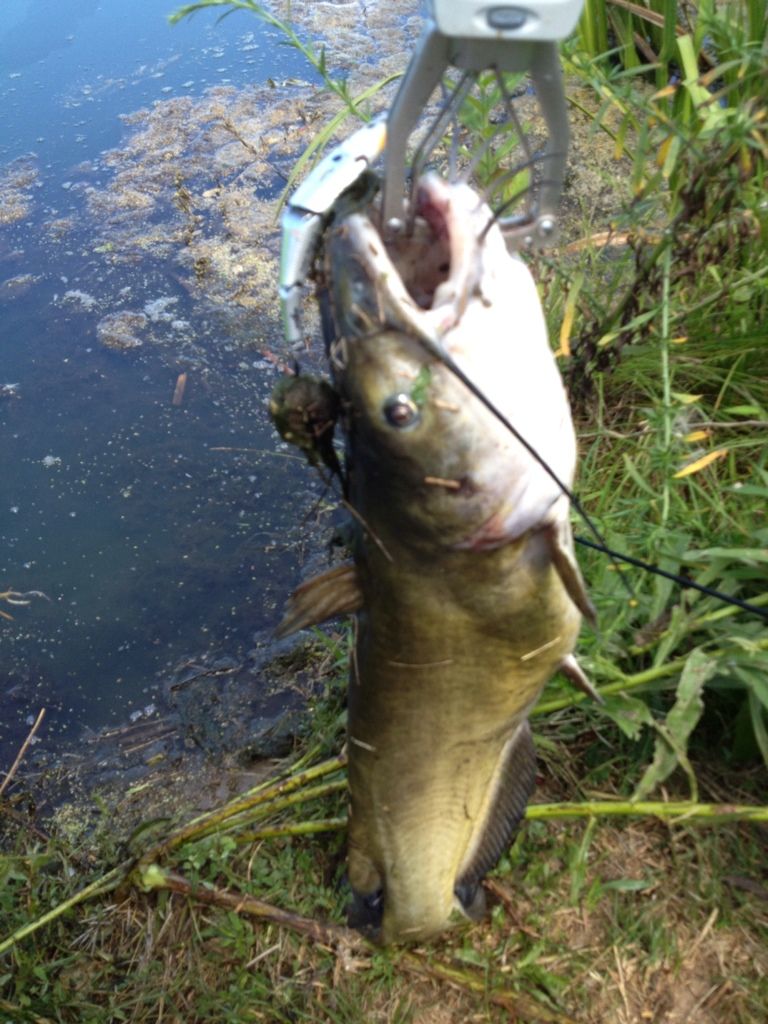 Big ole belly full of blue gill!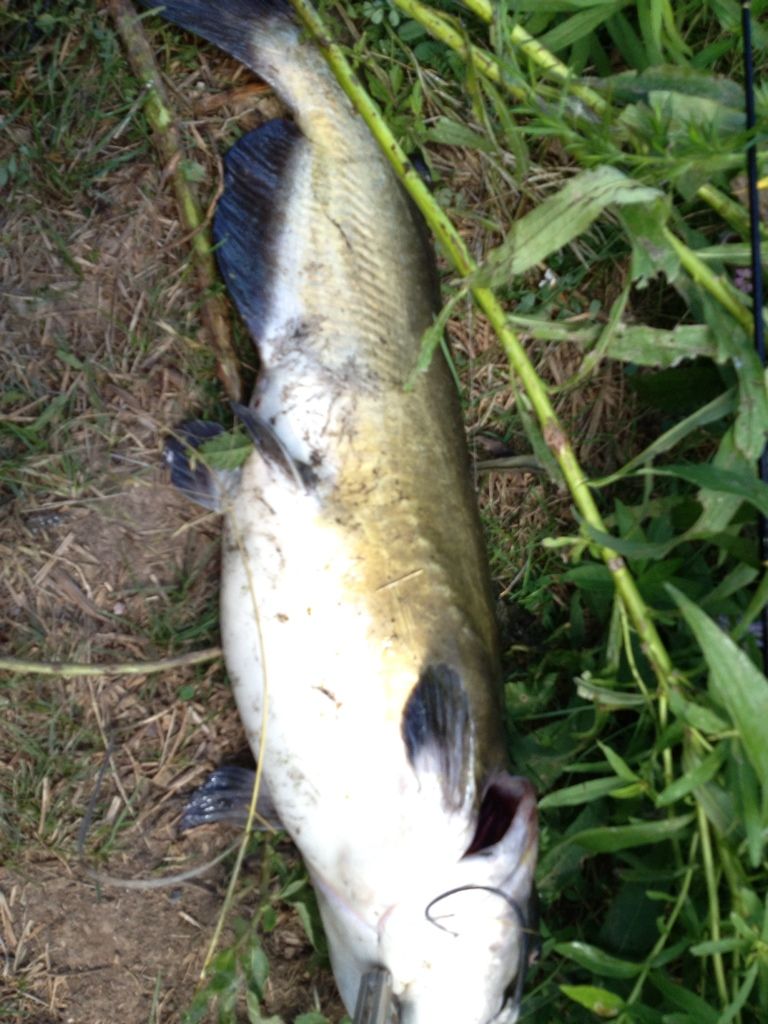 Had another first several weeks ago and actually caught a frog..............on a frog. Crazy thing hit it twice.




Went to Bethany Beach, DE over the 4th of July week and took the Hobie out on Salt Pond for mostly sight-seeing and had my cousins take turns making wake, but fished light tackle and managed to land a dink fluke.




Also a few small croaker.




Awesome scenery with tons of osprey flying about and much needed R&R.