Curly and I left my house at 8 Am....yes, that is correct. It was cold out and we didn't want to be that cold so we that's why we decided on a later start.

One of the objectives of the day was to see if I had a motor problem or a spun prop. After going through the long No Wake zone, I put the hammer down and on plane we got! Luckily, it is a prop problem and it's already on the way back to the manufacturer.

Once back in the river, we started working the docks but it was slow going although I was able to take the skunk off the boat.




But as I mentioned, it was slow so we went on in to Curly's Crappie hole where we did find a few....




....along with some teeny BG's!




After drifting around for a bit we found another promising spot and we hit on a double!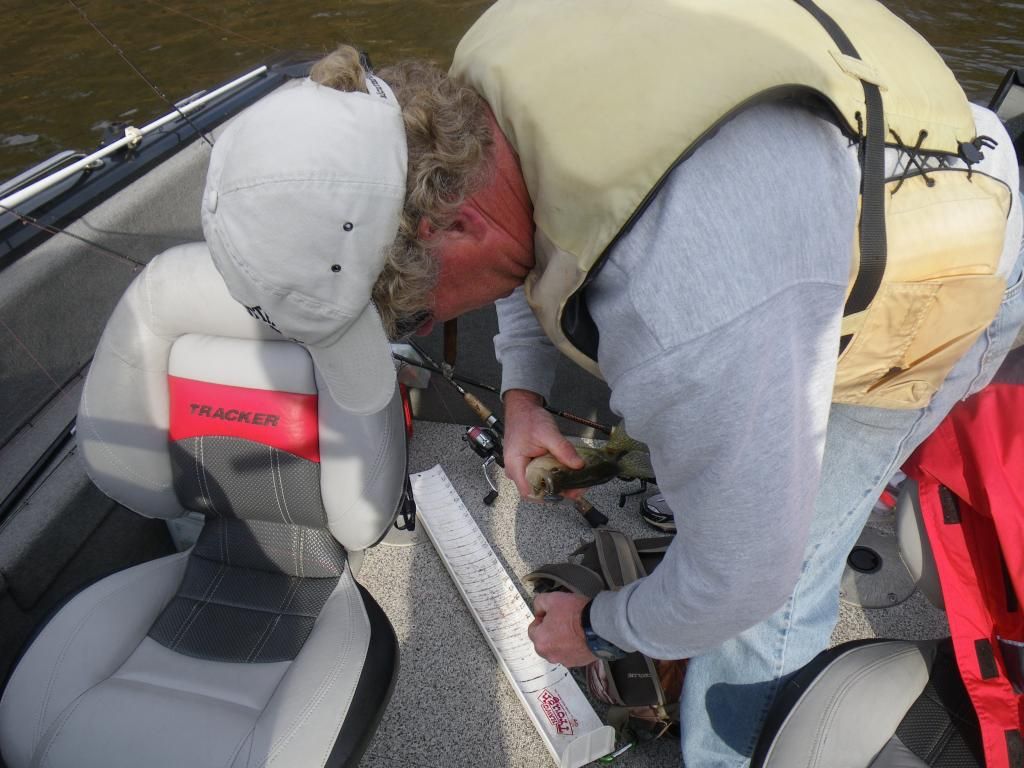 Actually, since the live well was in the back, I was having Curly take my fish off for me....




For the day we caught at least 3 dz crappie (24 came home), 2 juvie stripers and 4-5 of the teeny BG's. Curly used a sliver buddy as well as a couple of different crappie jigs, and yes, he was sometimes jigging up 2 rods at a time. He had a nice 11.5" one along with several 10's! I was using a new fangled double rig that caught fish on the bottom one only but I lost it and then used a fancy white perch jig. I did OK with that one including a nice 11"+ fish and a couple that went 10"+!.

We fished structure but it was not in plain sight, it was the bottom. Sometimes, a foot change made a difference. Once I would find the hole, we would circle it. Good fun!

We were off the water shortly after 3.

It was great being out knowing that tomorrow, winter will come roaring in!!


When we got home, Curly asked how many I wanted and I said....."all yours"!!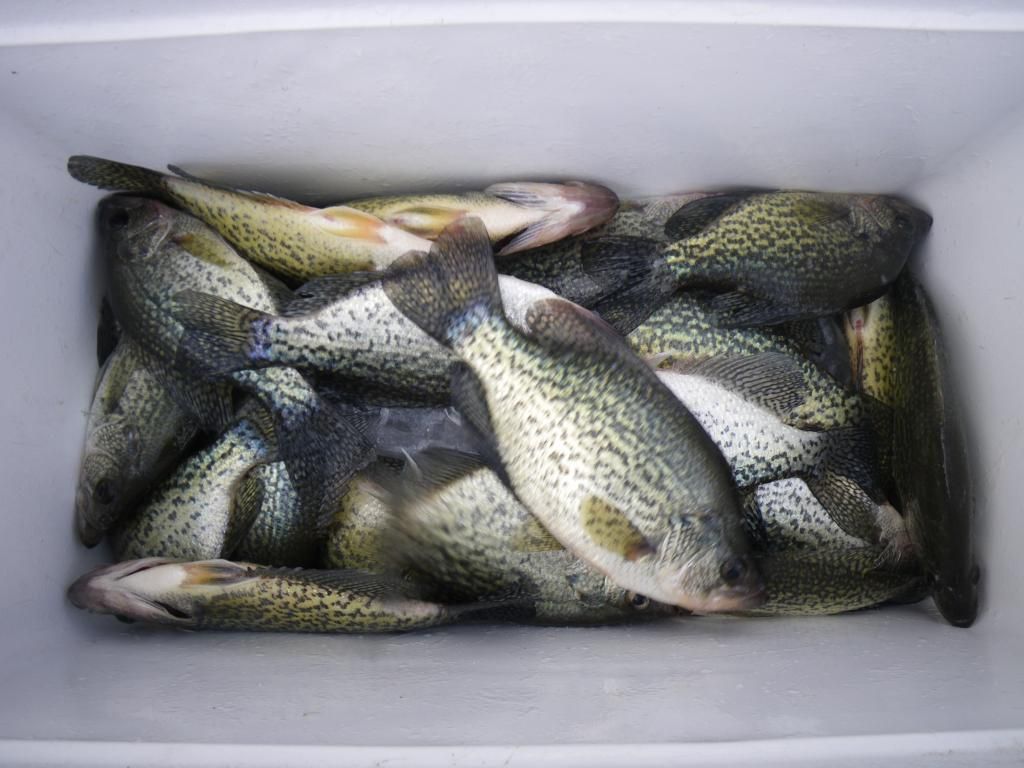 He has a couple of hours of slicing to do!
---
Time to go fishin' again!