Before I went to bed last night, here was the forecast for the Bay Bridge area: N wind 8 to 10 kt becoming NE in the afternoon. Sunny. Seas around 1 ft.

When I got up this morning, it changed a bit: NNE wind 11 to 14 kt decreasing to 8 to 11 kt in the afternoon. Sunny. Seas 1 to 2 ft.

So I posed the question to Tyler as to where he would prefer and he chose the Bay so off to Sandy State Park we went and witnessed another spectacular sunrise as we splashed the boat.




As we left the jetty, I knew the bay was going to be rough but we had a very short way to go to get to the 1st rock pile so we went out there. And this is what we got!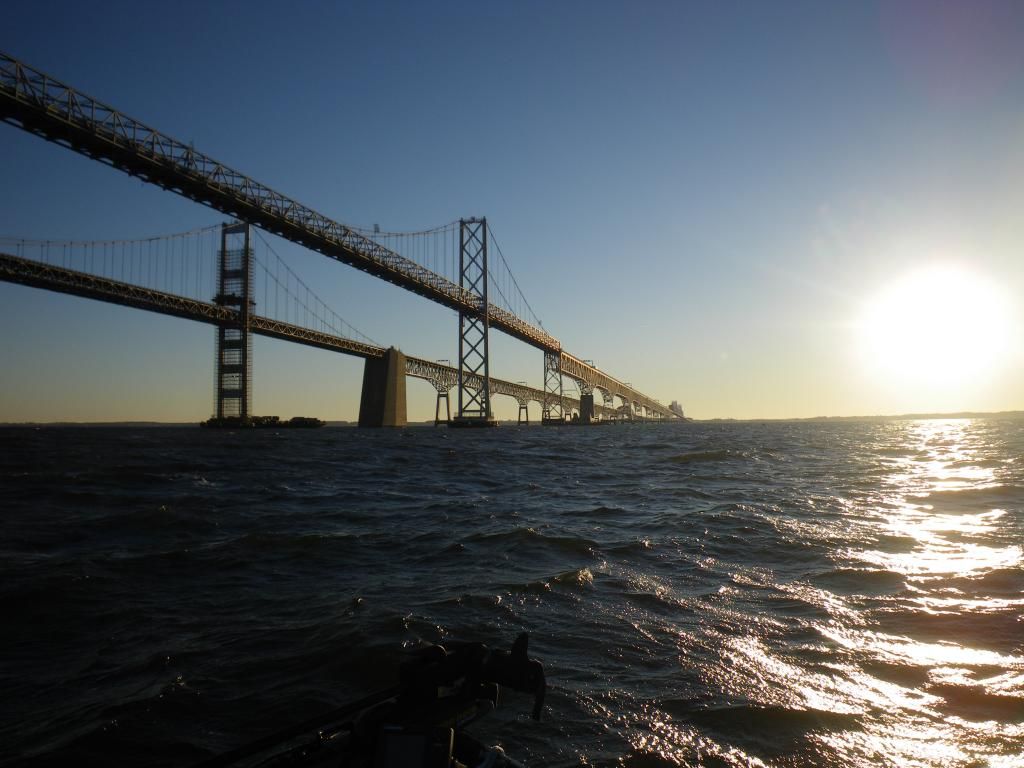 A washing machine with 2-3 footers!!!

We did make it to the rock pile and fished it for a bit. I even commented to Tyler that we were the only boat out there. The others must be trolling for the MSSA Tourney!

We finally did see another boat but he high tailed it out of there which is what we decided to do. It was a slooooow ride back but we made it back to the ramp with only a little spray on us.

The wind was at least 15kts....maybe lots more.

Since it was still early, we decided to put in at Spa Creek and try the Severn.

You see loots on Spa Creek....




Once inside the river, we ran into a couple of real nice guys in a 2011 hydra Sport 21 footer that reminded me of my old boat except this one was new and all decked out. They had only caught a shortie striper and they were using live spot. This guy had a few left over in his pen.

So on we went and I decided to go into Weems Creek which is familiar to me but also because my motor was acting up; I was having a hard time getting the boat on plane. Reminded me of the time at CBBT that the same thing was happening only that time we discovered we were taking on water! We ran the bilge to reassure that we were not taking on water but we had a problem nevertheless. That can be fixed later.

We fished a few spots and then Tyler uttered those famous words, "fish on"! I said, "skunk off"!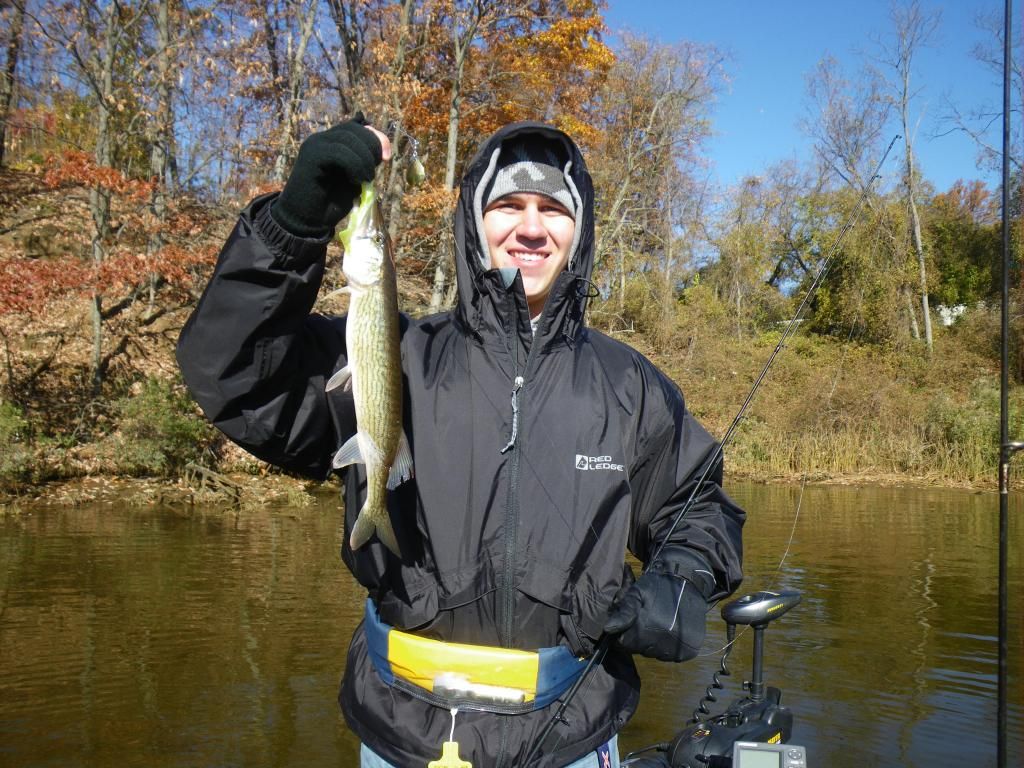 Unfortunately, that 16" pickerel was it for the day even though we hammered the area.

As we were leaving the last place, I noticed this guy in the water....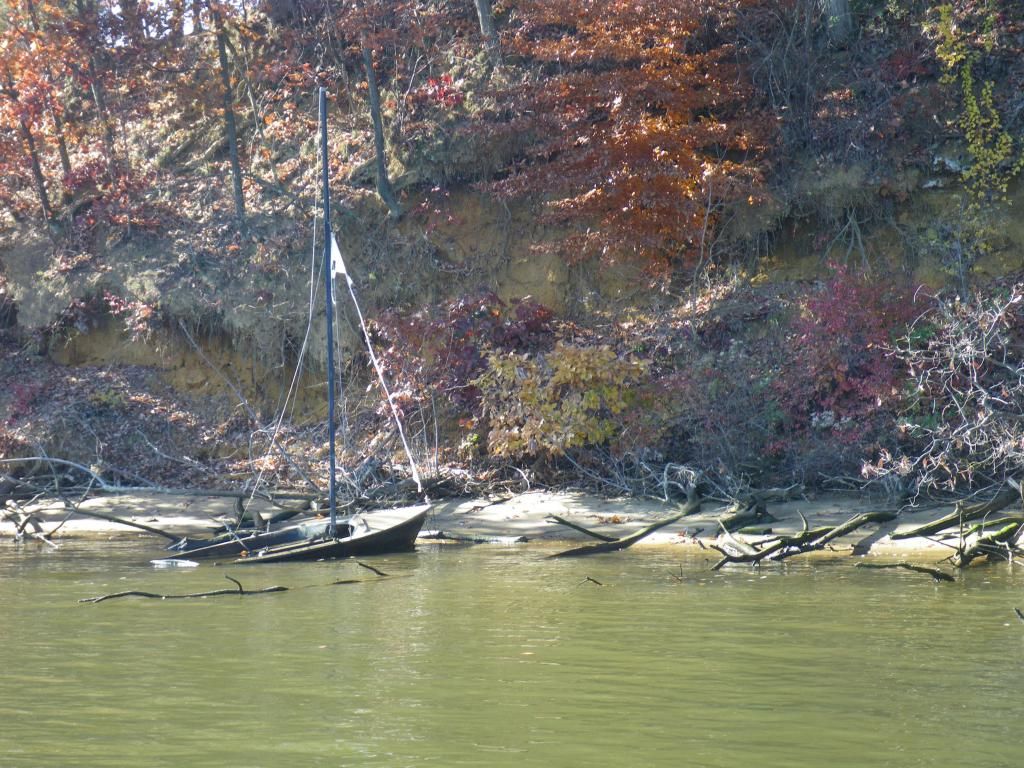 ....I mentioned to Tyler that the mast must be worth some money....salvage time!

On the way back, the motor was still acting up but we got back in Spa Creek where there are money boats everywhere! This one was cool....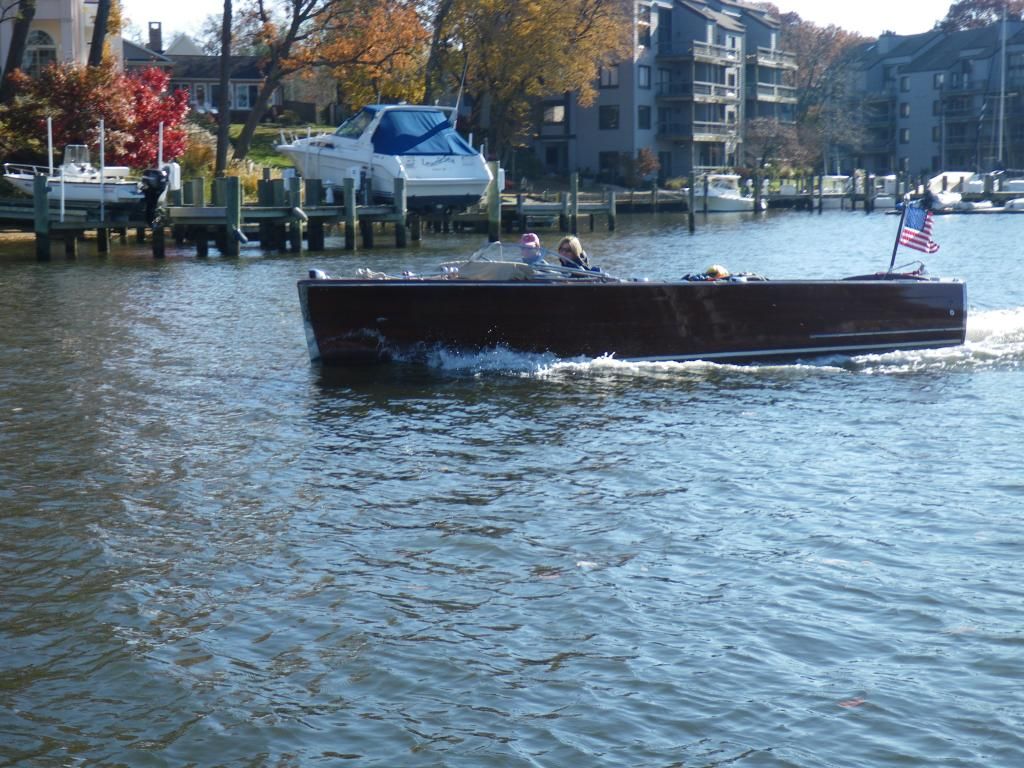 We both commented that we had an adventure filled day despite of only one fish but we were fishing and on the water in mid November!!
---
Time to go fishin' again!