Well, that was our intention anyway.

Curly and I put in at Spa Creek at 7 AM with full intentions on fishing the Severn for pickerel and stripers. The last weather report I got confirmed that intention; S wind 9 to 13 kt. Areas of dense fog before 10am. Seas 1 to 2 ft.

As we motored out....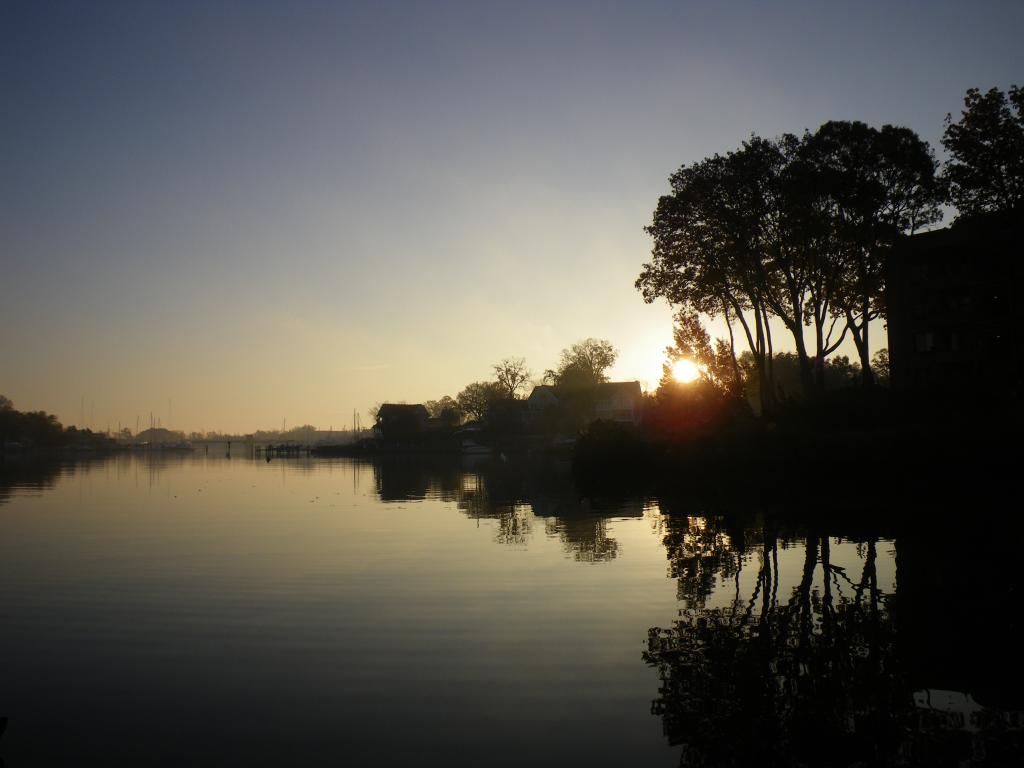 ....we decided to take a peek at the bay and there were NO 1-2 footers so off to the bridge we went!

The weather was perfect!

We worked a rock pile with Curly gigging a double bucktail rig and sliver buddy. I threw a BKD, a toothache spoon and a Case Plastics Jack's Worm on a jig. As we worked one of the corners, Curly takes the skunk off with a nice 22 incher!




Then he gets a 23 incher, almost in the same place....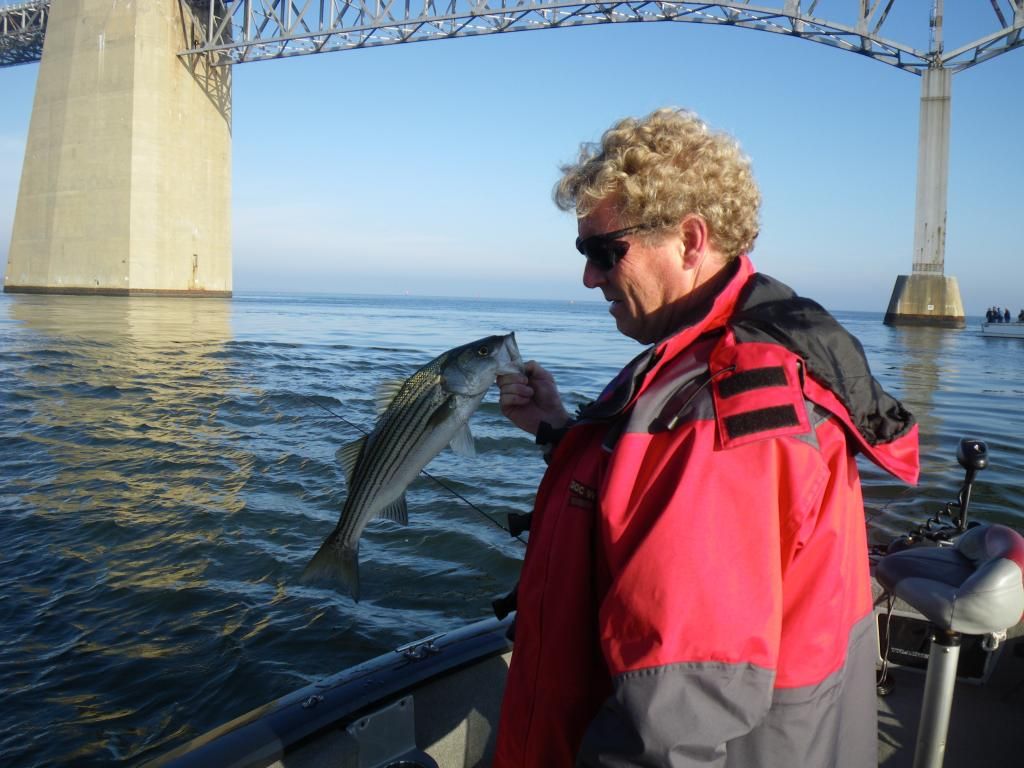 ....and I didn't let him pose.

We proceeded to start catching lots of small stripers and some decent white perch including this nice 11.5 incher!




There were a few other boats around but none of them could get as close as we were so we basically hogged the place to ourselves until this guy came along!




He knew exactly where the fish were and proceeded to catch several thousand fish! His name is Skip and that is the boat I fished on for the SRRKC Tourney on Saturday. So everything was cool and we worked the area and caught many a fish.

Curly then bagged his 3rd keeper....a 20 incher!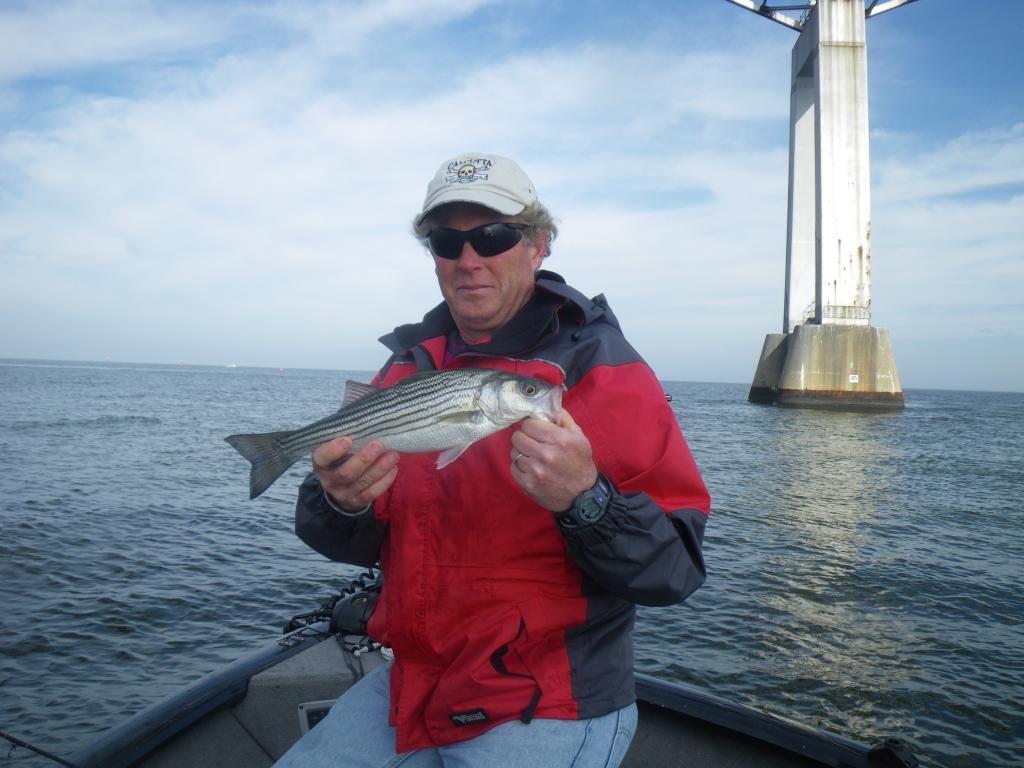 We had current all the time which made things difficult at times but was the reason for the fish being there. Once the current slowed, so did the fishing. It was noon and we decided to get back to the Severn. Now, the weatherman was correct. The 1-2' seas showed up along with a nice 15-18kt breeze.

Before we left, Skip offered to lead us back and break the wavage (is there such a word?)

We definitely got wet on the way back but it was not too bad. Once in the Severn we poked around a bit but we were done as I wanted to get back and rinse the boat before putting it away. Hopefully, it will not be put away for too long...

I know what Curly is having for dinner....

Great day out on the water!!
---
Time to go fishin' again!