What a great day to go fishing!

Mike Luperello and I were joined by Blair Sisler since he did not have a ride for the tourney. No worries with 3 on board, the Barge can handle it!

Blast off was a few minutes after 6 AM and off to the races we went. We always lose because I top out at 38 mph and all the glitter boast can do 50+!

Mike got the skunk off early with this little guy....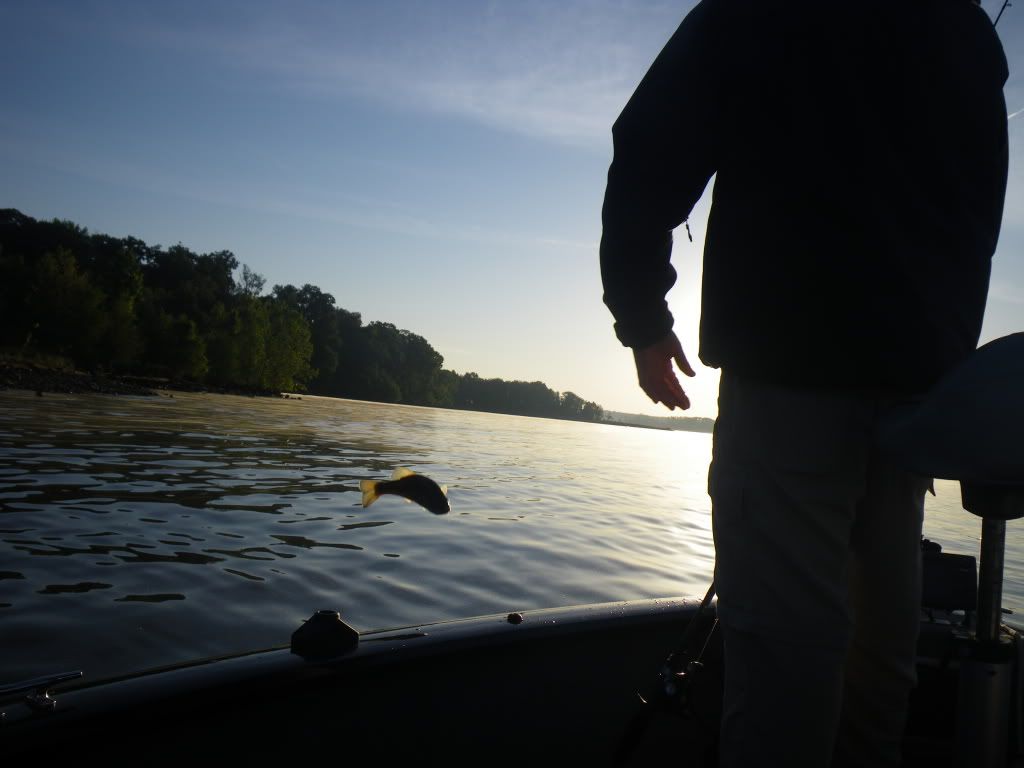 Not too long after that, he nailed a keeper.....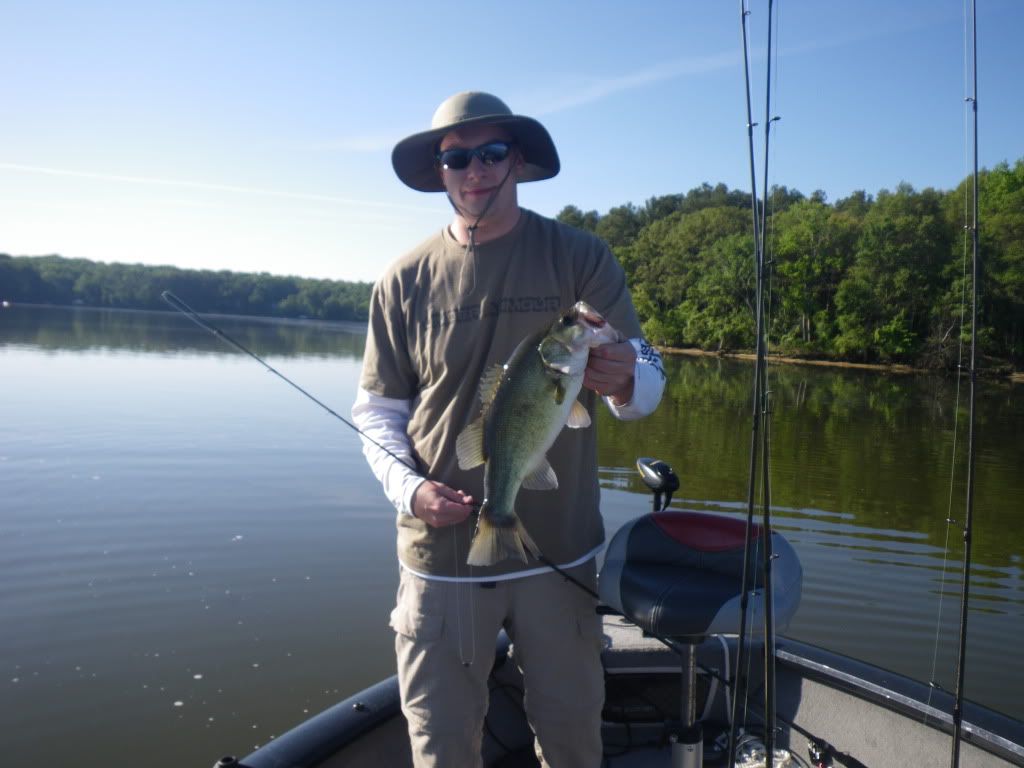 ....and things were looking good. He caught a few more but they were less than the 15" minimum size as required by the regs.

But for some reason, it took us a loooong time to catch another one but Blair dd the honors and took his skunk off.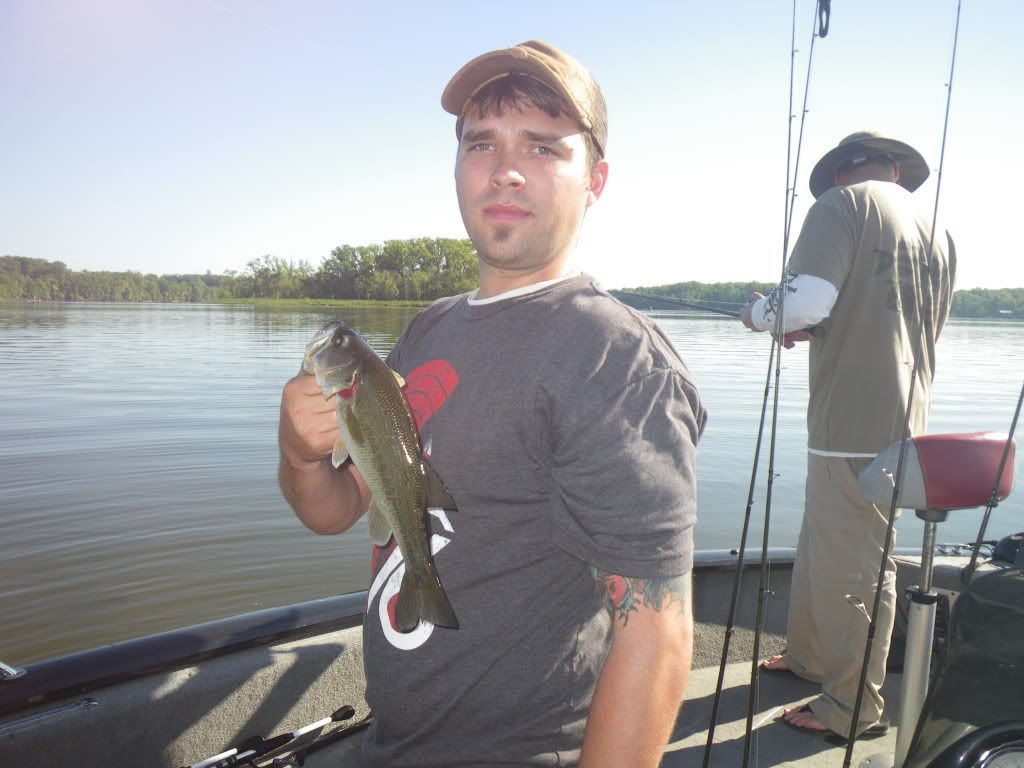 We moved around a bit looking for better action but everywhere we went was fairly dead...at least for us.

Mike then caught another one that looked like a keeper....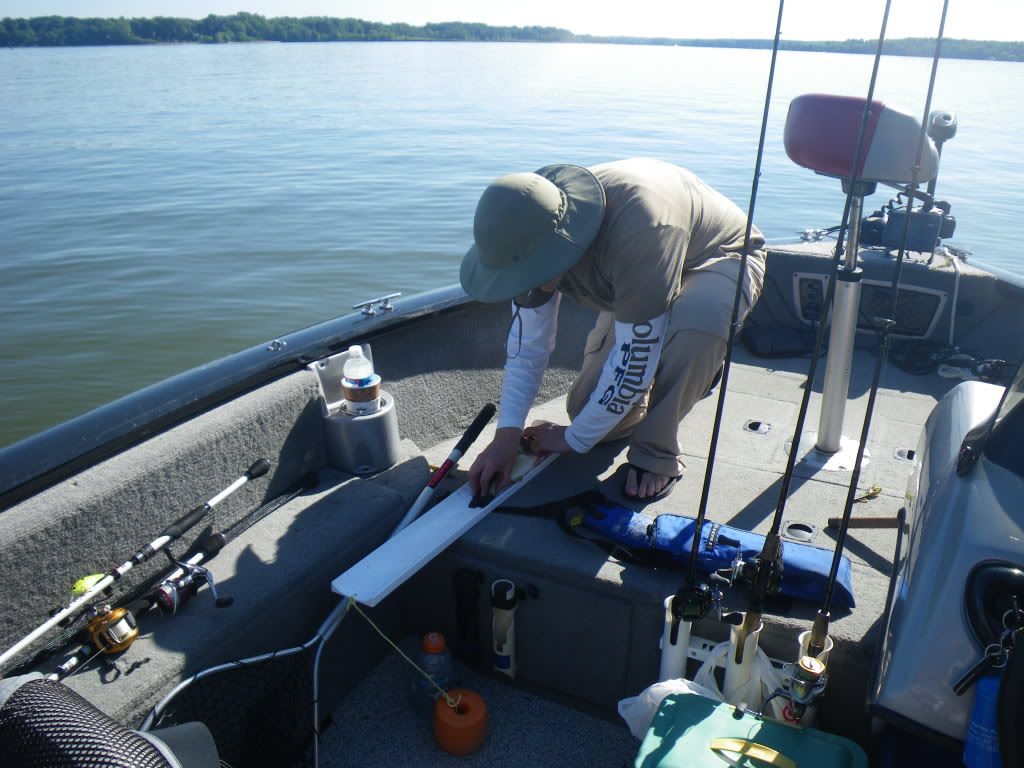 ....but it was short! Back in the water he went.

We went through a fairly long dry spell and I found the reason why....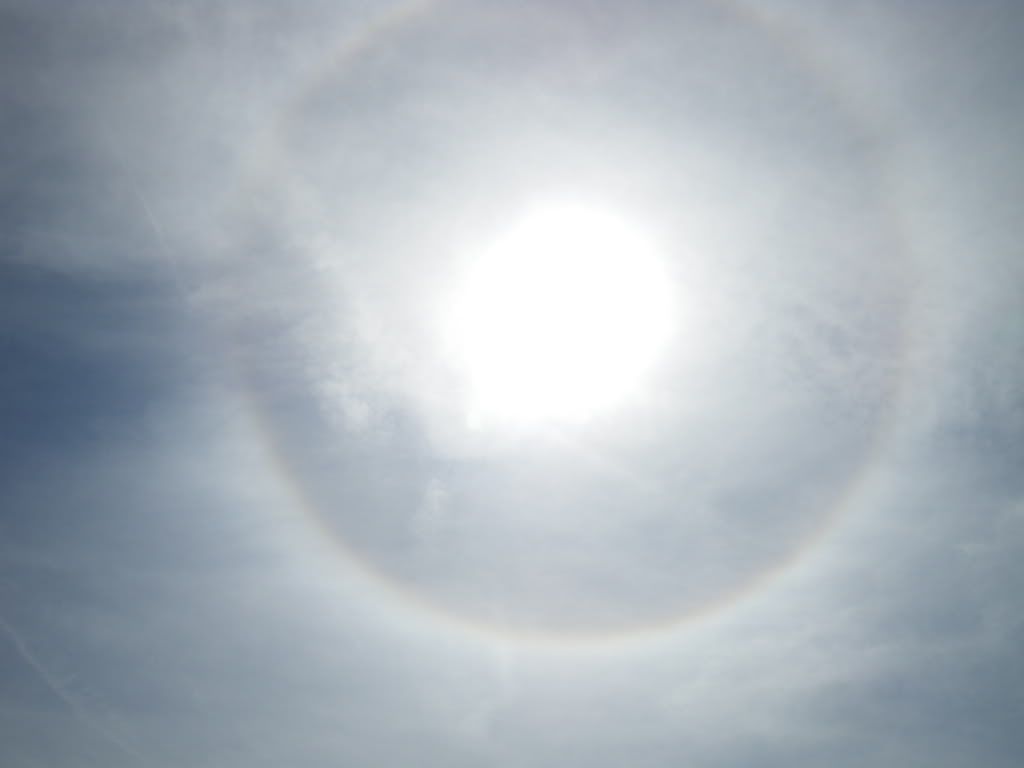 .....what is this ring? Surely it had the fish confused!

But Mike paid no attention to it and nabbed another keeper! I think he was using Brush Hogs.




It was now getting close to weigh in time and I had not even caught one fish.....I did hook a couple but they never made it to the boat. So I announced the 10 minute warning and with 6 minutes to go, I got on the board!




This guy fell to a weighted Tru-Tungsten worm. That is just way too close to a skunk!

At the weight in, we ran in to Jake Monin from the Broad Run HS Fishing Club and he caught 4 fish for @ 10lbs for an 8th place finish!




Not bad as there were 24 anglers in the tourney!

This has not been my best spring on the river but it is always good just to get out especially with good weather and a good crew!
---
Time to go fishin' again!