Today I had the chance to fish with Charlie Taylor. We've known each other for a while, but had never fished together until today. Charlie is a wealth of knowledge and a man of a thousand fishing stories. I learned alot from him today. We mainly fished Blue Plains and the Spoils since the river was still muddy from the recent rains. We started out at Blue Plains casting and jigging silver buddies......and hooked (snagged) many a mud shad and released them. Charlie finally gets a nice bass on at about 3 pounds. What a background shot!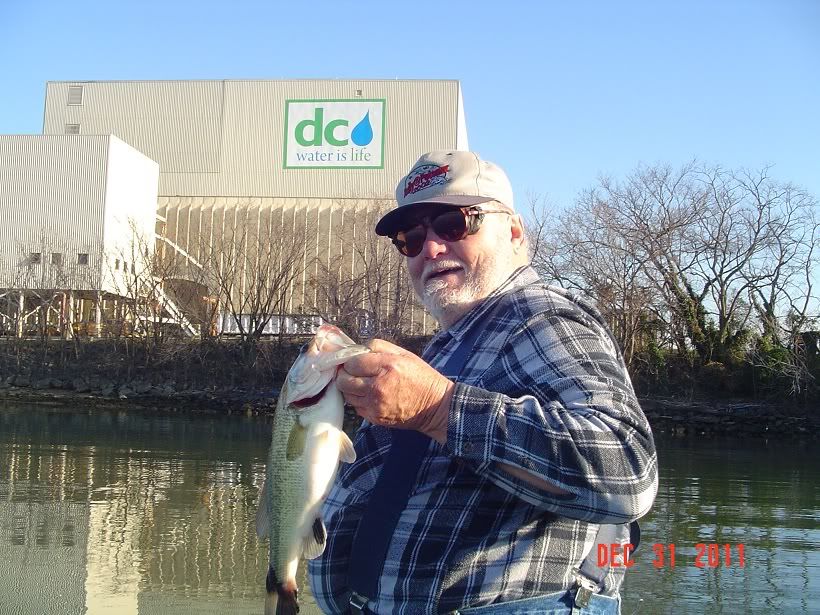 I follow up quickly with a near-pound crappie.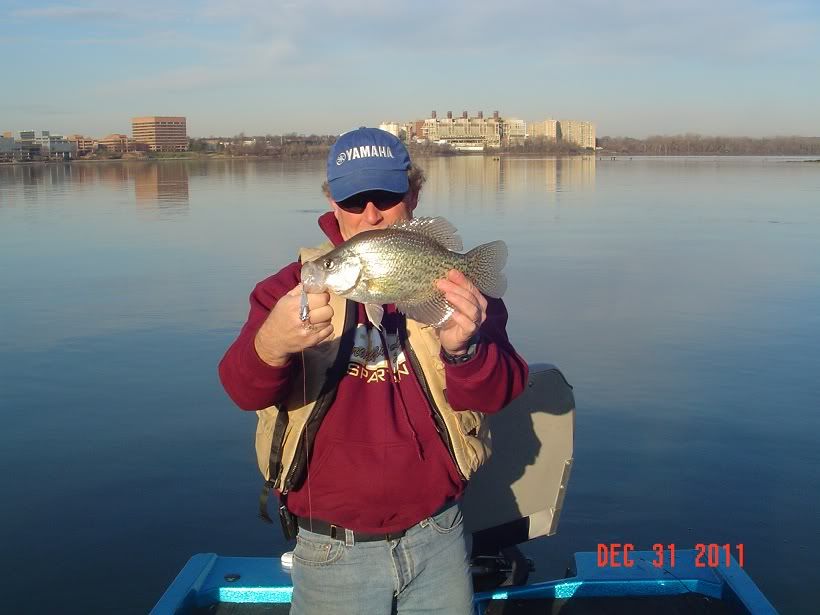 We pounded the Spoils next with mostly P&J (me) and drop shot (Charlie) and ended up with 3 bass apeice total for the day. No good pattern today.......we caught fish shallow, deep, structure, no structure, and even one on a crank bait.

A nice way to end the fishing year calendar.
---
Hell or High Water...........I'm Fishin!!