Winds this morning were supposed to be a little over 10 from the south until after noon, and then pick up 15-18. Thai met me at Gravely Point at 7 and we headed for the WC. No rockfish there, but we did pick up several bass. Thai had two very nice fat smallies on a tube that were around 17".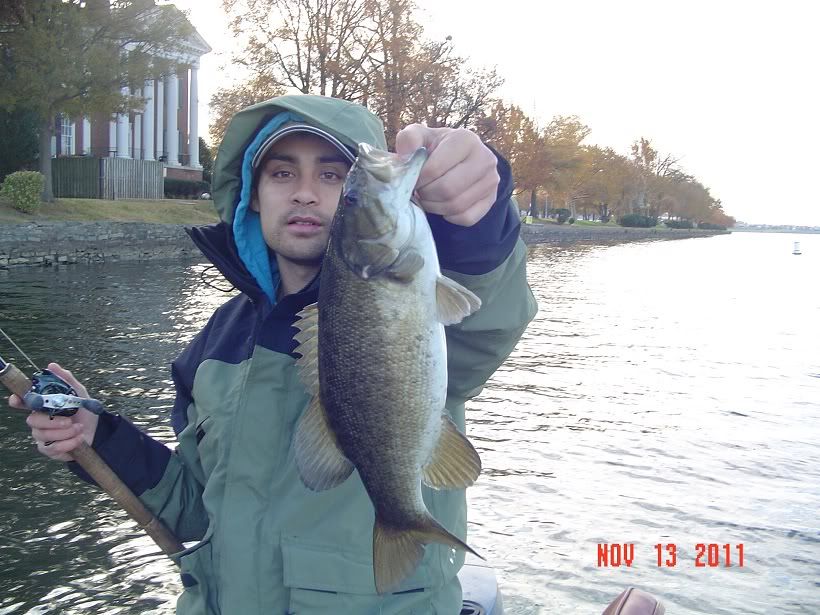 and Thai falling asleep with this one

We then headed for a WWD down river before the winds got up. Got there and there was already a bass boat parked there. We tried for a while and then headed back to the WC. After about 10 minutes at the WC, wind picked up to at least 20 with gusts to 25. It got real snotty and headed back to the ramp carefully at 10 am to call it a day.
---
Hell or High Water...........I'm Fishin!!